It's time for the Sept. 2015 Visiting Teaching Handout
for The Church of Jesus Christ of Latter Day Saints.
The message this month is: "Divine Attributes of Jesus Christ: Powerful and Full of Glory" I chose the quote from Elder M. Russell Ballard about how the scriptures teach us that Jesus Christ received all power, both in heaven and on earth, and the glory of the Father was with him. By this power our Savior created the heavens and earth, performed miracles, and endured the pain of Gethsemane and Calvary. As we come to understand this, our faith in Christ will increase and we will become stronger.
D&C 93:17
Here is the printable Sept. 2015 Visiting Teaching Handout card.
Here is the blank card for those of you that would like to translate…or for those of you that need a fun Autumn card, note, or invite!
These are both formatted to a 4 x 6 size. You can print your own or send them out to your favorite photo processing center. If you want to print these as a JPEG photo, right click over the image and go to "save image as" then save in a folder. You can print the photo from there. Here is the PDF format for those of you that would like the download:
Sept. 2015 Visiting Teaching Handout
I absolutely love all of the wild sunflowers that are growing everywhere! They are so bright and cheery and I love this time of year when they just grow wild along the side of the road! I went out and picked some wild sunflowers in the field behind my house and put them in a mason jar. This is a very inexpensive handout that you could give to your sisters! Just a word of advice…I had to wire all of the sunflower heads because they started to droop the minute I put them in the jar! I just put a floral wire in the back of the flower head and wound the wire down the stem a bit. I could bend them any way that I wanted them to go! But look how bright and sunny they are…they would make anyone happy, don't you think?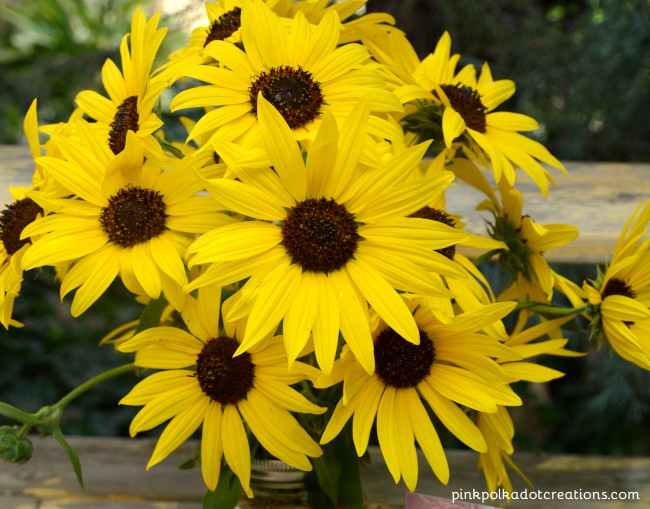 Another idea that you could do is Sunflower Cupcakes. Just click on the link for a tutorial on how to make these fun cupcakes!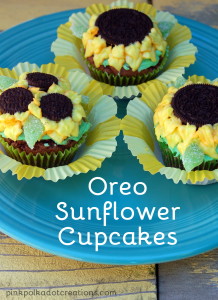 I know that you probably have lots of ideas that you could do for a handout too…but just remember that the handout is not the important thing…your visit is the important thing!
Happy Visiting this Month!
The images for these handouts with a CU license are from "Just So Scrappy".