Sweet Succulents!
I am getting anxious to start working in my garden but it is still too early to plant most things.
 I  planted some some butter crunch lettuce which is one of my favorite things, but that is about it for now,  so I decided that I would plant some beautiful succulents!  These are great to plant, because they do not take very much maintenance!  You only have to water them every once in awhile when the soil dries out!  I don't have very many houseplants, because I don't  take good enough care of them!   But these are easy and they are so beautiful!  These plants make great gifts, because the person receiving the gift does not have very much maintenance to keep them looking beautiful!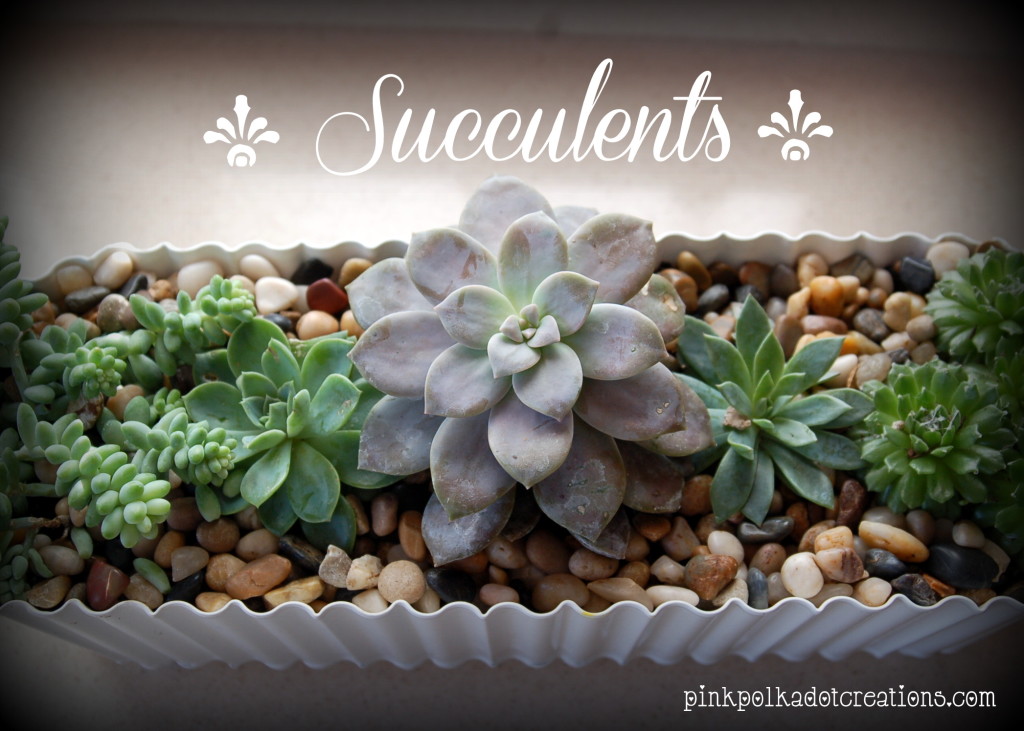 These are also great to plant outside because of their low maintenance!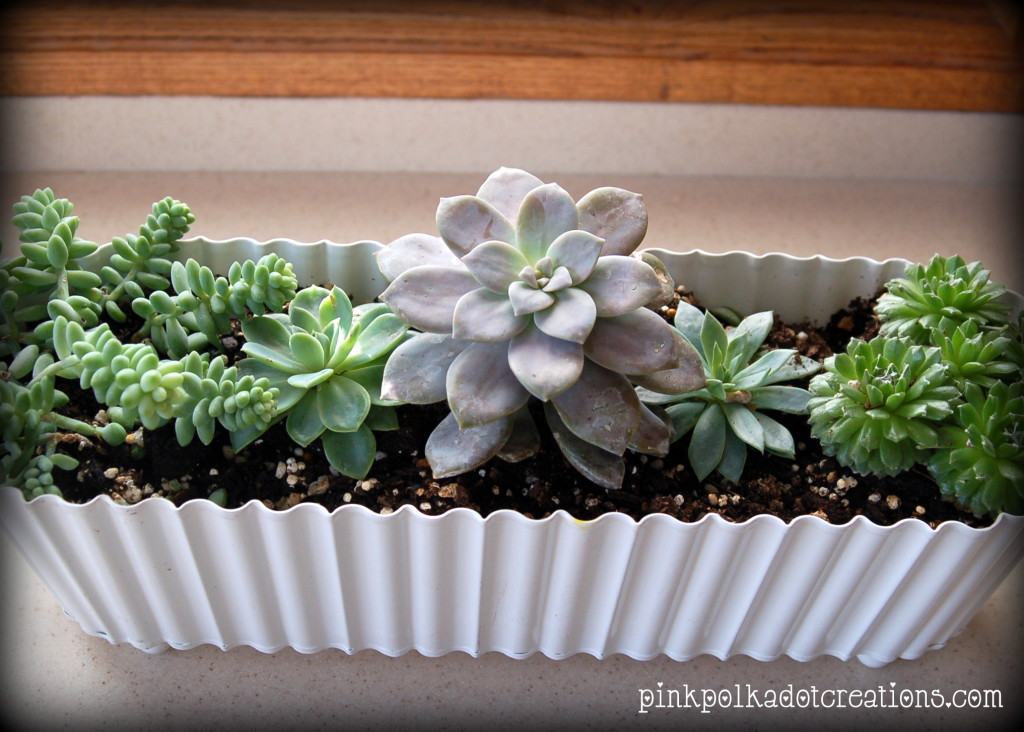 I got this planter a while back at Ikea.  I drilled holes in the bottom for drainage, then filled with potting soil.  I then added the plants, and watered it good so that the soil would settle.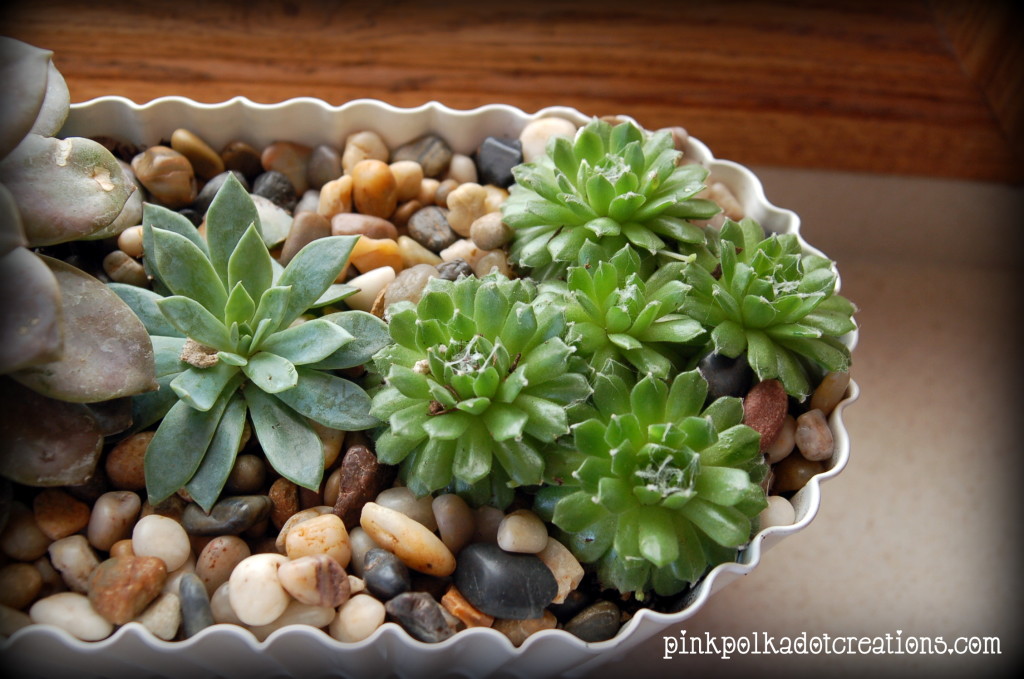 I added the river rocks for decoration and love the color that they add!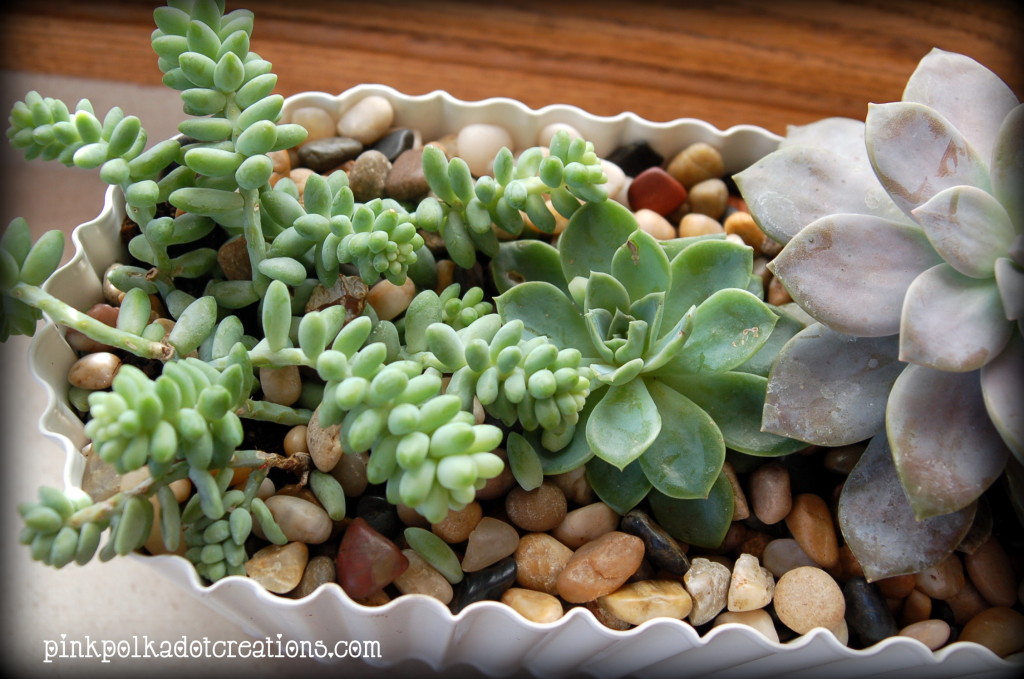 Do you have any succulents at your house?  What are your favorite ones?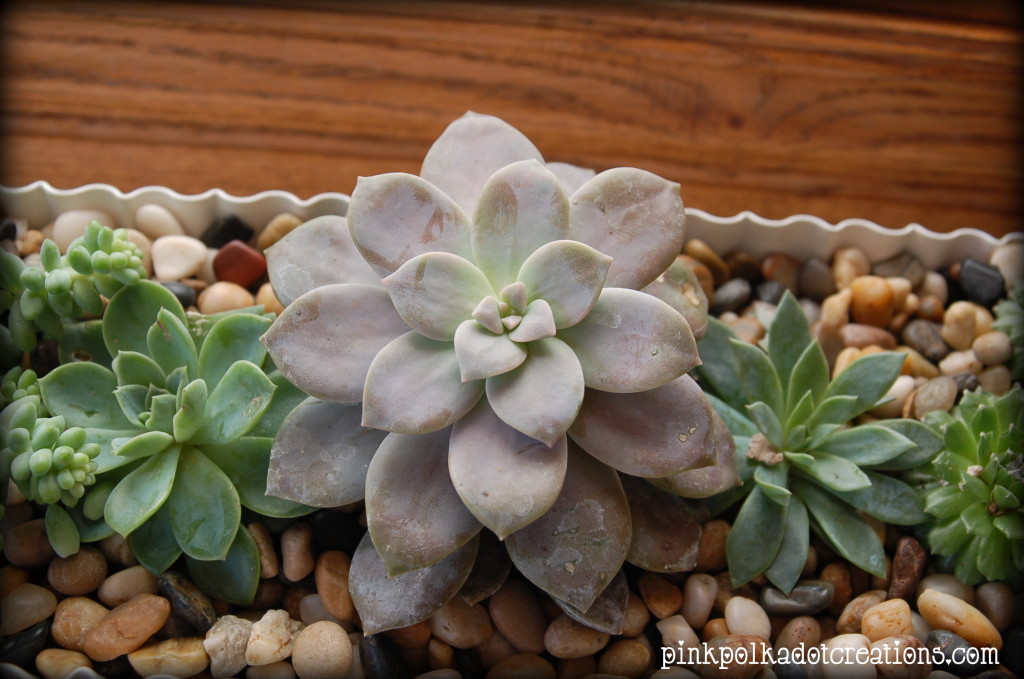 Is anyone else out there anxious to start working in the garden and the yard?
I am not excited about the weeding, but love to plant my garden and to harvest it.  I have strawberries, raspberries, asparagus,  an apple tree and peach tree that are perennials,  so my garden is already half way planted!
Have a great day everyone!  Love Ya!
Pin It