Every year at our Sinterklaas Christmas party I give each family a new Family Home Evening Manual for the new year.
This year I decided to use the "Book of Mormon for Young Readers"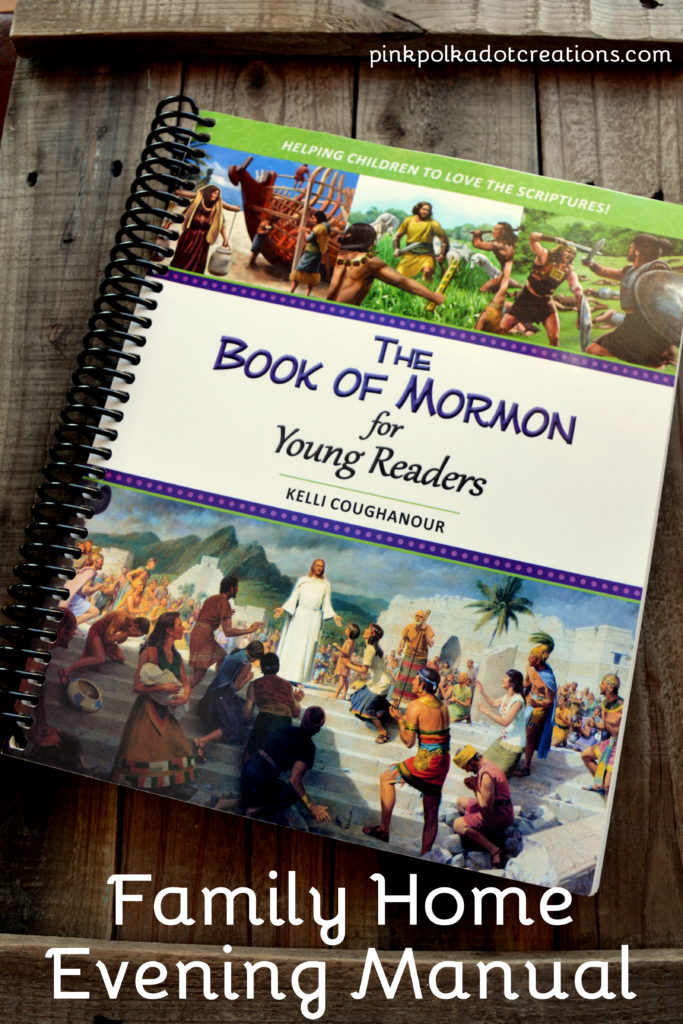 The Book of Mormon for Young Readers presents key scripture stories in a creative and engaging format. Designed just for children. It makes it easy for them to understand and love the scriptures!"
My good friend told me about this book several months ago. I bought one and looked at it and decided that it would be perfect for our Family Home Evening Manual! Then I purchased a book for every family. We take turns every month doing an extended family FHE and each family takes their turn presenting the lesson.
I make a bookmark for each family with the schedule of the lessons and whose turn it is to present it.
Usually, I schedule every 4th lesson for our extended family and they do the rest of the lessons in their own individual families. With this particular manual, I am just scheduling our extended family home evenings…so this manual will last us for several years!
I like this idea!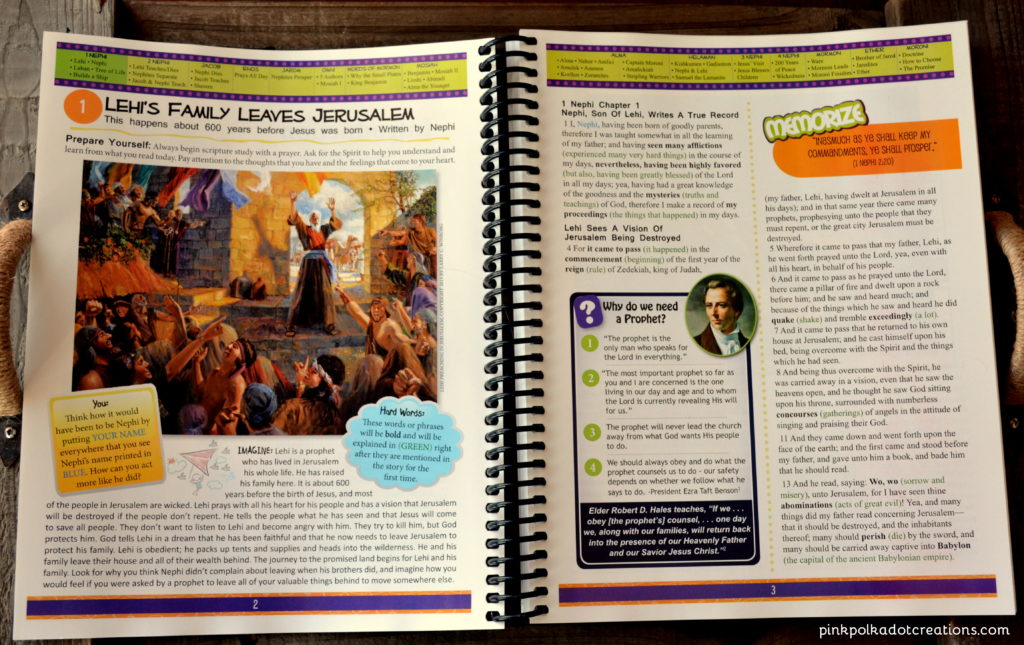 The manual has several pages for each lesson.
There are:
pictures,
thought questions,
a timeline,
suggested songs to sing,
a description of the hard words,
quotes,
and activities.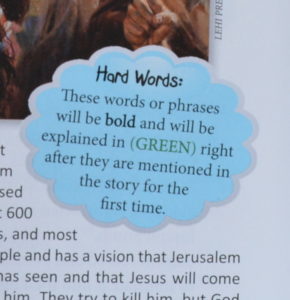 Hard words are in bold letters and an explanation follows in green writing. This makes it easier for young readers (and old) to understand the scriptures a little better!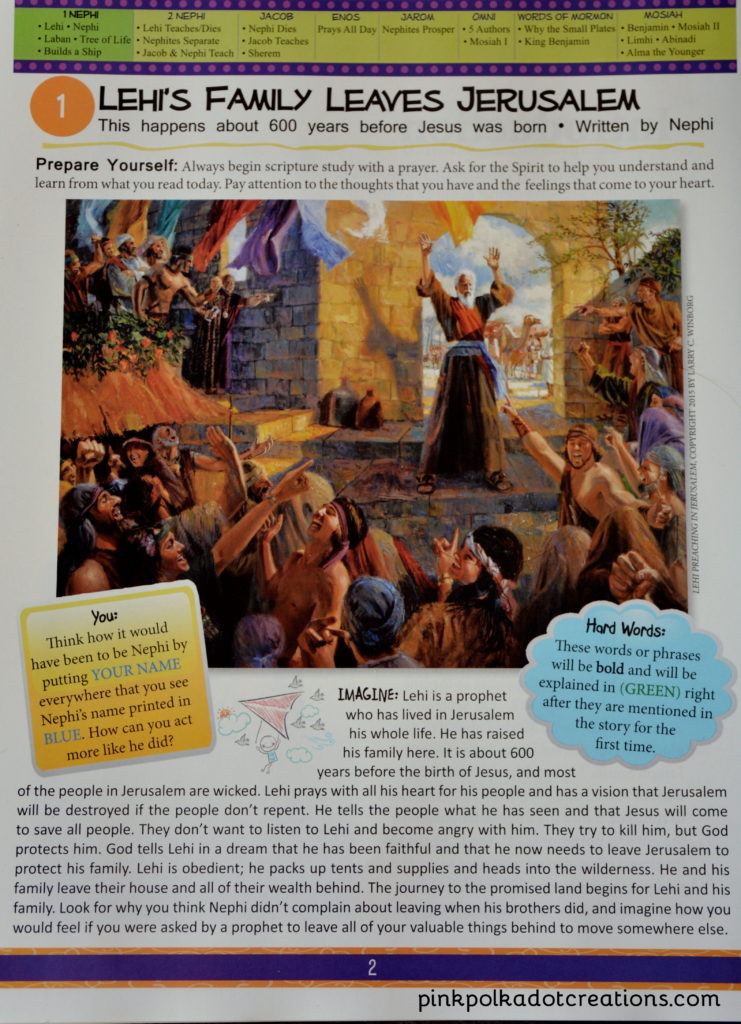 You might enjoy the timeline across the top of every page. It helps to keep it all in perspective.
At the beginning of every chapter there is an "Imagine" section that helps you think about a particular thing in each section. These are a great way to help your children try to put themselves in others shoes!
It is a good way to relate to the people in the scriptures!
I am super excited to use this book for our Family Home Evening Manual. It encourages your children to not only read the scriptures, but starts them thinking about the scriptures and relating to them!
So this is my idea for our Family Home Evening Manual for the next few years, what are you using for yours? I would love to hear any ideas that you have!
Thanks for Visiting….Hope your day is Wonderful!