Today I have a very easy, inexpensive project for you…these darling Candlestick Pumpkins!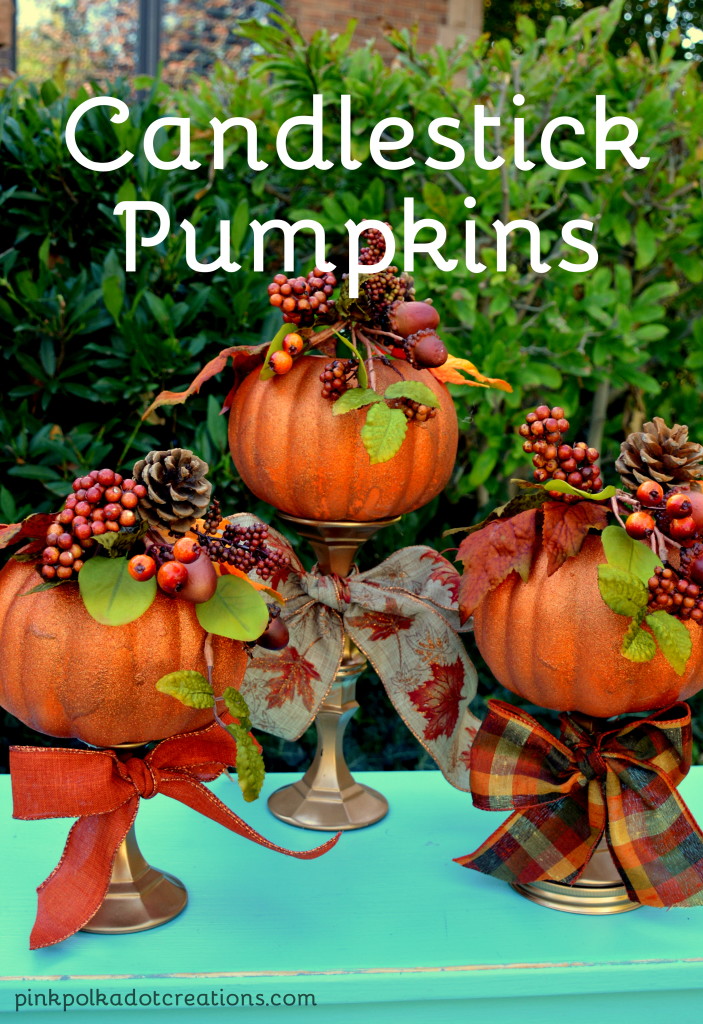 These would be perfect for any fall party or gathering! I think they would be darling on your Thanksgiving table as centerpieces! They are super easy to put together, but you might want to start gathering your supplies now.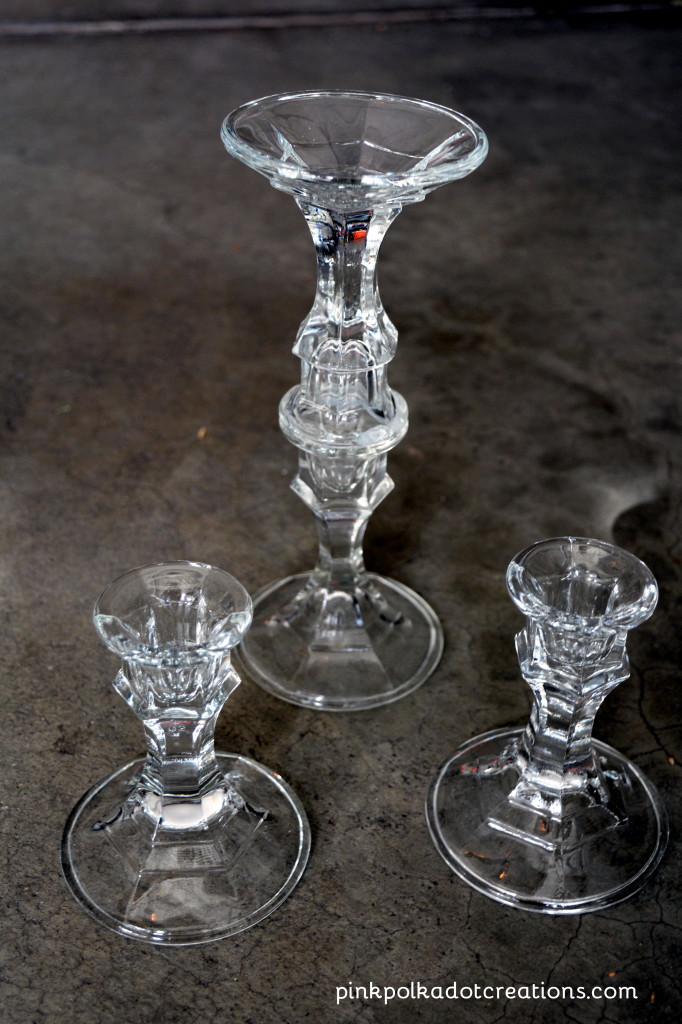 You will need 4 glass candlestick holders. I glued two together to make the taller one. I just used an epoxy glue and let it dry good. Then I spray painted the candlesticks a metallic gold color. I did not show it in this picture, but I also sprayed a wide mouth mason jar ring to make one of the shorter candlesticks a little bit taller! I got my glass candlesticks at the DI for a dollar each. You could look at good will or any place like that.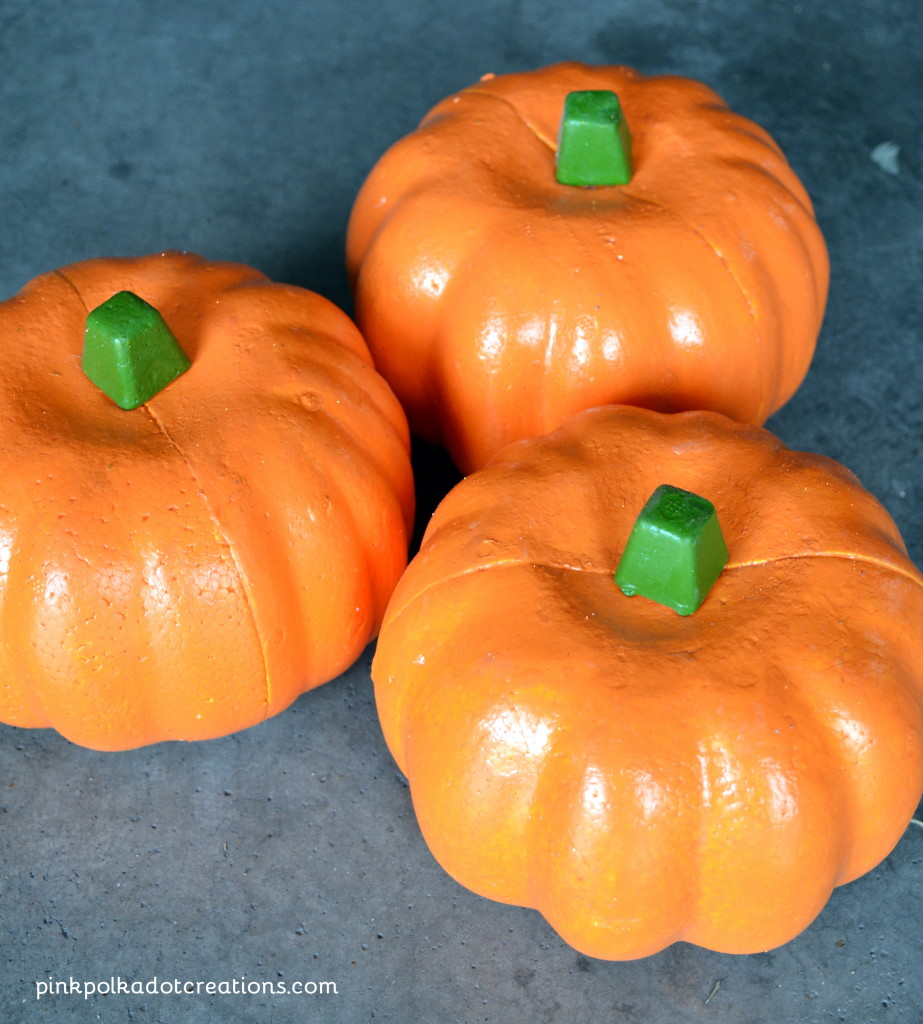 I got these 3 Styrofoam pumpkins at the dollar store. I taped off the stem and sprayed the pumpkins with a glitter orange spray. I took pictures of the spray painted pumpkins, but for some reason I cannot find the pictures…they just disappeared! :)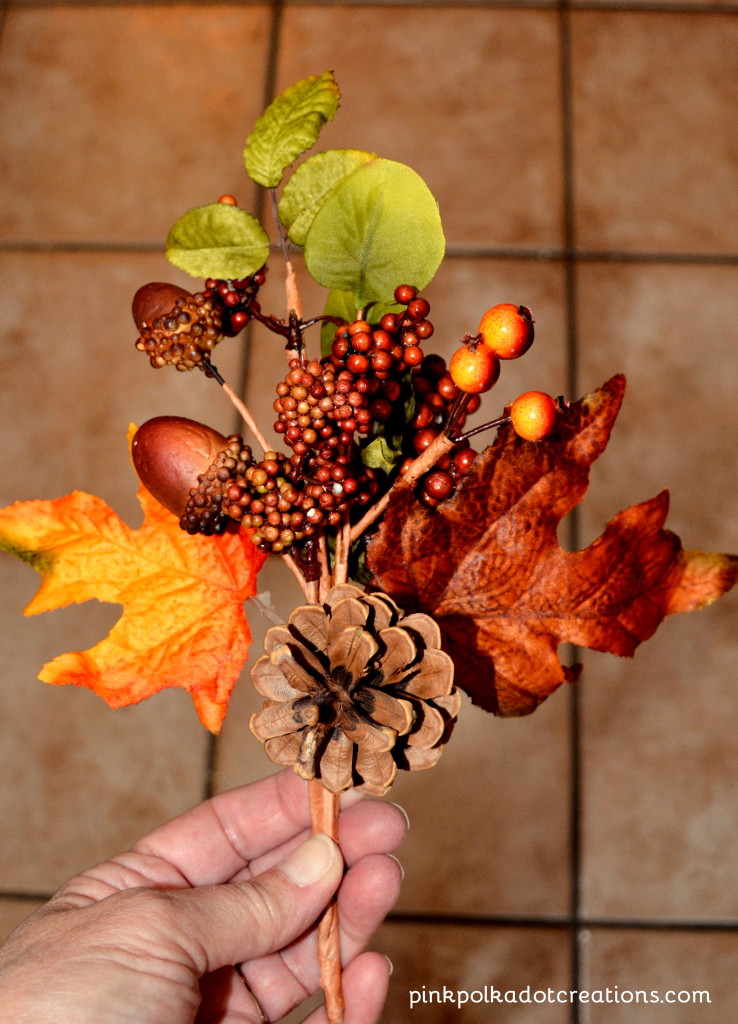 I got three picks at the hobby store for a dollar a piece, because they were on sale. I think that the most expensive item in this arrangement was the glitter spray paint!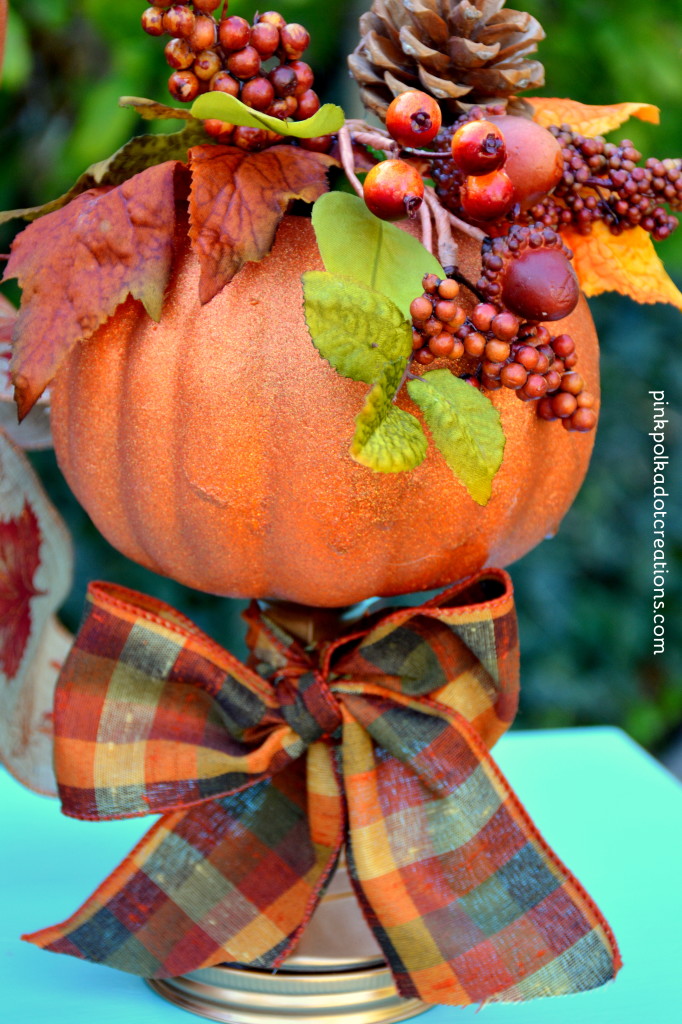 I tied a different fall ribbon on each of the candlesticks, glued the ring to the bottom of this candlestick holder and added the sprig arrangement to the top of the pumpkin…so easy!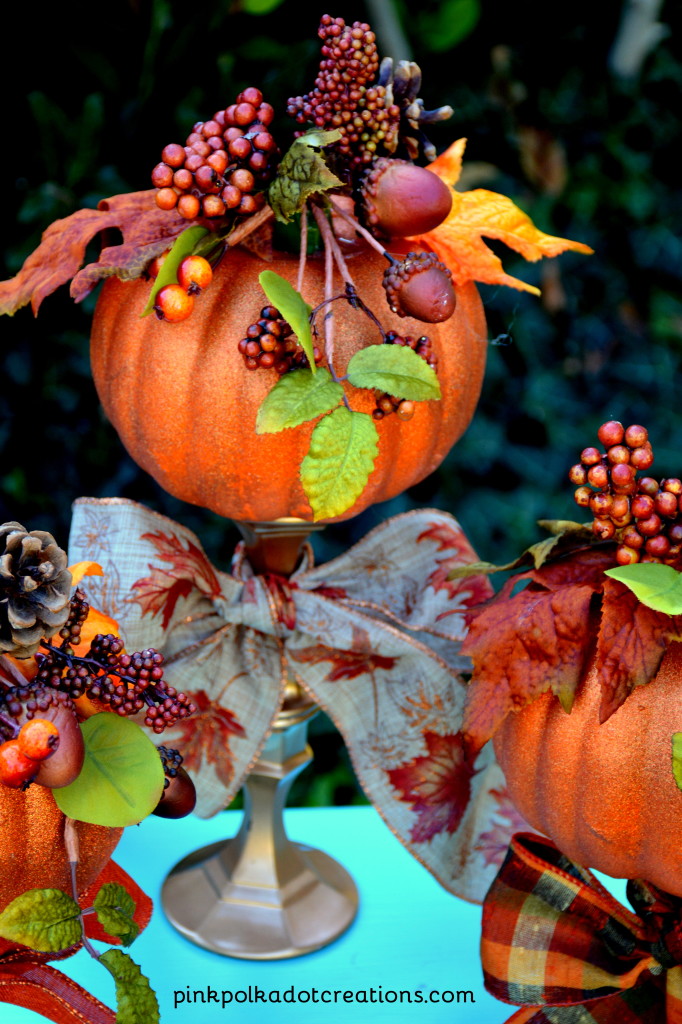 You could spray your candlestick holders to match the decor of your home if you wanted to, but since gold is all the rage right now and it is a beautiful fall color, I spray painted mine gold! I had all the fall ribbon already, so the only cost of this project, was the glass candlesticks for a dollar a piece, the pumpkins for a dollar a piece, the floral sprig for a dollar a piece and some spray paint! So easy, but very pretty and elegant!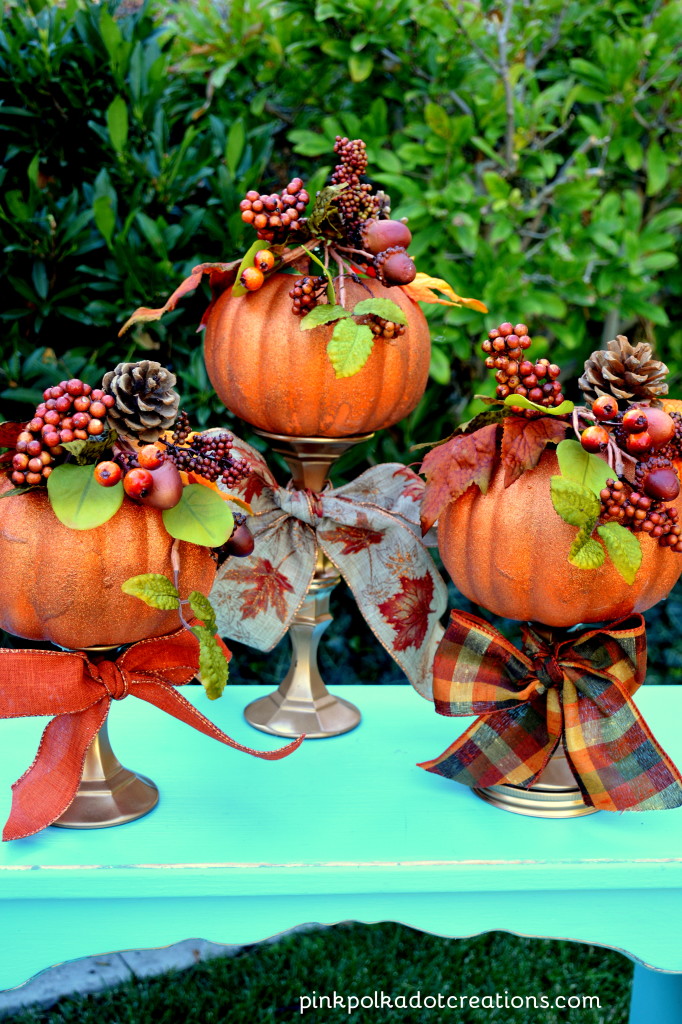 Do need some Candlestick Pumpkins in your life? Now is the time to make them, because all of the fall stuff is on sale! I love that these can be left out through Thanksgiving and don't have to be put away at the end of the month!
Thanks for visiting today!