Yesterday I told you that I would show you the project that I came home with from The Wood Connection Store. So drum roll please:  Ta…Dah!
I got these cute wood letters and I knew exactly what I wanted to do with them.  I have a shelf in my living room and I wanted to put something cute on it.  We had new family pictures taken a couple of days ago, so I want to put some new pictures in this room and they will go perfect now!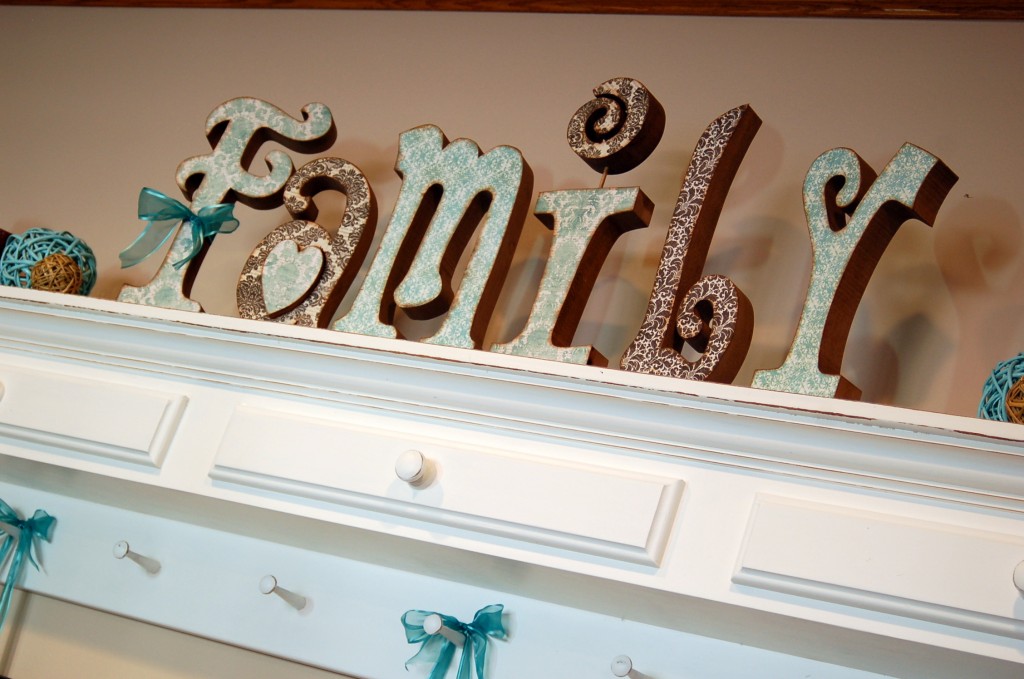 Let's make some fun wood letters with pattern paper.
First of all I had to decide what colors I wanted and then I laid the letters on the papers in the order to see how they looked.  I just kept trading them around until I liked what I saw.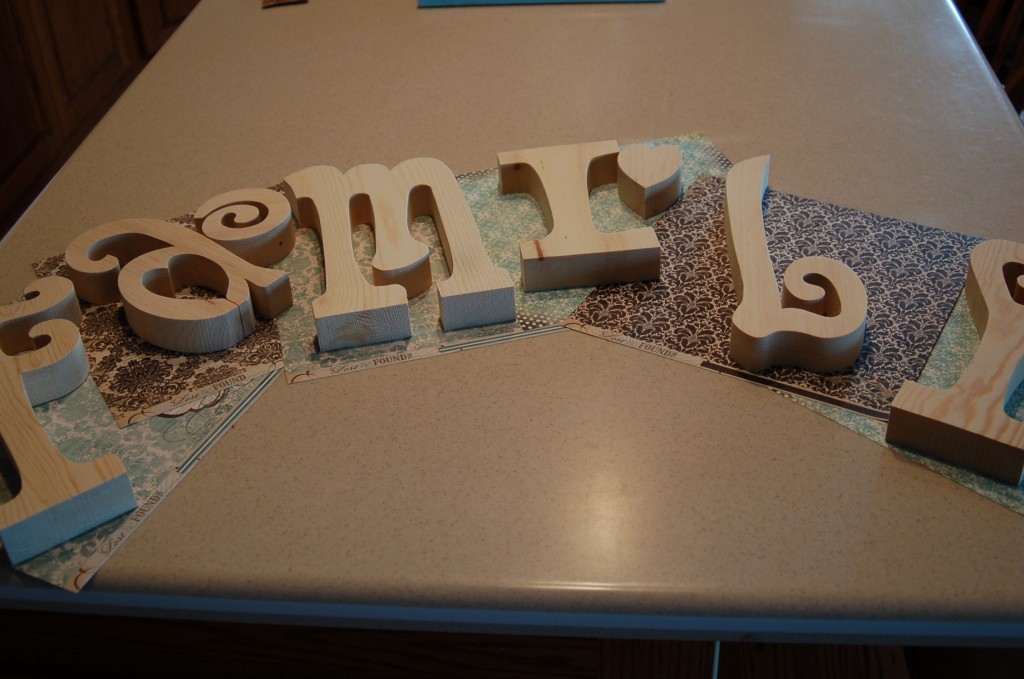 Then trace around the letter with a pencil.  You can turn the letter and the paper over if you are worried about the pencil line showing, but I knew that I would be inking the edges so the pencil lines would not show.  Also be sure to look at the pattern on the paper and make sure it is facing the way that you want it to look! This is said from trial and error :)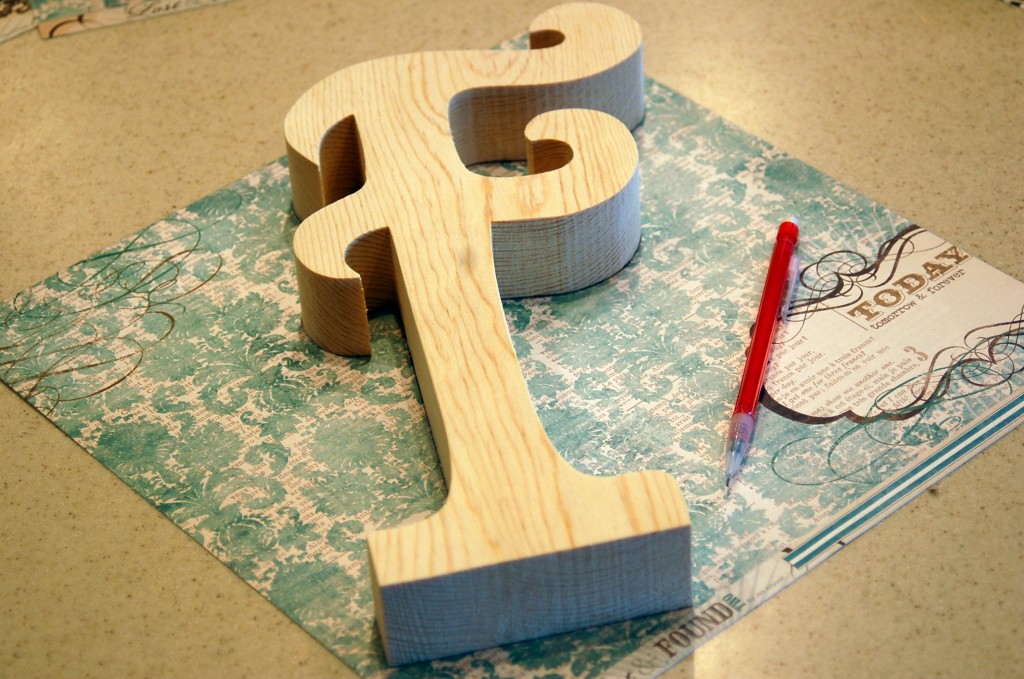 Then cut out the paper cutting just inside the line.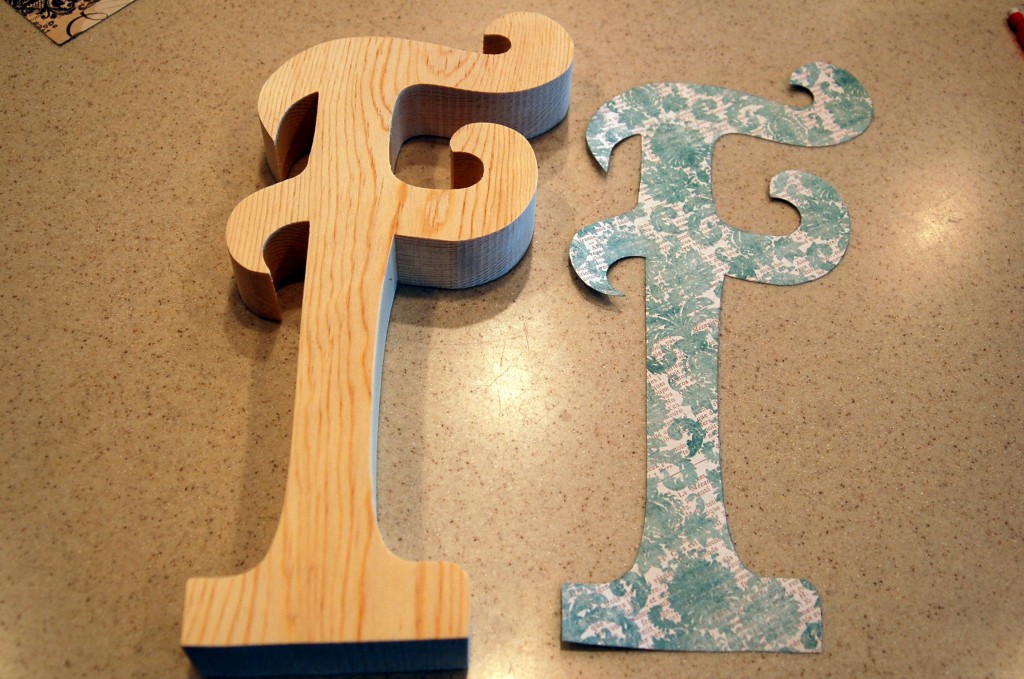 I then laid it all out again one more time to make sure that it was how I wanted it.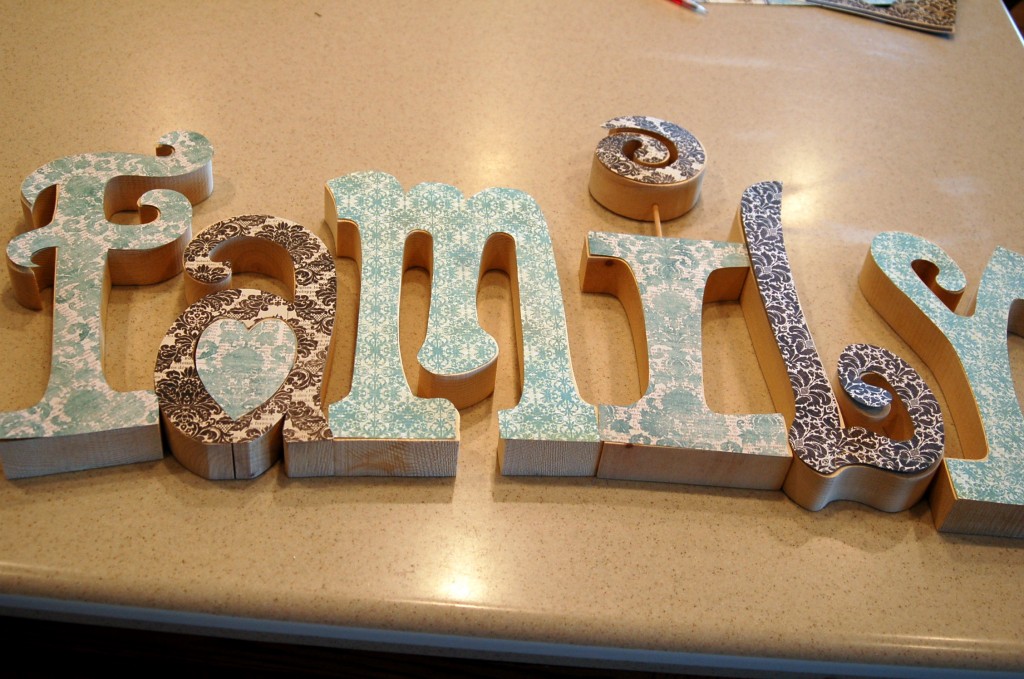 Next I am going to show you a super duper way to "paint" your letters.  I used about 3/4 of a bottle of acrylic Burnt Umber paint.  Pour it into a shallow pan.  I just used a glass cake pan. Just make sure that all of your letter will fit in the pan.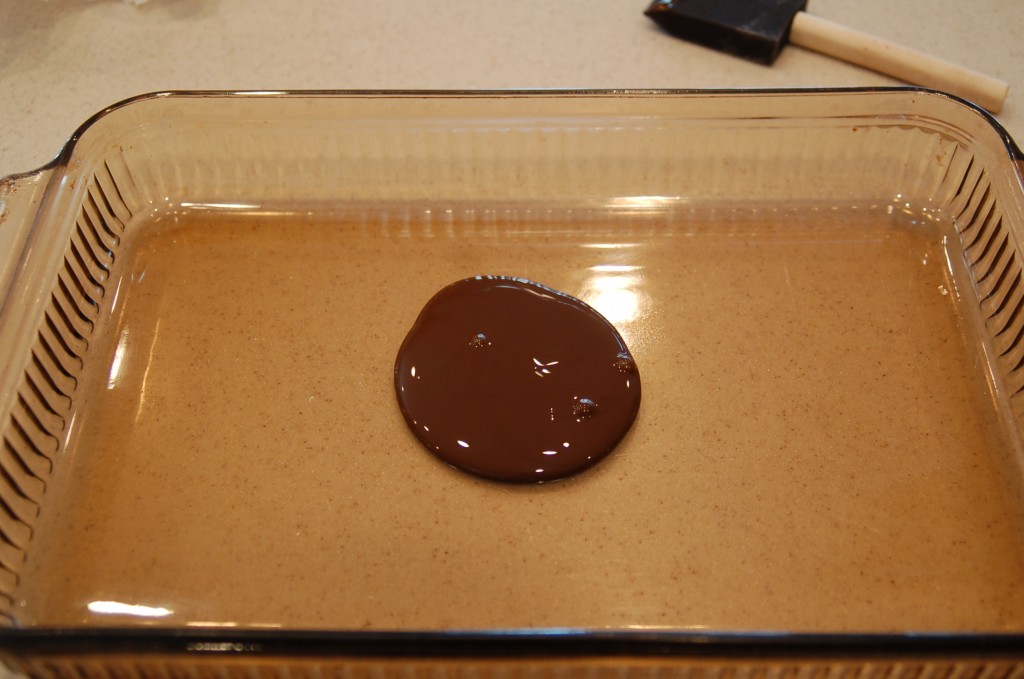 Next fill the pan about half way full of water and mix the paint in well.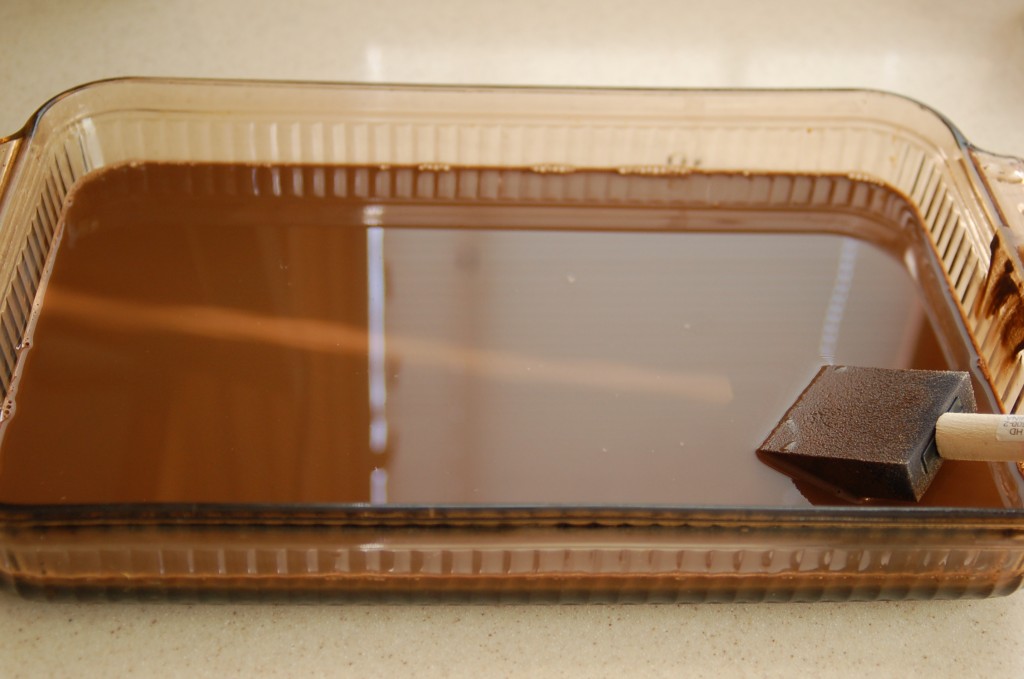 Then simply put your wood piece in the paint and I kind of swished it around a little bit or use your brush to get it on the sides a bit.
Then turn the wood piece over and do the other side.  Pay attention to the sides of the letters to make sure they are all covered with paint.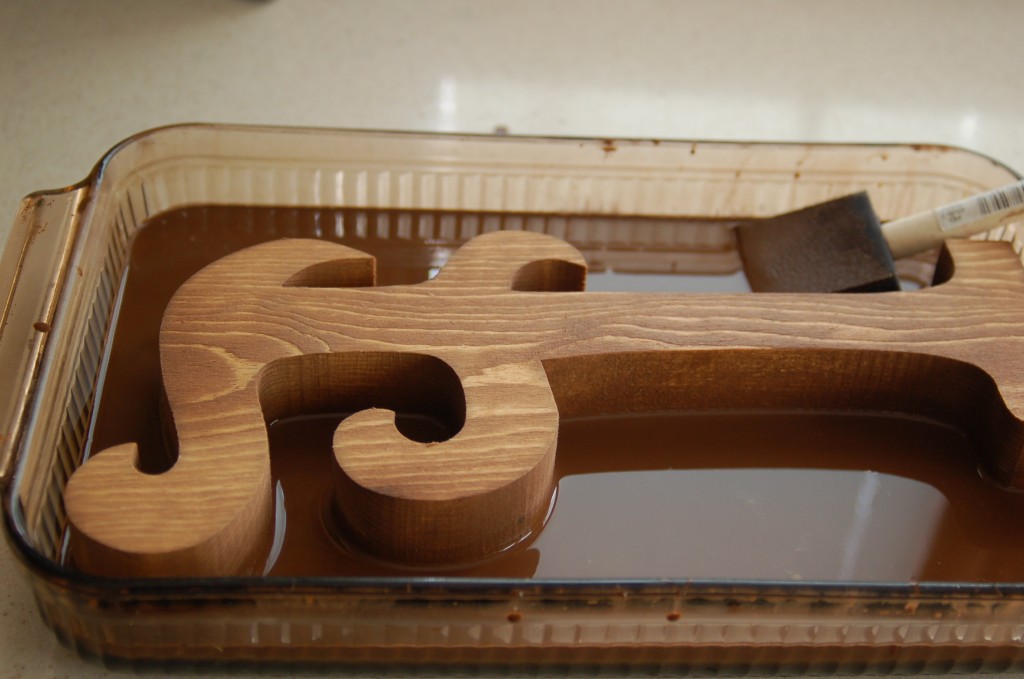 Then lay the wood pieces out on some paper towels to dry.  I put the right side down, because I am going to cover the front with the paper, so it does not matter what it looks like.  This method is so much easier than trying to paint all the insides and curly cues.  This process only took me about 15 minutes to do all of the letters!   This method turns out more like a stain than a solid color, but it is so easy to do.  If you want it darker, you can dip them all again or you can make your paint more concentrated to begin with.  Of course you can use any color when doing this, but I knew I wanted the brown to go with my papers.  You also do not want to let the wood soak in the paint or you will start raising the grain!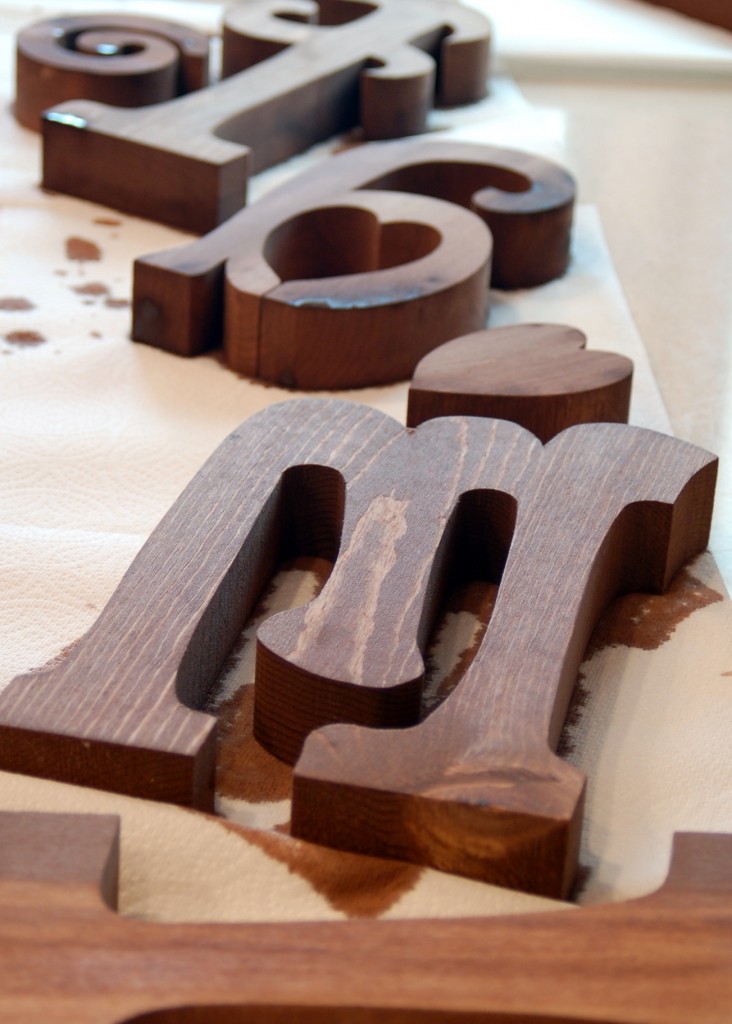 After the paint has dried you simply apply an even coat of Mod Podge to the front of the wood piece, (if you put it on the paper it will wrinkle)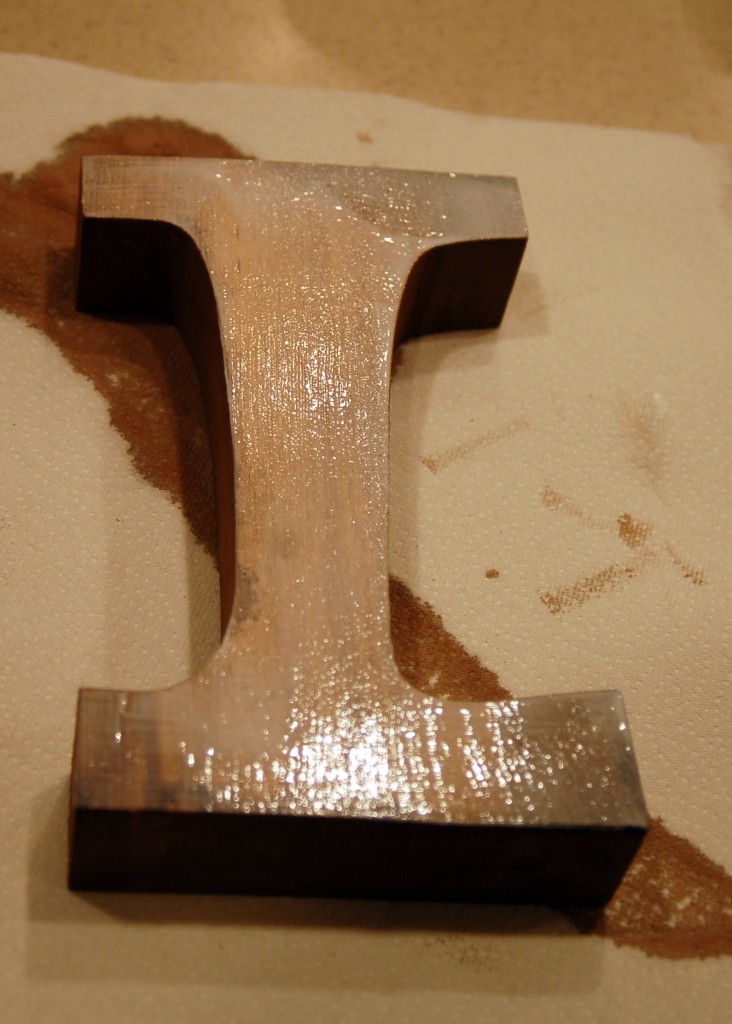 Then put your cut out paper on the wood and rub out any bubbles and make sure you rub all the edges so that they are are stuck down good.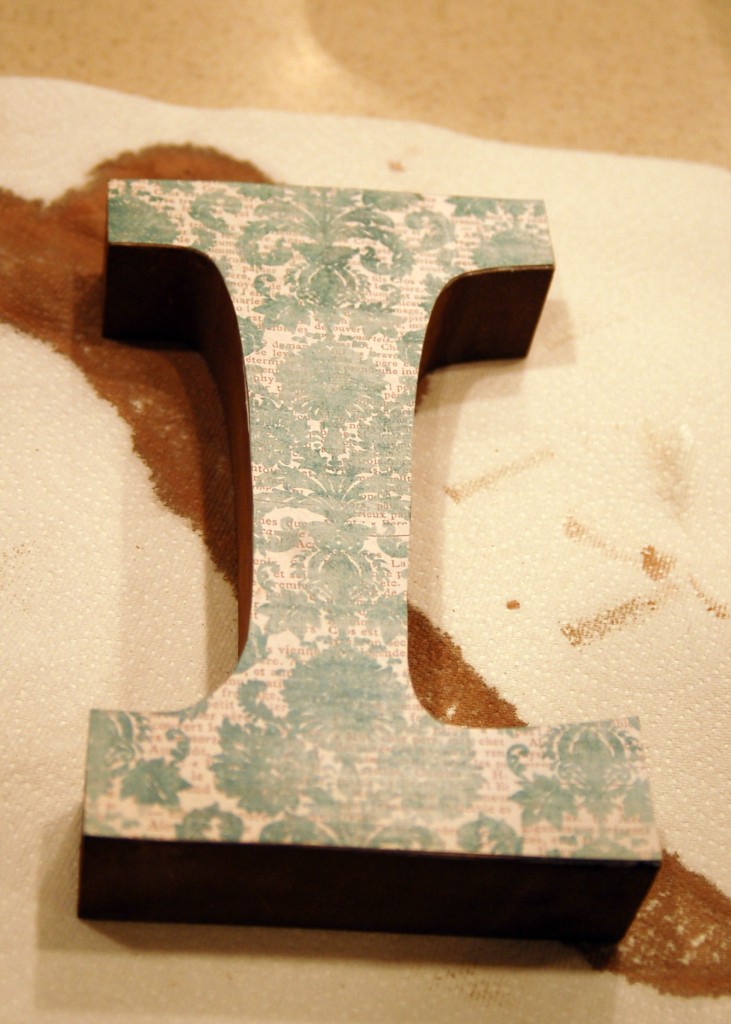 I then inked the edges of all my letters with my cat eye ink pad.  I used the Chestnut Roan color.  This just gives the edges a little bit of the distressed look.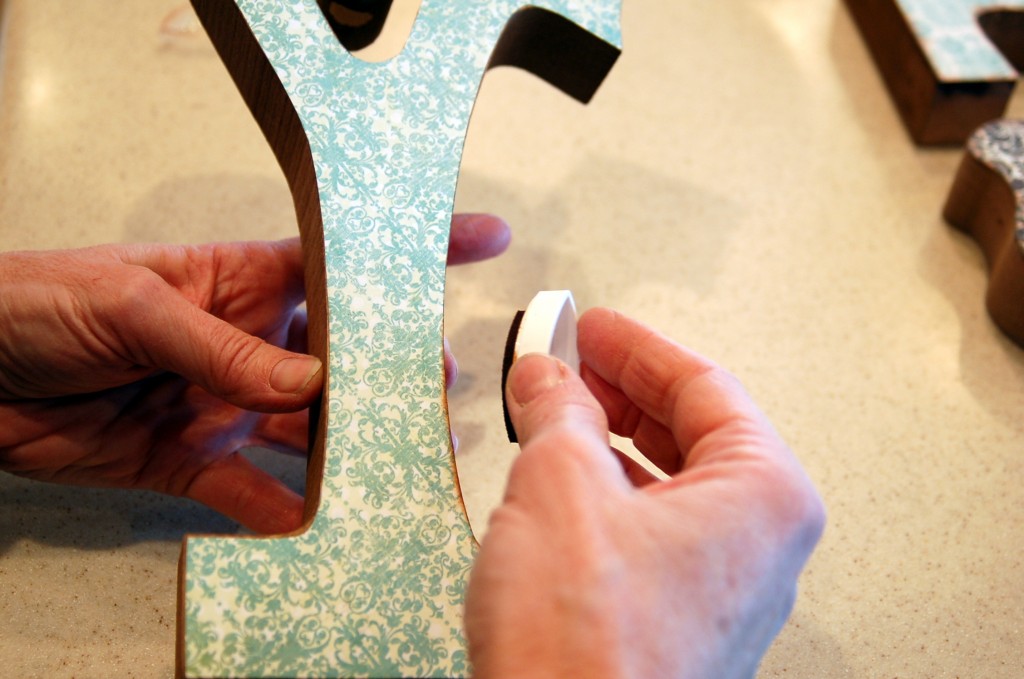 I tied a bow on the "F" because ribbon just makes everything a little cuter! :) And here is what it looks like on my shelf!  I added a few things that I already had and I think that it looks great!  Now I need to swap out the pictures with some of our new family pictures  to complete my "family" decor!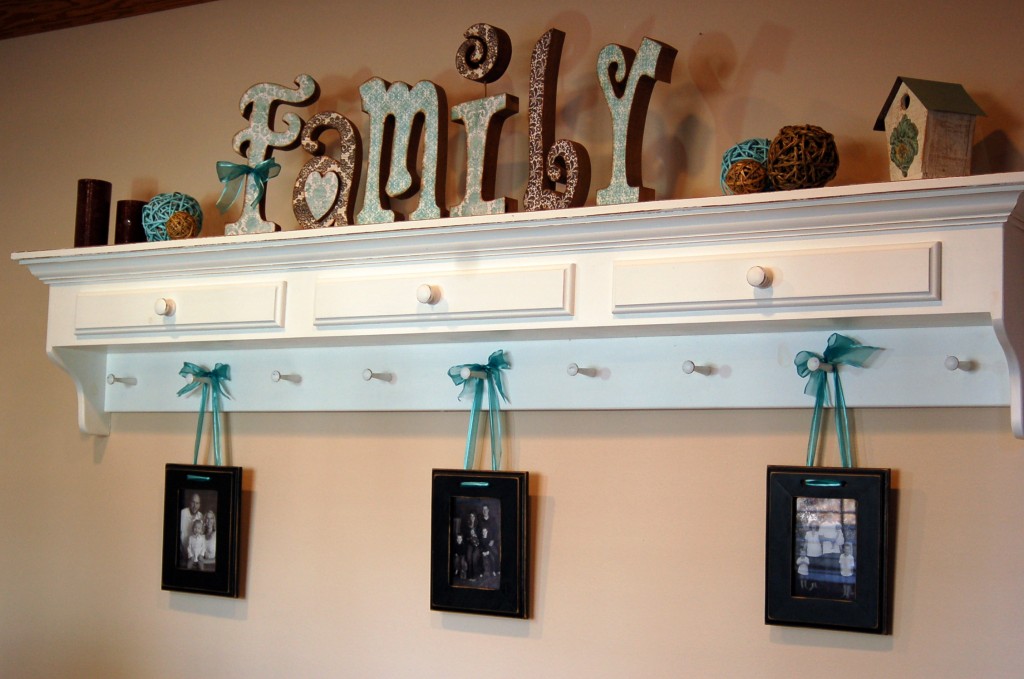 This is fun to do with any word and you can add your own personality by the colors and the papers that you use!  You can also just glitter the front of some of the letters instead of putting the paper on for a little extra sparkle.