This last weekend we had my Dad's 90th Birthday Party! My dad is Amazing…he is still independent and lives on his own. He does his own cooking, cleaning, laundry and garden! He is a great inspiration and friend to all. He is a wonderful example to all of his family and everyone loves him!
This is the invitation that we made to send out. My dad is a handsome devil, both now and when he was younger!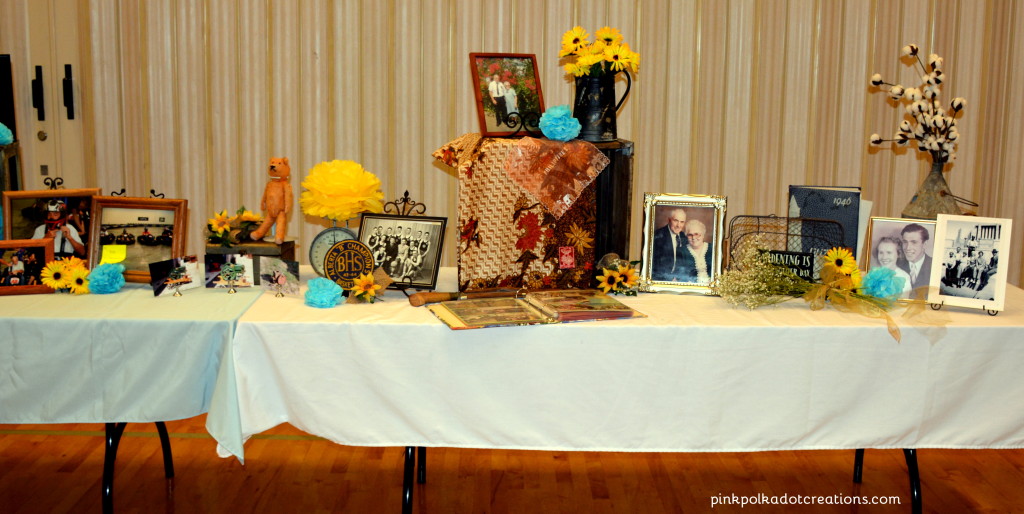 We had his party at the church and we set up this fun display table. We had pictures from when he was younger, he was on the high school basketball team and had many friends in school, we had his high school yearbook and a patch that the basketball team earned when they won the championship that year! We had several memorabilia things from when he and mom served a mission in the Philippines. I was able to use a lot of the things that I purchased from our trip to the Magnolia Market, so the timing was perfect! :)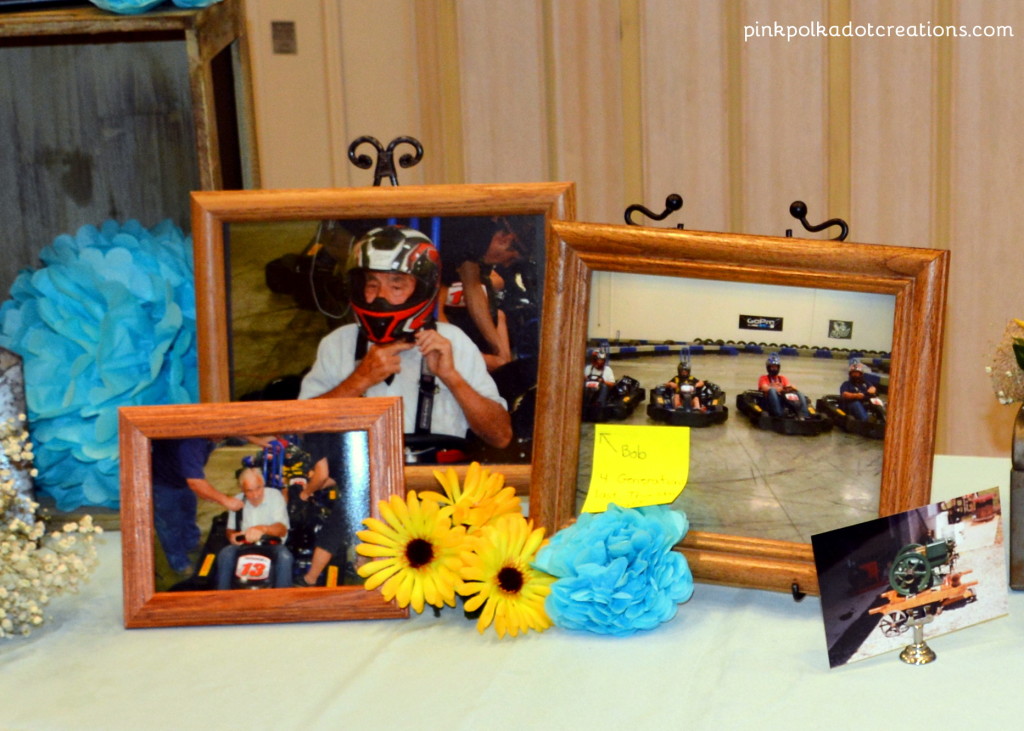 I love these pictures that my brother took just last week! He took my dad out to ride go-carts and they had 4 generations! What a fun picture and a fun time! What 90 year olds will go out and ride go-carts…my dad!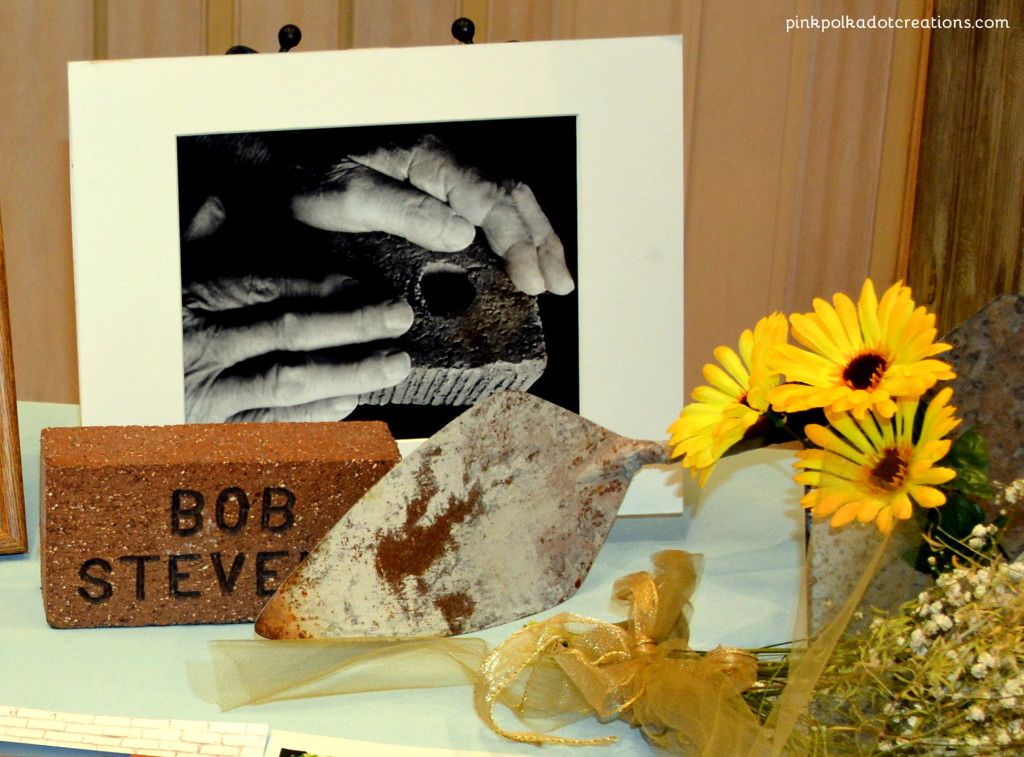 Dad was a brick mason for his profession. He worked long, hard hours out in the weather but I don't remember ever hearing him complain about it! He taught all of us kids the meaning of hard work and putting in a full day of work!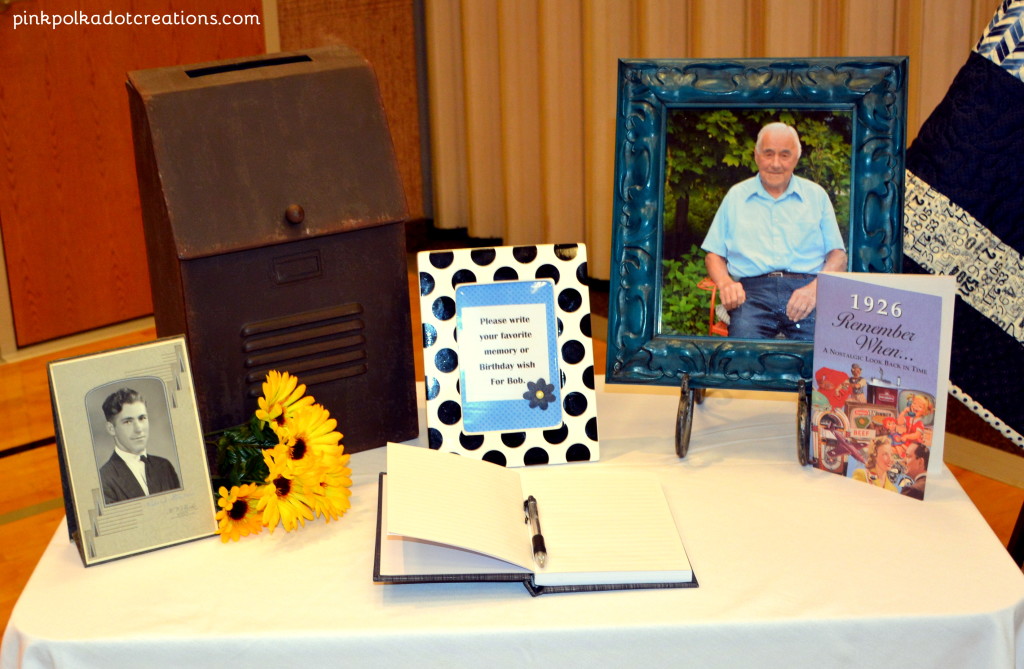 This was the sign-in table. I found that cute mail box at Magnolia Market and I was not even thinking about it for the party, but it worked out perfectly to put all of the cards in!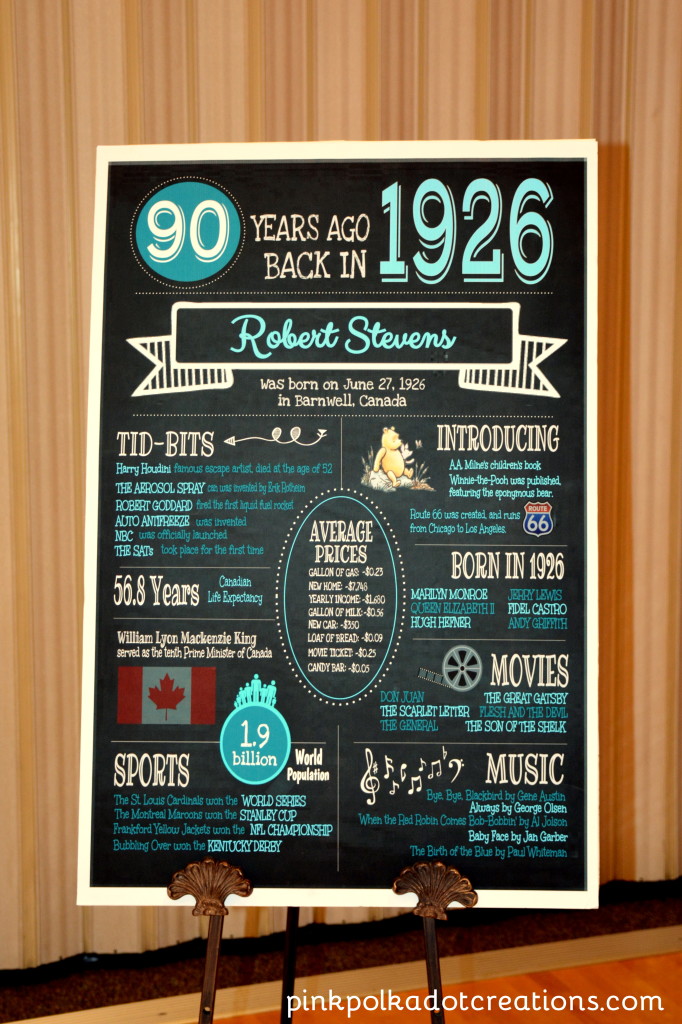 My cute niece, designed and printed this 90th birthday party poster!! It was perfect and was so fun to read all of the interesting facts from 1926!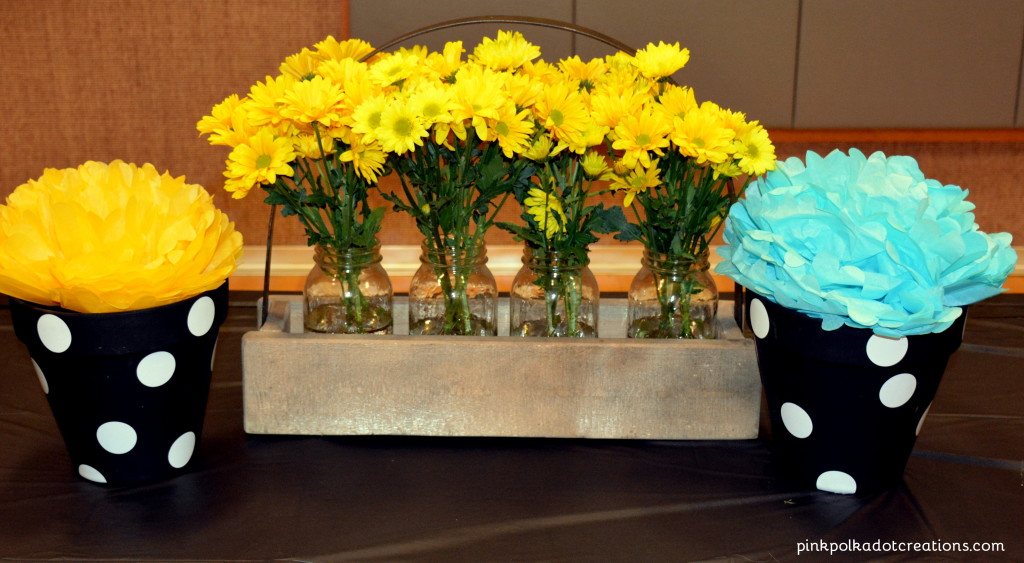 This was the centerpiece on the food table! Another find from the Magnolia Market…the mason jar crate! We had darling lanterns and sunflower centerpieces on all of the eating tables and I totally spaced out getting a picture of them! Dad had a LOT of friends and family come to celebrate his birthday with him, it was a fun afternoon of friends, family, food and wonderful memories!
I love the picture in the top left. This is a picture of my dad's teddy bear that he recieved when he was two years old…the same year that his father passed away! It is hard to imagine a small child cuddling up to this bear because it is very scratchy and itchy. But I am sure that he has many fond memories of this little bear! The picture on the right is all of my brothers and sister and spouses! The pic on the bottom is the food table.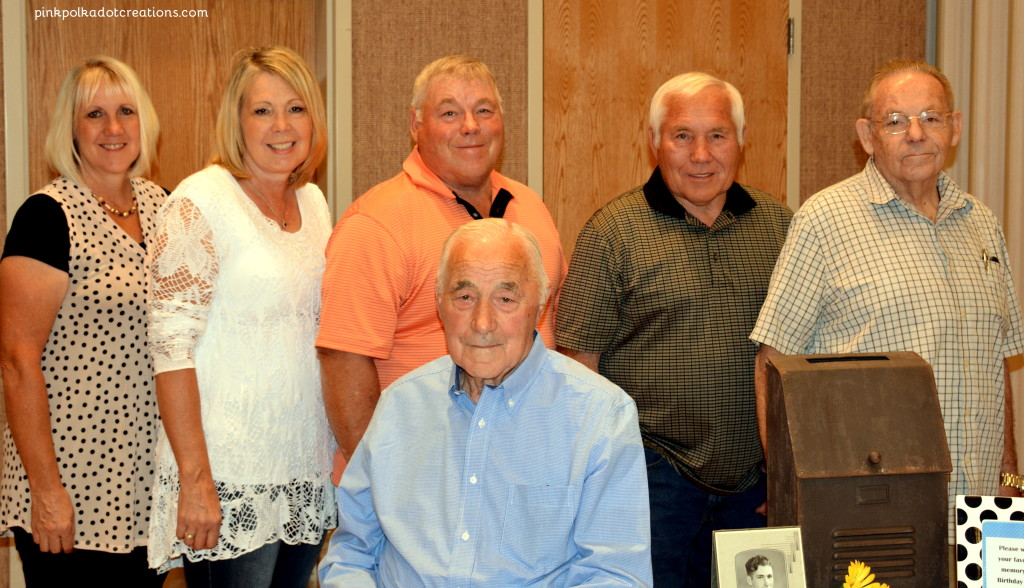 These are all of my brothers and sister. We all pitched in together to make this a special evening for dad…thanks everyone! I love you all!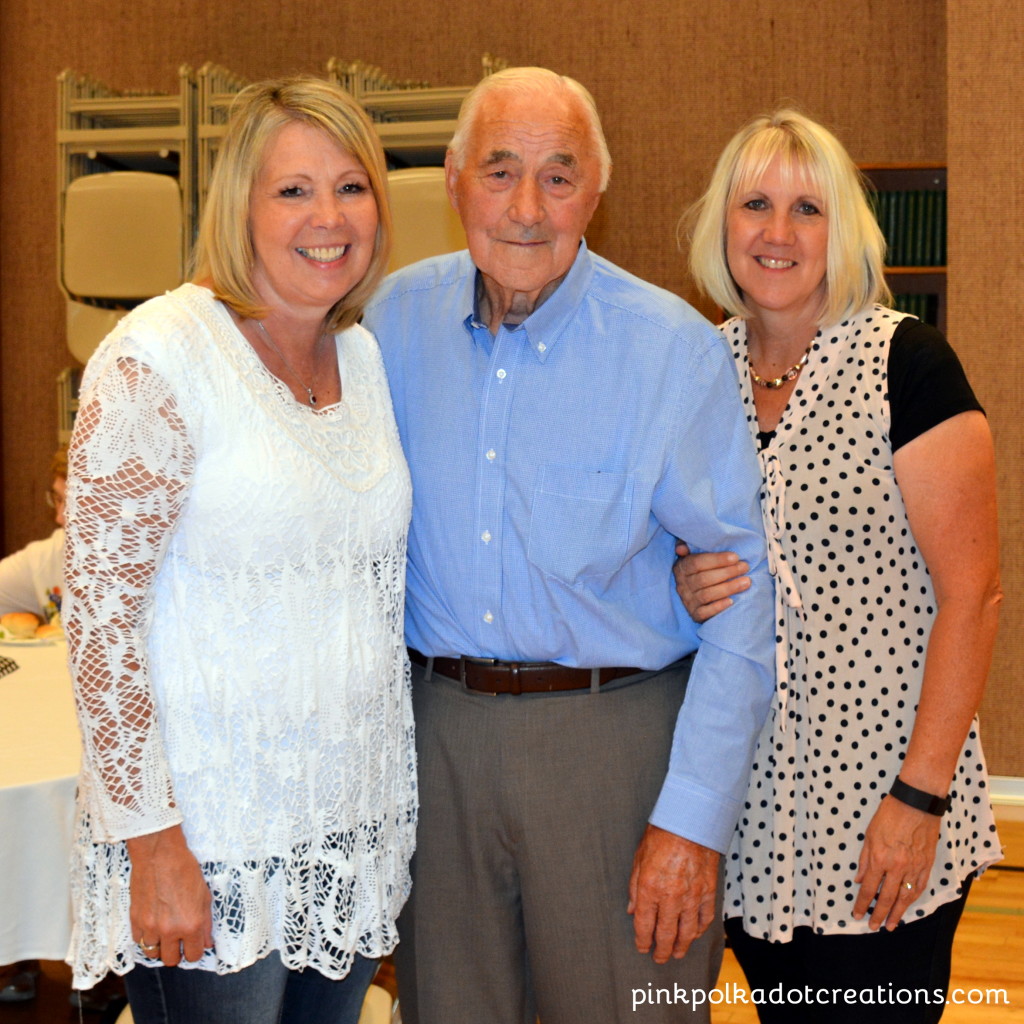 Me…dad…and my favorite sister!!!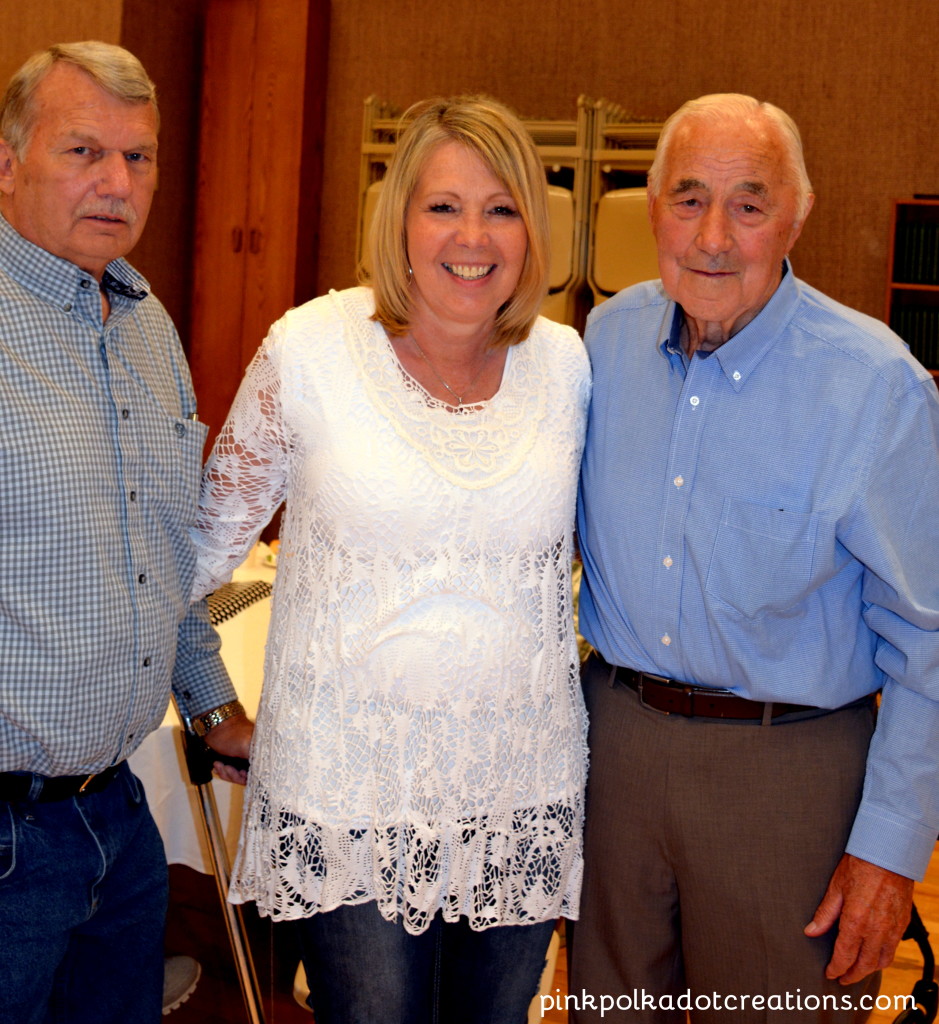 And these are my two favorite guys!!!! I am a very lucky girl to have such wonderful men in my life. I love them both and appreciate all they do for me and the great examples they are to me and to my family!
Happy Birthday Dad! We all love you and appreciate all that you do for us! Thank you for being there and for your wonderful examples and your kindness. You mean the world to all of us!
Thanks for letting me share my family with you today!