Oh, what do you do in the summertime, when all the world is green?
Do you fish in a stream, or lazily dream on the banks as the clouds go by?
Is that what you do? So do I!
Children's Songbook of The Church of Jesus Christ of Latter-day Saints, 245
Last week my husband told my oldest grandson and his brother that he would pay them $5 each to be fishing guides for a couple of the other grandkids. They gladly accepted and so we were able to have a great fishing adventure and I did not even have to touch a worm or a fish! :)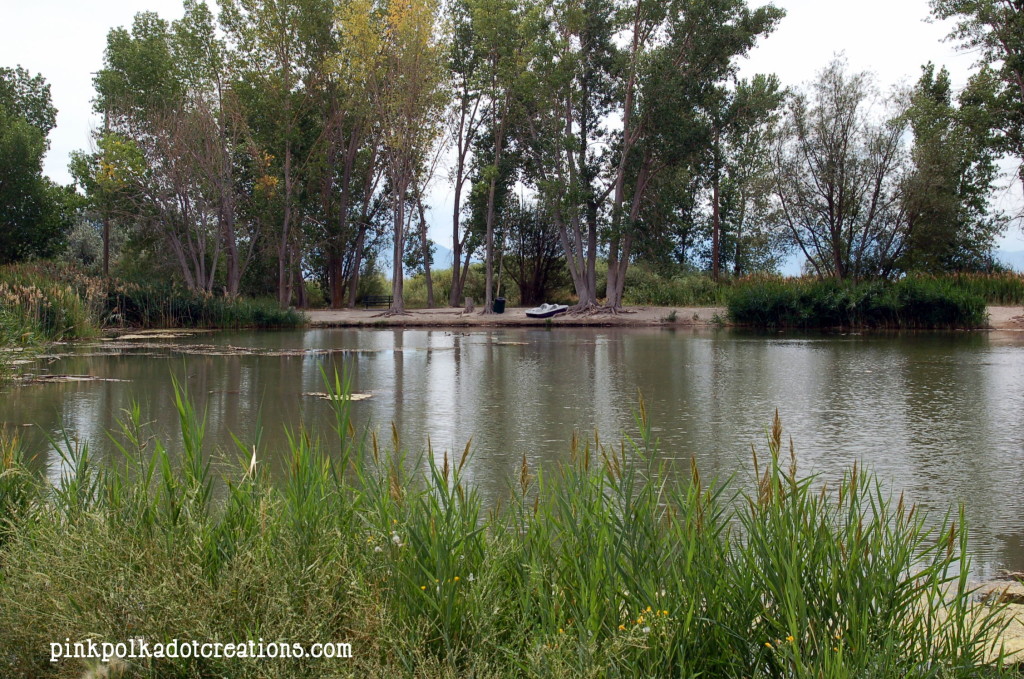 There is this great little fishing pond right in our neck of the woods, I did not even know that it was there until the boys told us about it. It was a perfect place and we were the only ones there most of the time!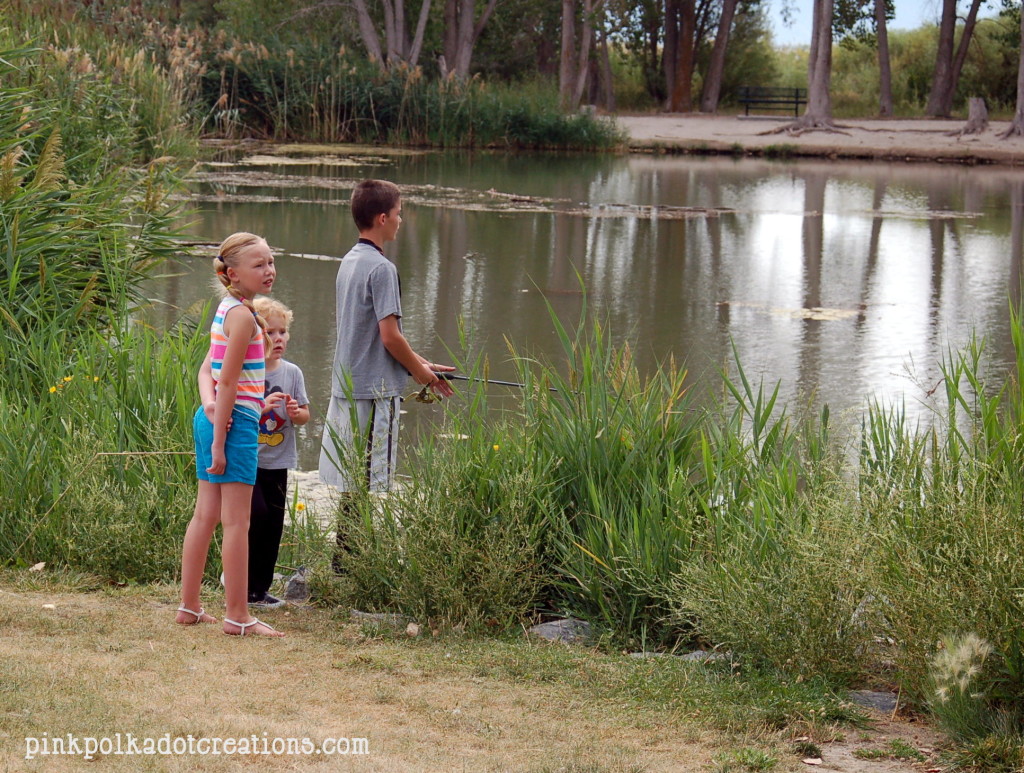 My oldest grandson went right to work and he cast out his line and a few minutes later he had something BIG on his line. He fought it for a few minutes and we could see the fish fighting out in the water! As he got it in closer to the shore, the fish fought harder, and then all the sudden the line snapped! My grandson was sad, but he was also pumped, because he had on 8 lb line, so the fish had to of been bigger than 8 lbs, or so I am told.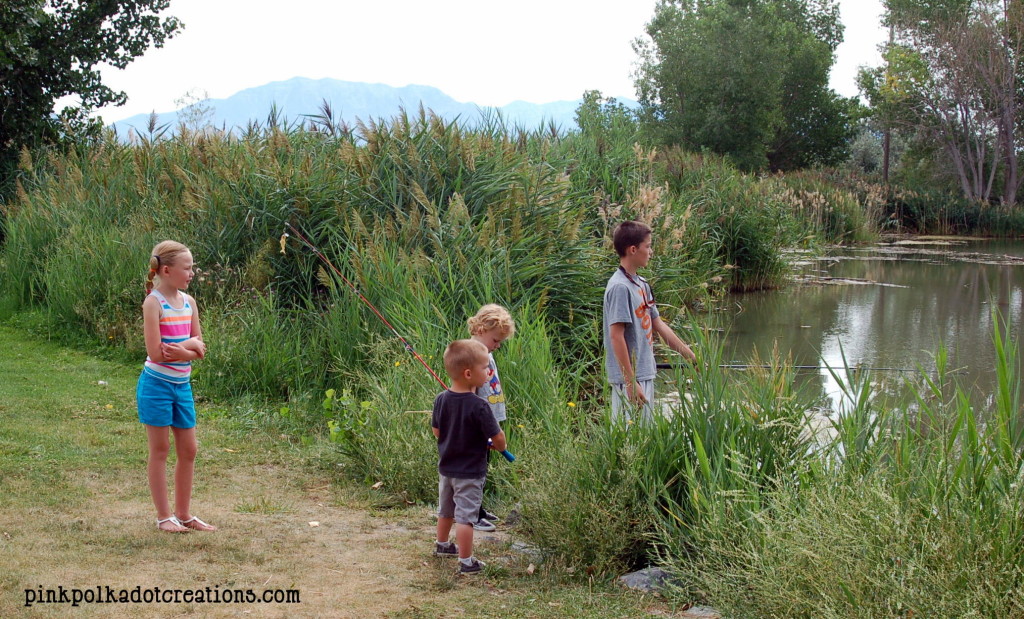 As you can see from my granddaughters look, she was not too impressed with fishing!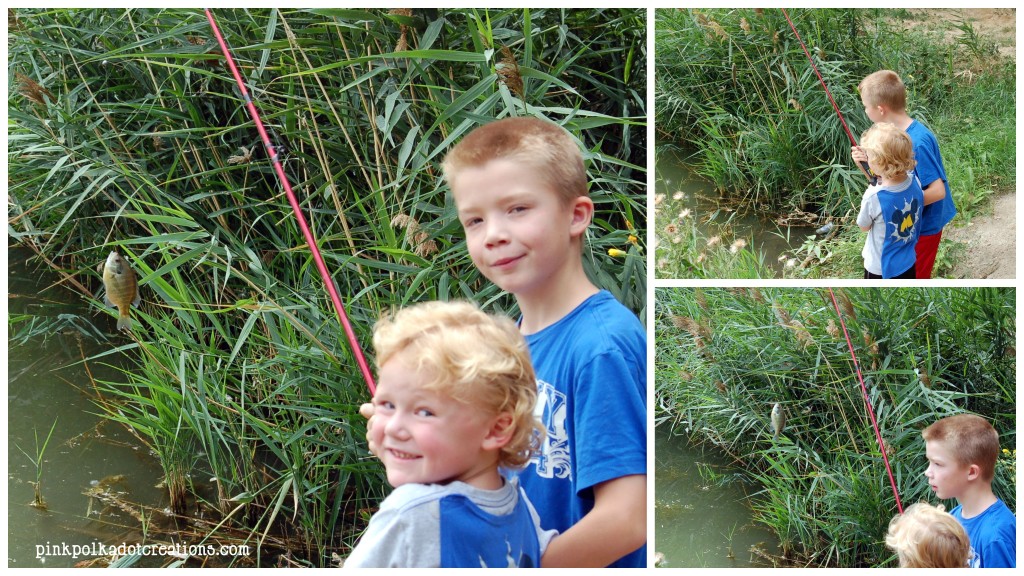 But the boys all had a great time! They caught several of these blue gill fish.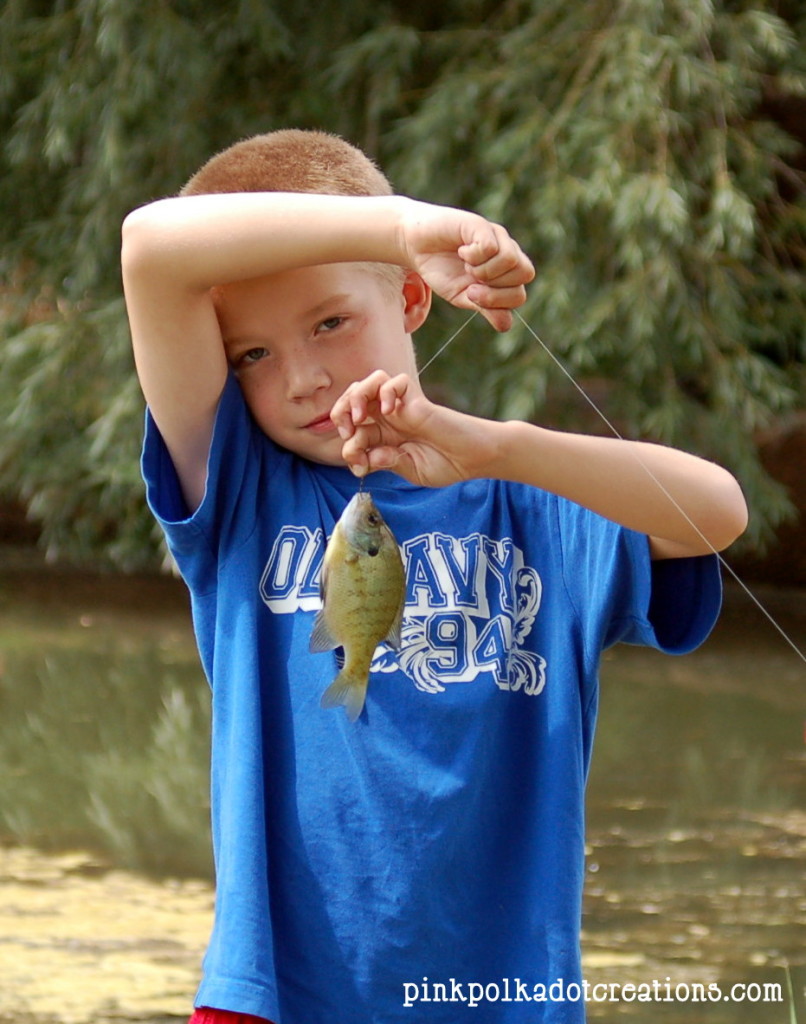 Some enjoyed the worms better than the fishing…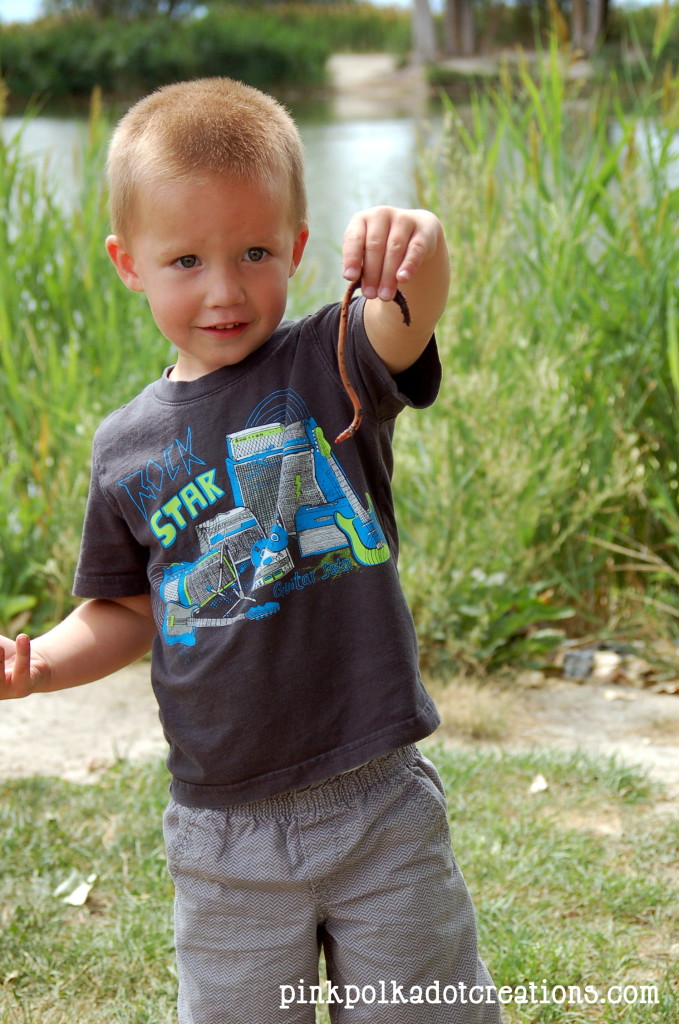 And some enjoyed learning the tricks of the trade…
But all in all they had a great time!
And as you know…You teach a boy how to fish and you feed him for a lifetime..
(and you will also likely have stinky, smelly, but very HAPPY, boys!)

After the fishing adventure, we all went to lunch and then everyone went swimming! So it was a fun filled day and we were able to make some great memories, thanks to our GREAT fishing guides!
I hope that you can make some great memories today! Love Ya!
If you have not had a chance to check out the fun School Lunch Notes in my shop, I would love for you to take a look at them and let your little students know how much you love them and are thinking about them while they are at school.