Today, I have some more Sew Together Bags!
Might I be just a tad bit obsessed with these cute bags? :)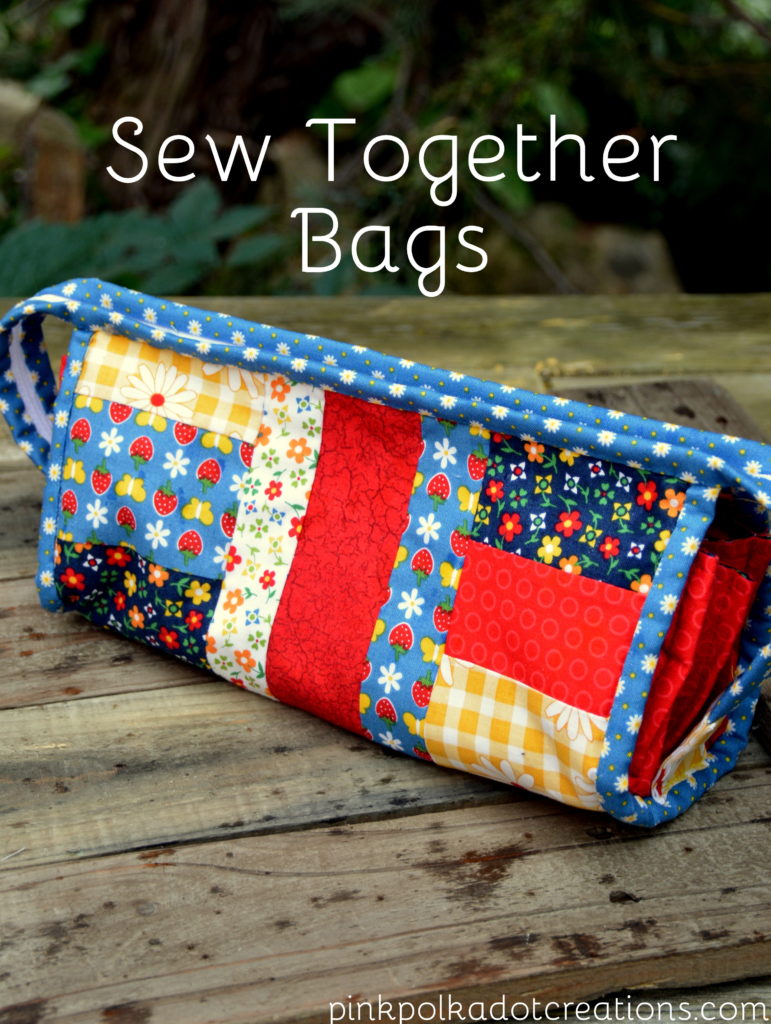 When I saw this fun fabric line from Amy Smart, called "Gingham Girls". Well, I knew right away exactly what I wanted to make with it!
Don't you just love this line! It reminds me of the good old days!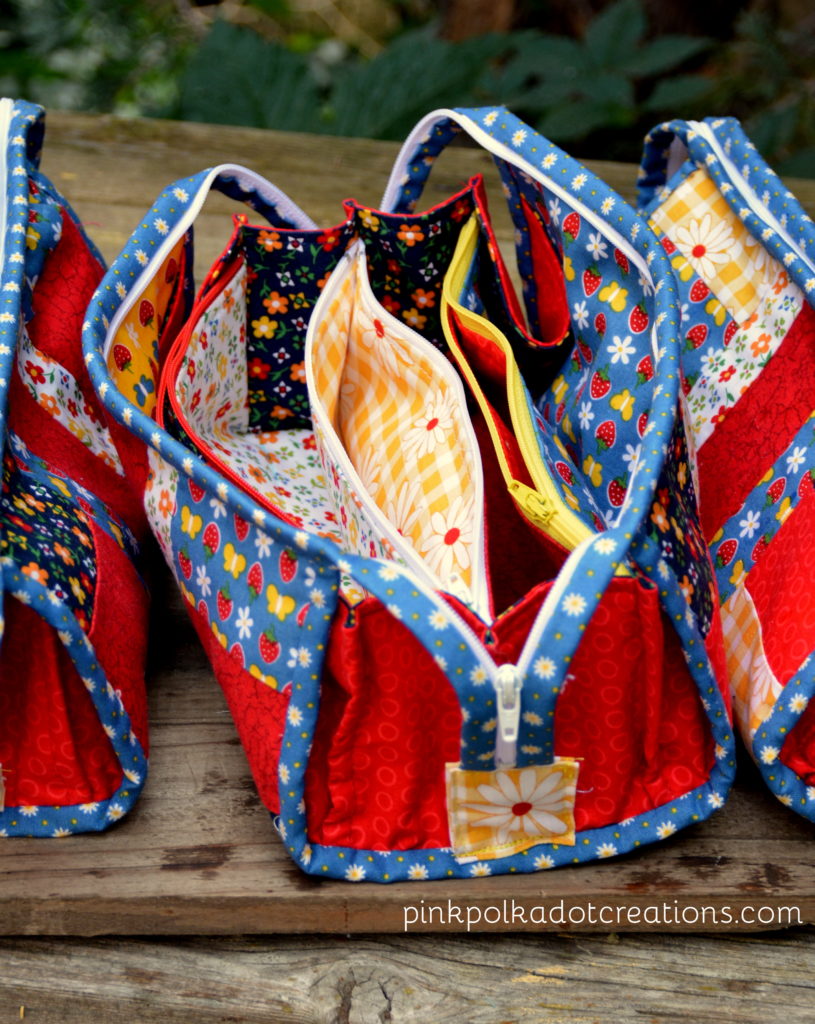 Here is a close-up of the inside of the zipper pouches! Each one has a different fabric. There are 3 zipper pockets and 4 between pouches.
You can use a different color zipper for each of the pockets too. This is where the fun begins, because you can mix and match as much as you like! It is so fun!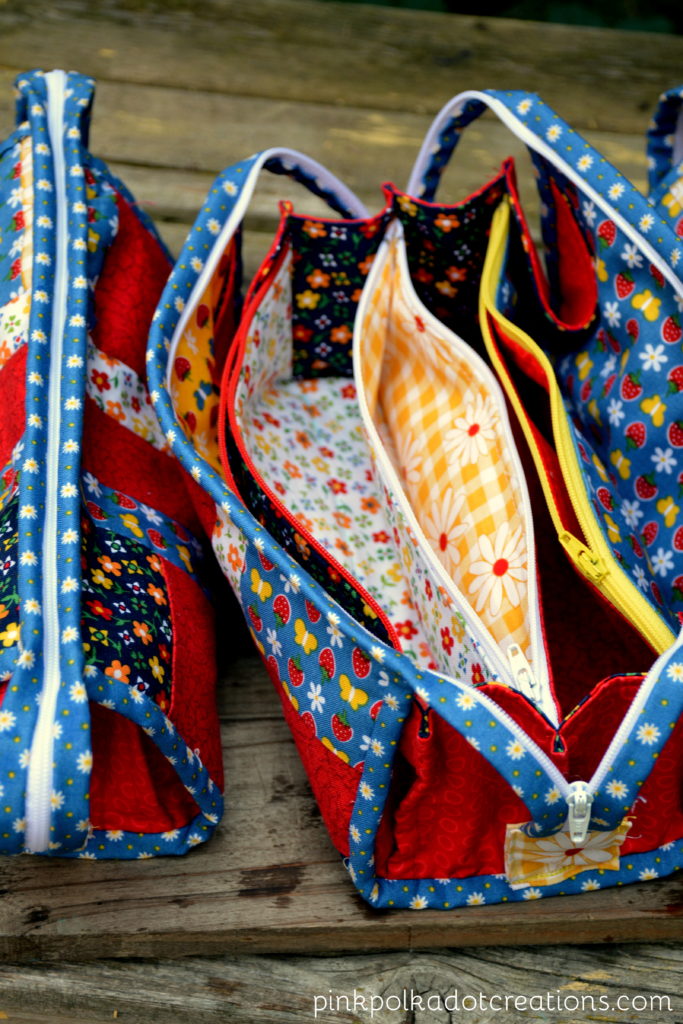 Sew Together Bags are perfect for a sewing bag, a make-up bag, a craft bag, a jewelry bag, an artist bag, a travel bag, or a fun purse organizer!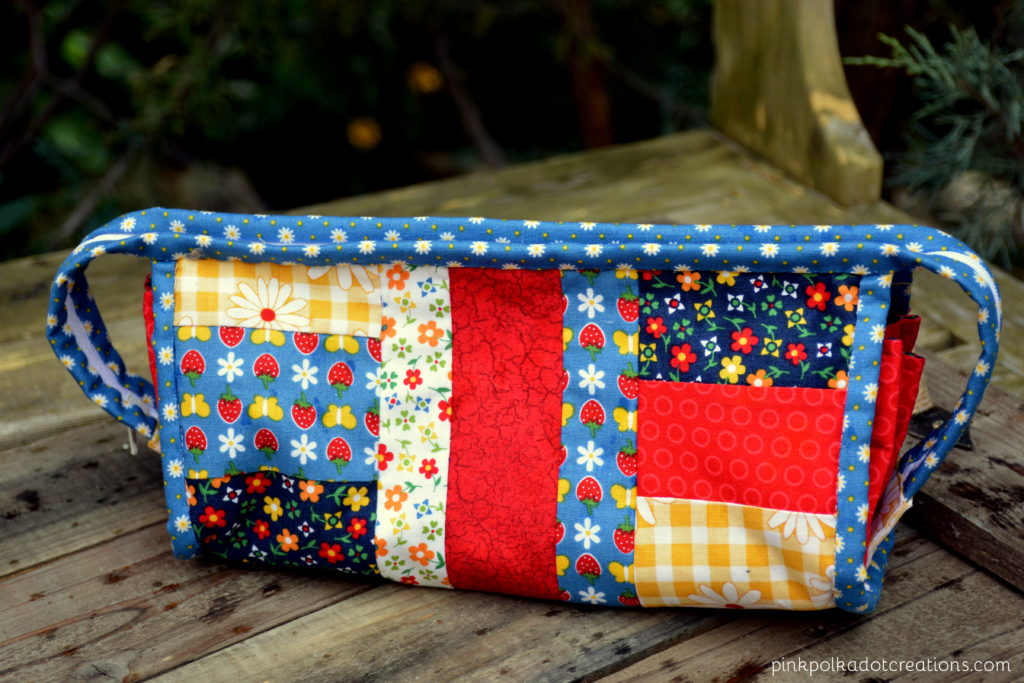 And with a zipper that closes the entire bag so nothing will fall out. The zipper also makes a carrying handle on either end!
The outside of the bag can be personalized any way you want.
This pattern is from Sew Demented, and you can order the pattern from there. But if you decide you want to make one of these cute bags, I highly recommend that you follow this tutorial from the Quilt Barn. They have a full tutorial on how to make these bags, the pattern is a bit hard to follow, but with the tutorial, it all makes sense! I followed the tutorial pretty closely except for the binding, I hand sewed the binding down instead of stitching it with the machine. I like the look of the hand stitching better!
They will make great gifts for Christmas, birthdays, or just for a fun friend gift!
Think of the ways that you can personalize them to fit the personality of whomever you are making it for.
Just add cute pins, scissors, and thread for a sewing bag…pencils, pens, ruler and highlighters for a student bag…eye shadow, lip gloss and blush for a make-up bag…craft supplies for a craft bag…a fun piece of jewelry for a jewelry bag…well, you get the idea! You could also just put a gift card in!
Check out some of the other bags that I have made,
Little Ruby
Lori Holt's Line
My first sew together Bags
So that is my Sew Together Bags.
Do you think I like making them…just a little bit?
Thanks for Visiting…Have a Wonderful Day!
PS. It has been brought to my attention that General Conference is on Sept. 30 and Oct 1.
(I followed the calendar in my Mormon planner and apparently it is wrong!)
So those doing the 40 day conference reading Challenge might want to start a bit earlier, so you will be done before the Oct. Conference starts.