Sewing Room Organization
I hope everyone had a great Father's Day Weekend!
I have a fun post that I am excited to share…My Sewing Room Organization!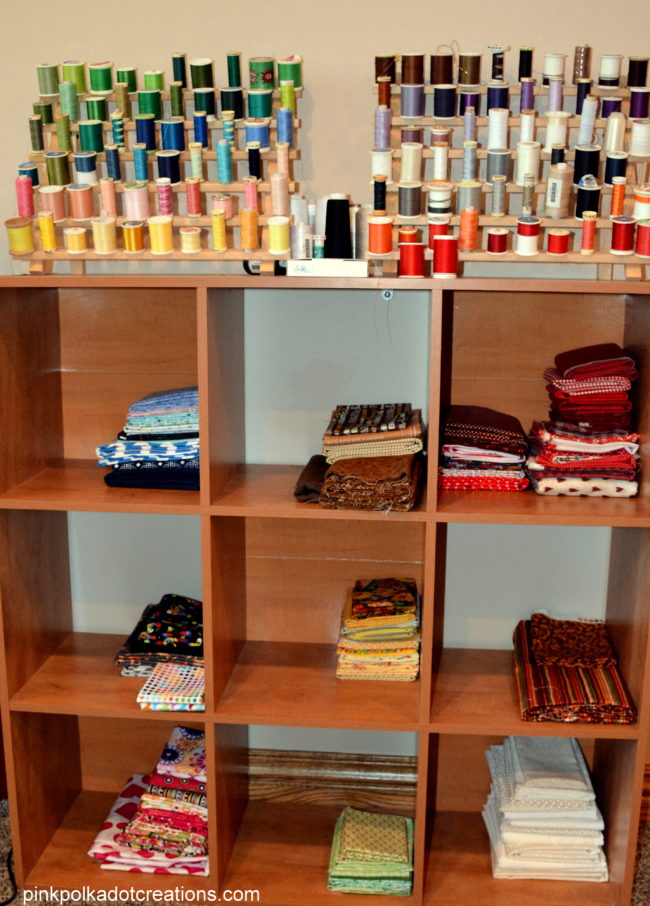 I have been working on this organizing project for a month or so.
All of these folded fabrics are at least a fat quarter or larger. So now, when I start a project, I can go shopping here first before heading out to the store!
It is a good idea to only buy fabric that we need for any given project, but sometimes it is just hard to resist! Quilt kits are a good way to go, because everything is included that is needed for a quilt. I don't have a ton of extra fabric, but there are a few pieces of each color!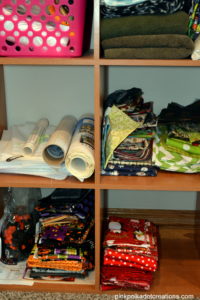 This is what some of the cubbies looked like before I went through and sorted and cut the fabrics.
My project has been going through all of my fabric scraps and either cut them into pre-cuts or folding them and sorted them by color.
The pre-cuts are sized: 5 in squares, 3.5 squares, 2.5 squares, 2 inch squares and 2.5 by width of fabric. These are basic quilt squares for scrappy quilting.
Charm packs and jelly rolls are perfect for making pieced quilts, and now I have many of these already cut!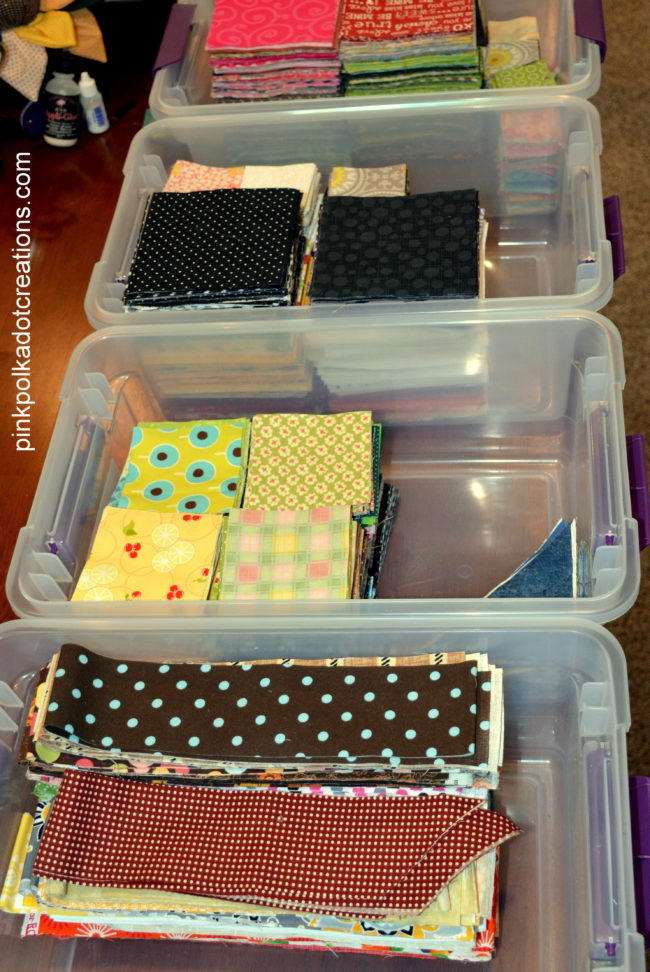 Putting them in plastic see through bins are a wonderful way to store them. You can see through the bins and to see what you have. Labeling the front of the bins makes it easy to grab what you need and go!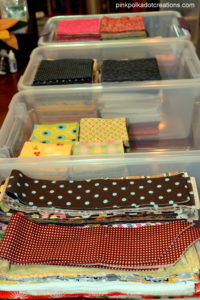 I was going to put all of the same size squares in one bin. But ran out of room for the 5 inch squares because I could only fit 2 stacks in one bin. So therefore, I mixed the sizes, but because I can see through the bins, I can find just what I need!
This has been a bigger project than I expected, but I am happy to say that I have most of the fabrics all cut and sorted!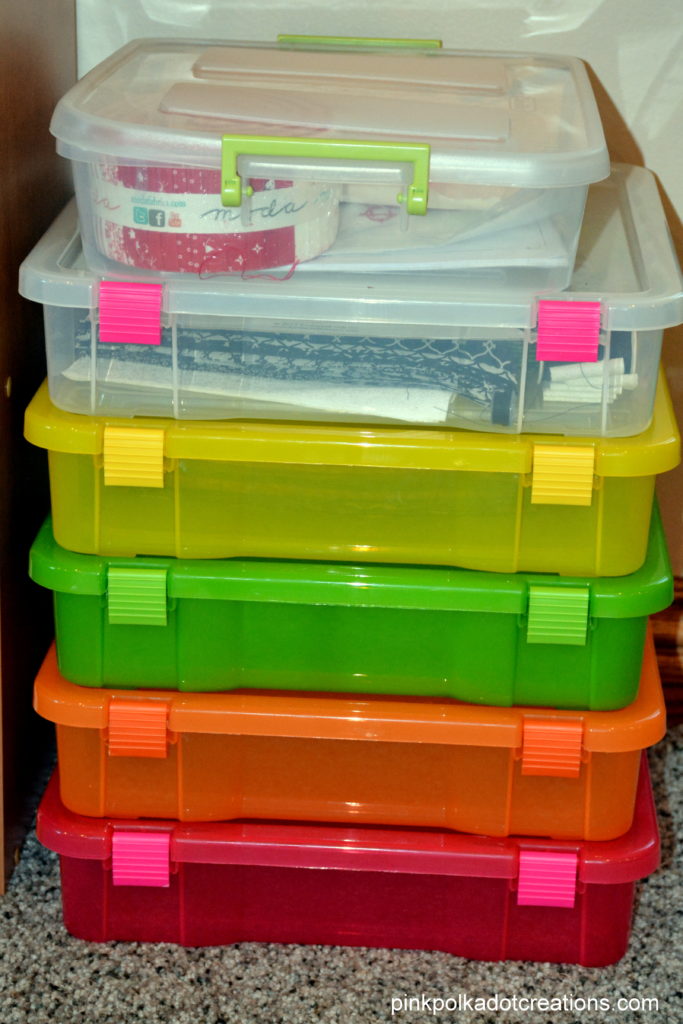 These fun 12 x 12 storage bins are perfect for storing projects that are in the process of being done. It is a good idea to put a paper in each one stating what still needs to be done to complete the project. Such as, cut batting squares, get quilt back, needs zipper, etc. That way you can grab a box when you have just a small amount of time and work on it! I love this! And I love that I can grab one of the boxes and take it with me when I am on the go!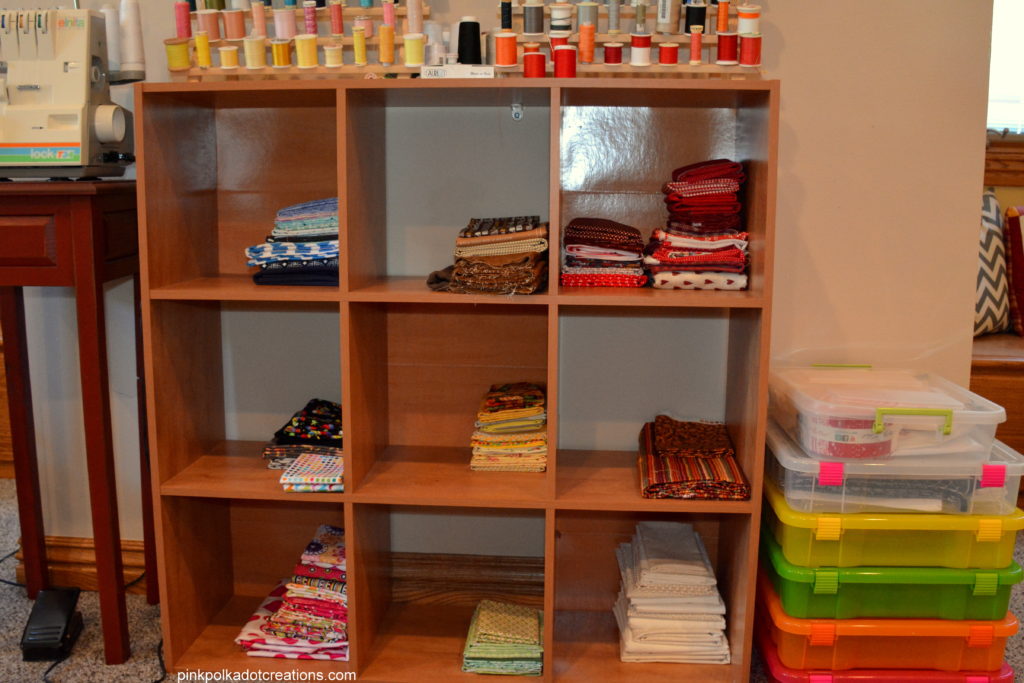 This wall in my sewing room is now organized and I am so excited to start working on projects now!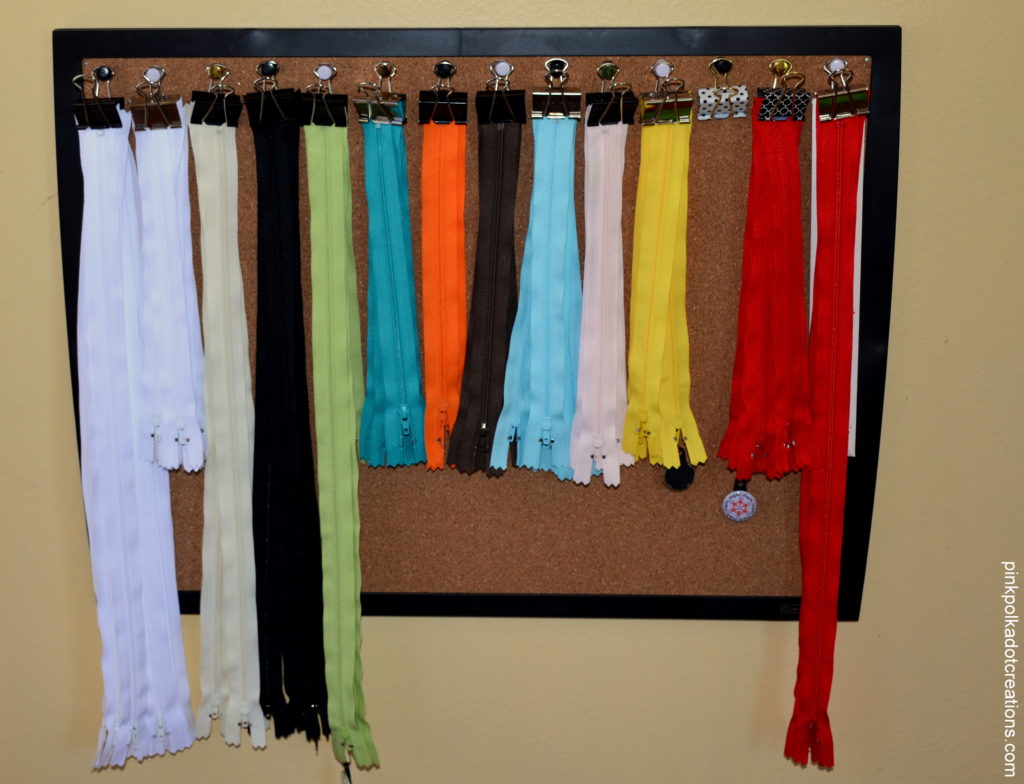 Here is another great sewing room idea!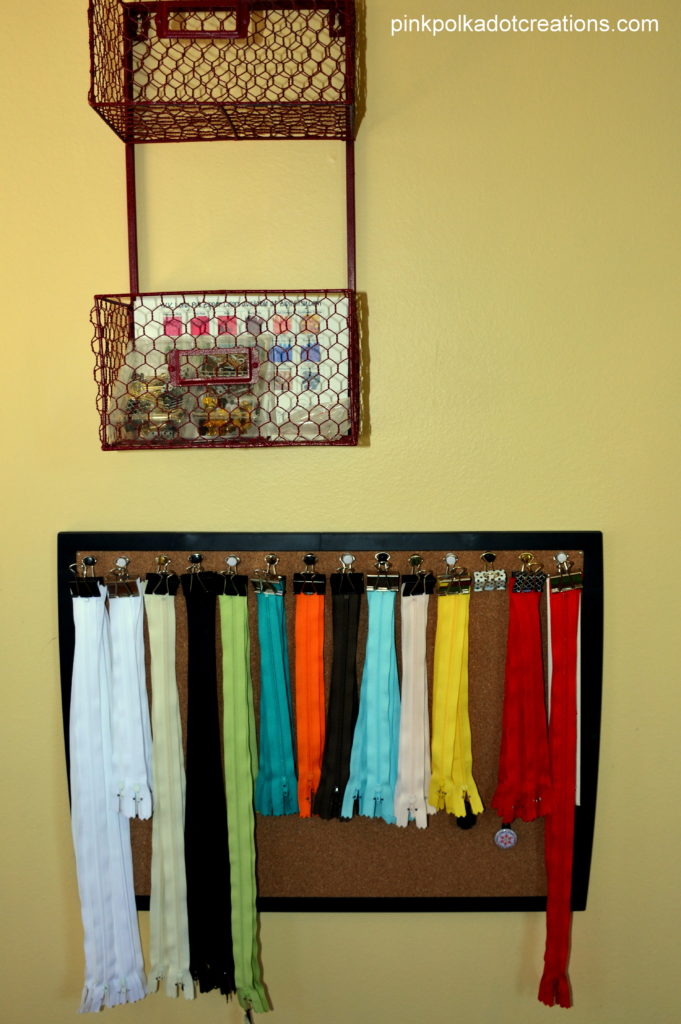 If you use a lot of zippers like I do, this little trick is a wonderful way to organize your zippers. With just a quick glance, you can see what color and what size of zippers you have!
This is a very inexpensive cork bulletin board,some push pins and metal clamps!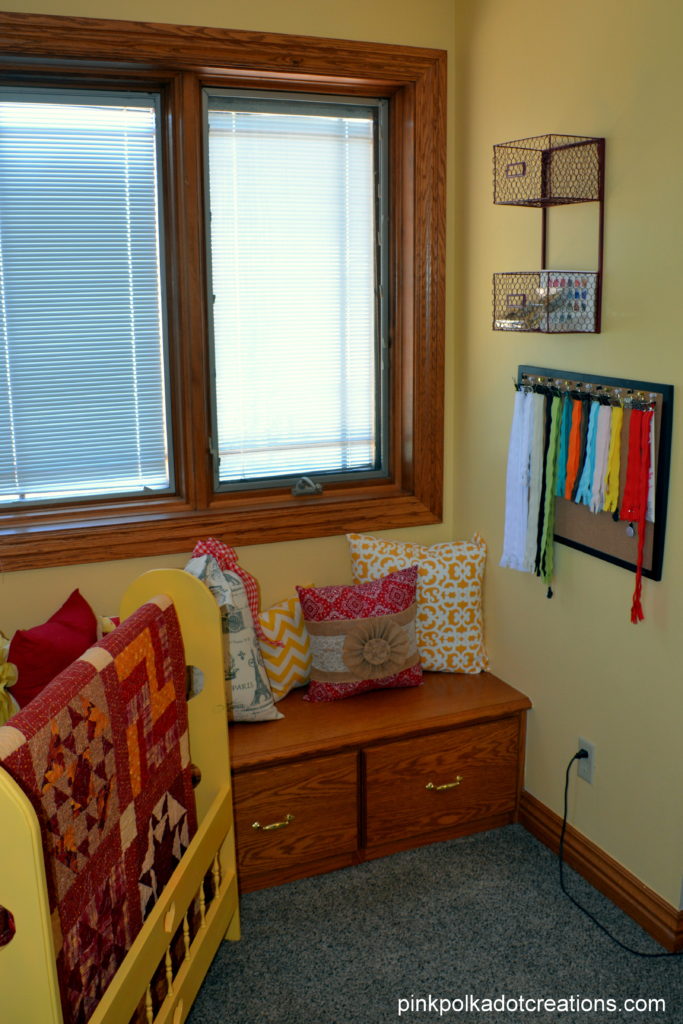 Look how fun it looks hanging on the wall! I think it is a fun decor item!
That is my sewing room organization. I will put the bins with the pre-cuts in the cubbies on the other side of my sewing room. Now, I am almost ready to get back to sewing and not organizing…but I love how it looks and how I can now see exactly what I have!
So you have any sewing room organization ideas…I would love to hear about them!
Thanks for Visiting!