Vintage Flea Market Finds!
My son, his girlfriend and I went antiquing last weekend.
These are my Vintage Flea Market Finds!
We went to the "The Fixed Up Flea Market" in Lehi, UT.
This flea market was in conjunction with Lehi Round-up Days and they had some really fun vendors and merchandise!
Look at the great antiques that I found…a bird cage, step stool, rolling pin, potato masher and a wonderful ladder!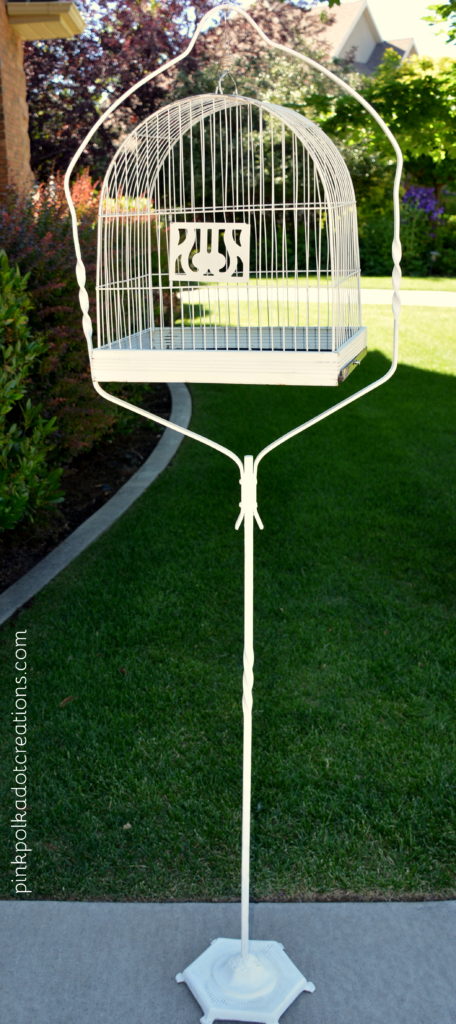 The minute I saw this birdcage, I knew exactly what I wanted to do with it!
Can you guess?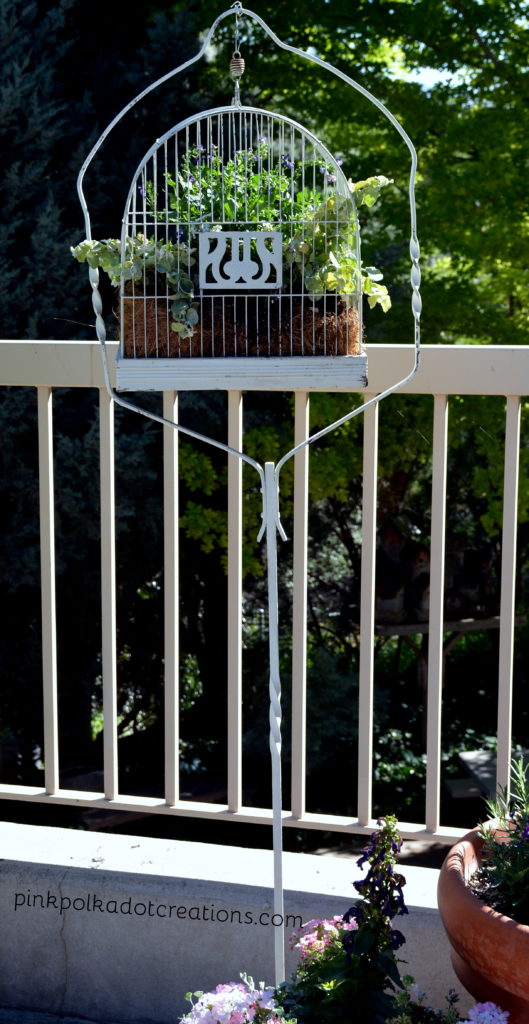 If you guessed a planter, you were right! I simply drilled holes in the bottom, added some coco grass and potting soil and planted it up!!
Don't you love the transformation?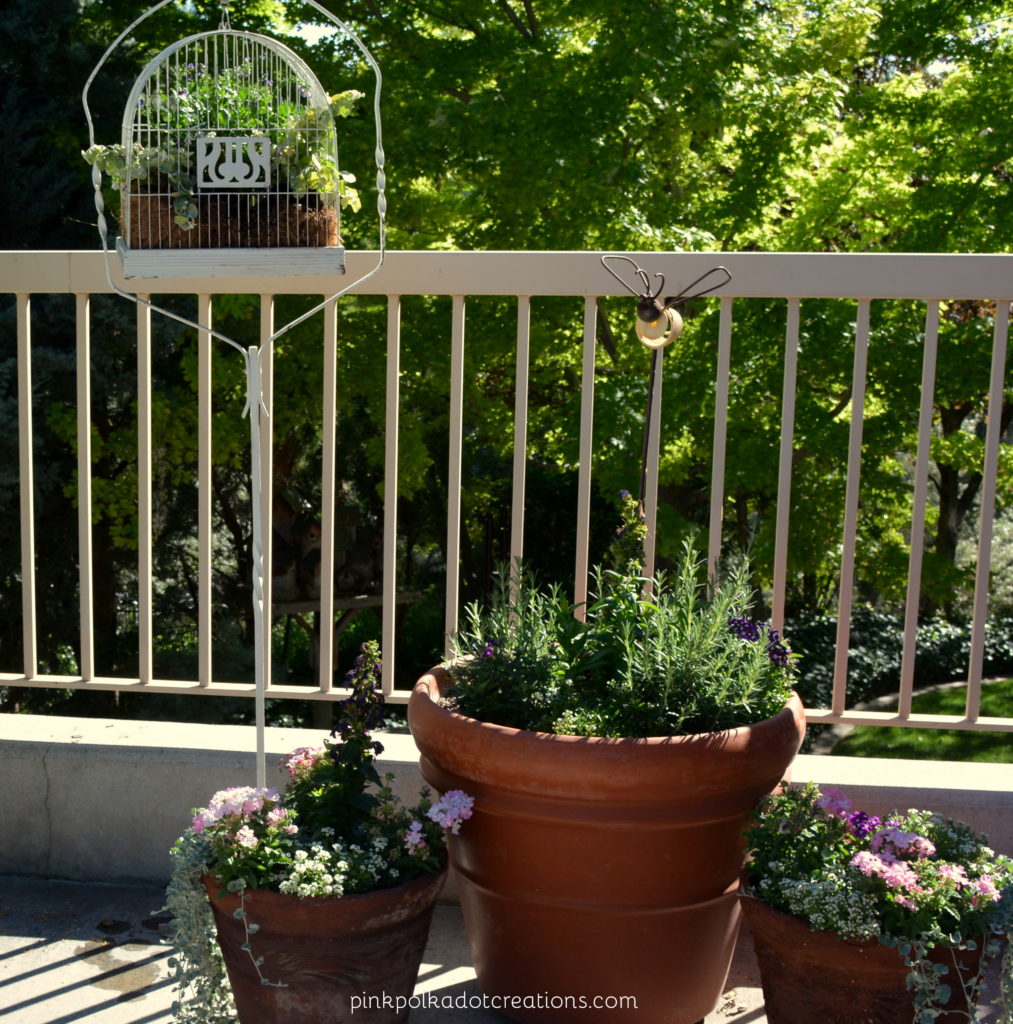 It looks great next to my big planters on the driveway!
I hope the "spillers" will spill out of the birdcage and drape down!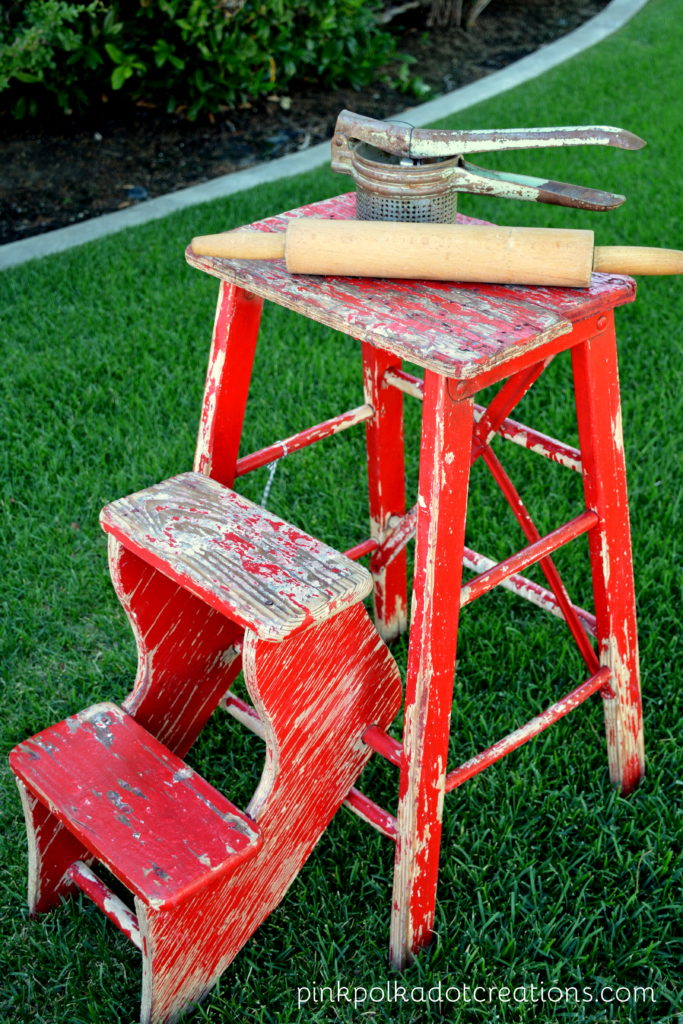 Next, I found this darling step stool.
The bottom two steps flip up when not in use. Do any of you remember these?
I was hoping to be able to really use this in front of our drinking fountain in the house. But, I decided that it was not quite sturdy enough so what do you think this is going to be used for?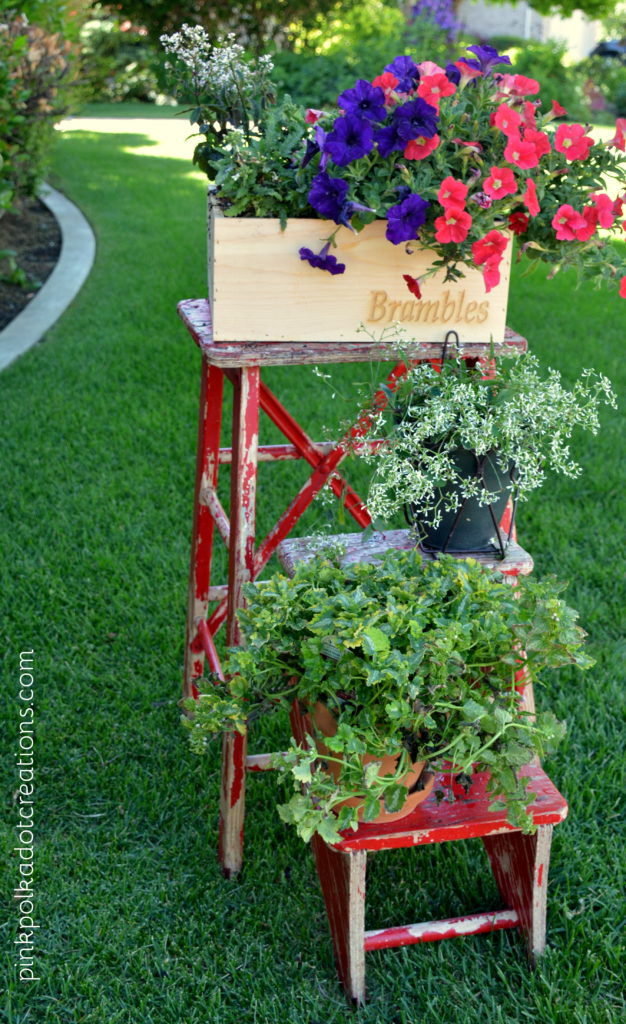 If you guessed a plant stand…You are right!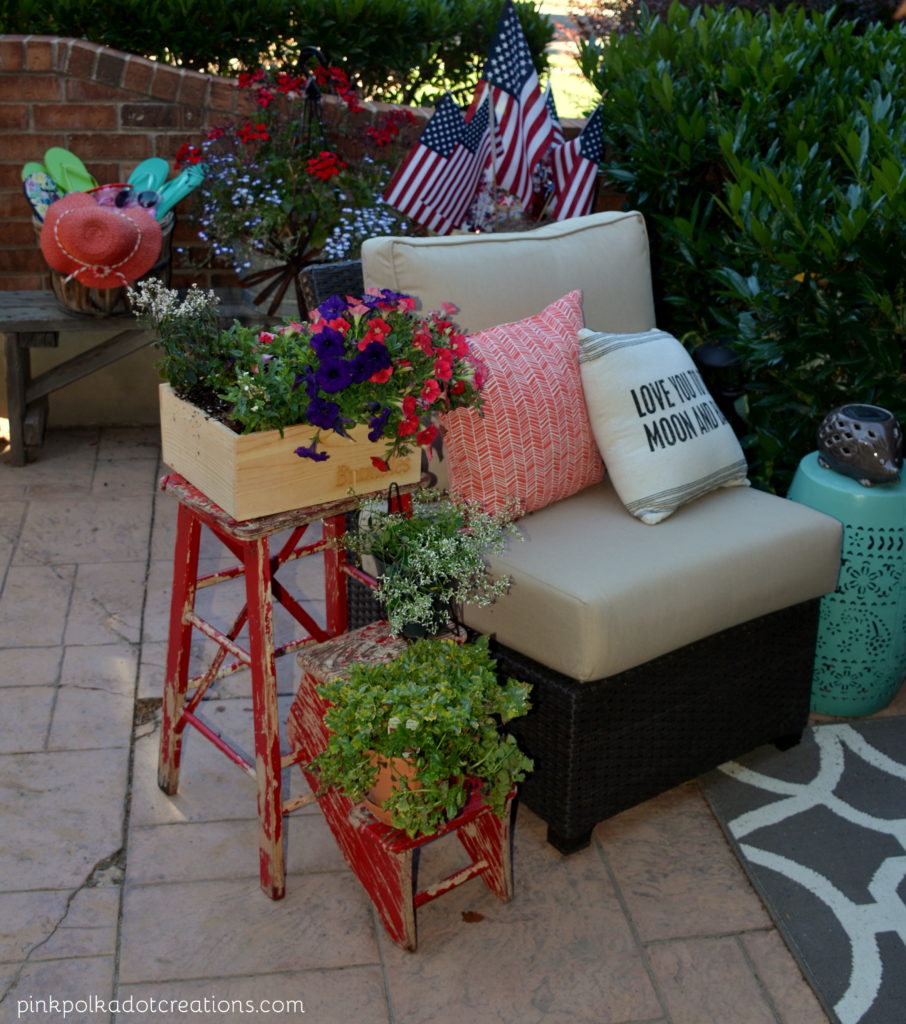 This looks great out in the front courtyard next to the outdoor furniture!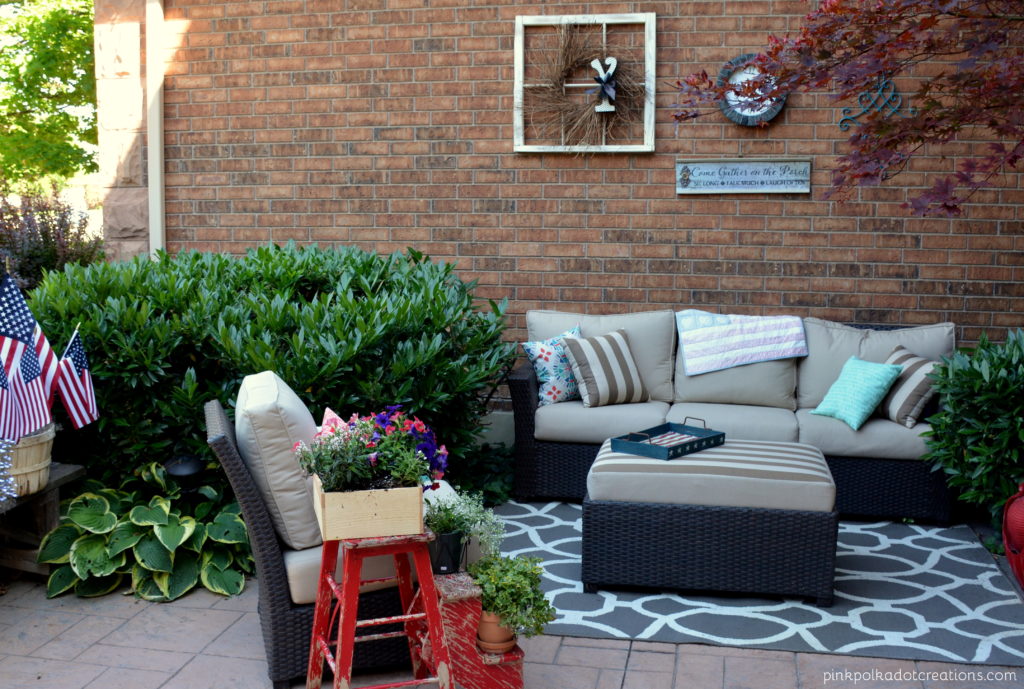 I really have quite a garden out here now, but I figured that is what makes it so inviting!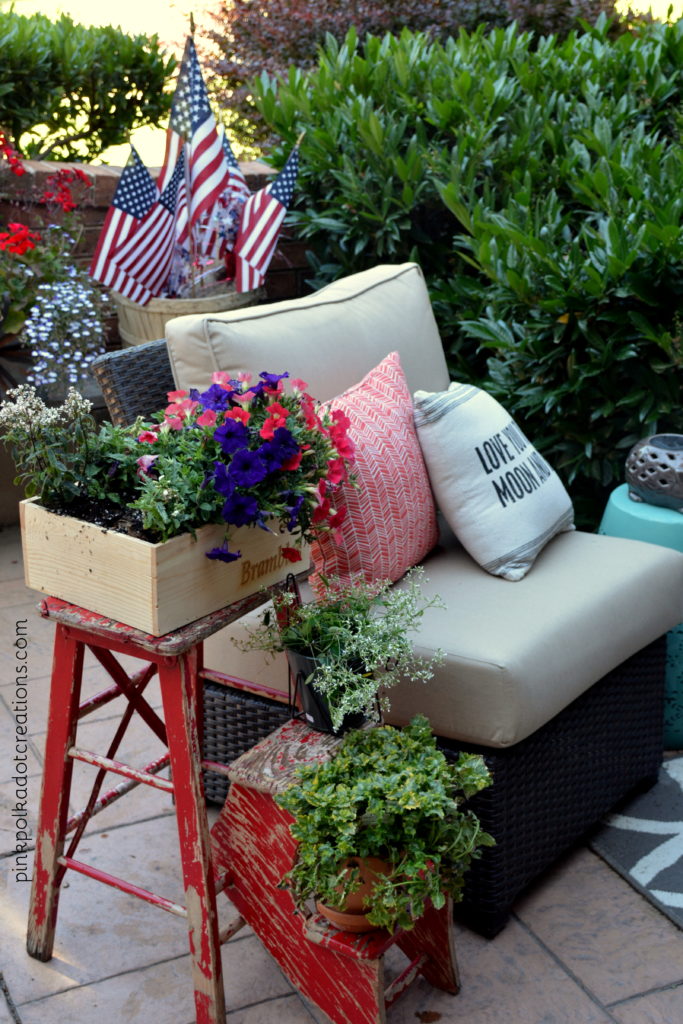 This might be one of my favorite vintage finds! I absolutely love the chippy red color and how fun this step stool is!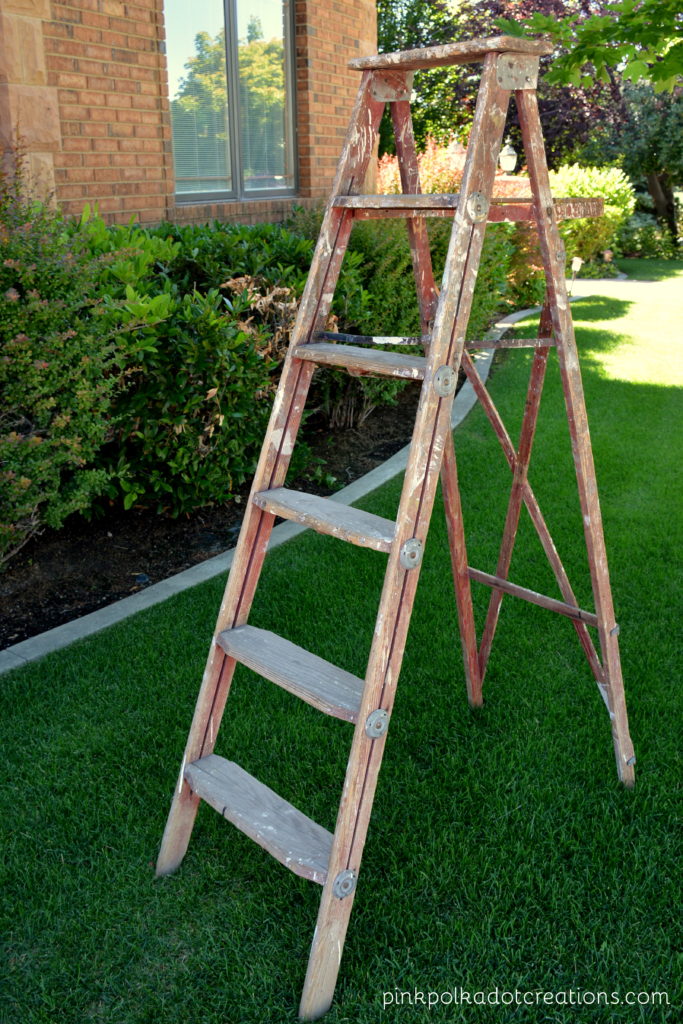 Vintage ladders are hard for me to resist! I have an idea for this ladder, but it will come in another post at a later time! But I have a purpose in mind!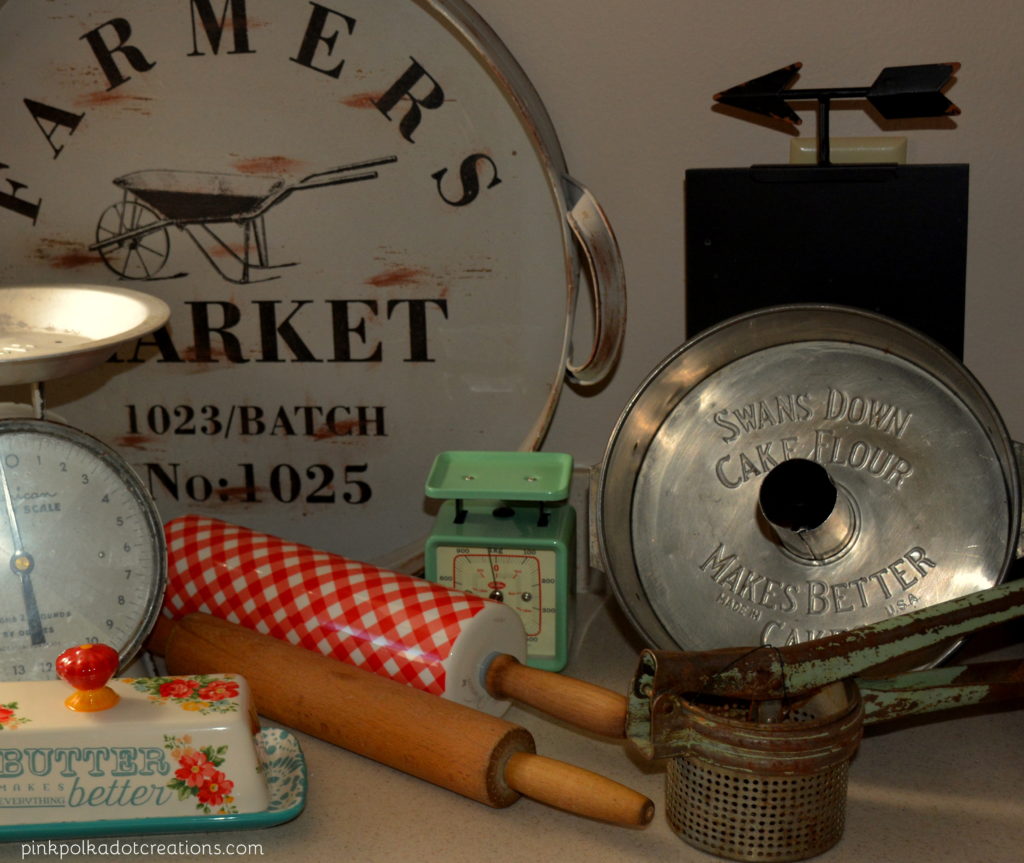 The rolling pin and potato masher look perfect in my kitchen along with my vintage scale and Swans Down Cake pan!
Those are my Vintage Flea Market Finds. Do any of you like to go to Flea Markets or yard sales? I have to be careful, because I like anything antique! :)
Lastly, check out some of my other flea market finds here.
Thanks for Visiting…Have a wonderful day!