Today I thought that it would just be fun to share a Thanksgiving Ideas Roundup with you!
(Image from The Graphics Fairy)
As you are making your holiday preparations, it might be fun to incorporate one or two of these idea! Some of these ideas are mine and some I found on Pinterest, just click on the link below each picture for the full post of instructions, ideas, and tutorials!

This first Thanksgiving idea is from passionatepennypincher.com. I love the idea of using popcorn for a fun candle arrangement! It is so simple yet so classic! Of course you could change this idea up for any holiday or occasion. You could use beans, candy, pasta, fruit or any other fun item to fill the bottom of your vase!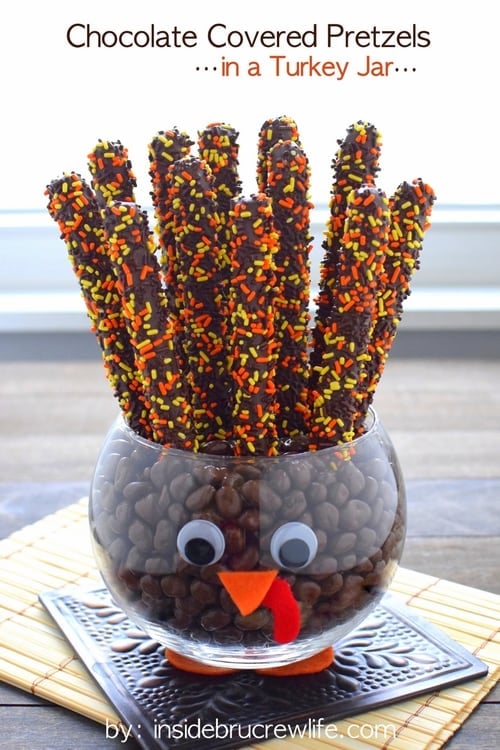 I
I love this fun turkey idea from insidebrucrewlife.com. This is perfect for those of you that will be having kids at your Thanksgiving table…kids of all ages would enjoy this fun treat!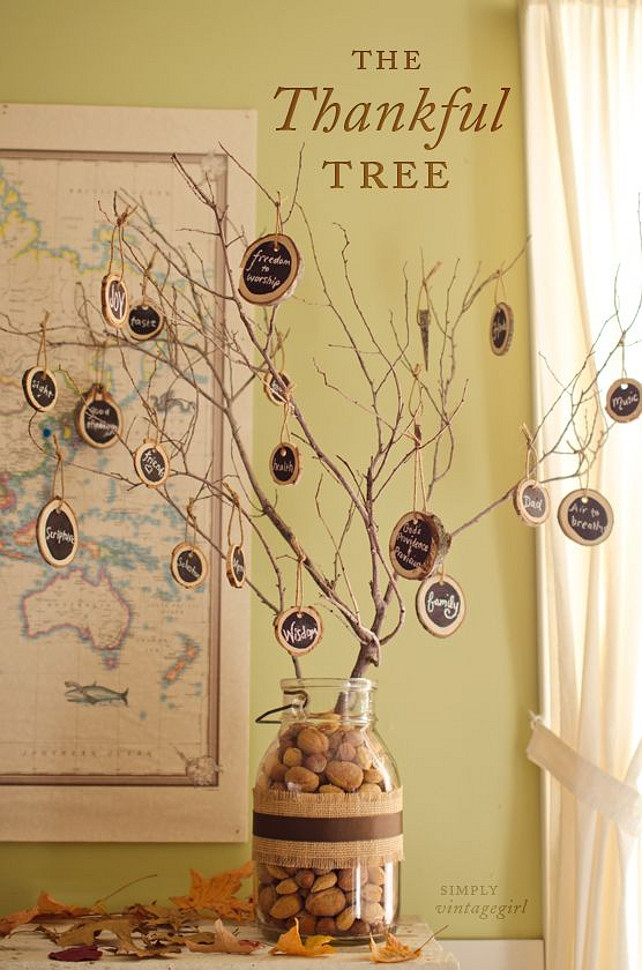 I love this idea of doing a Thankful tree! Look at how fun this is and you could use a lot of different mediums for the leaves. You could just use paper leaves and have everyone write on them. This idea comes simply vintage girl, but I found it in a round up of fun decorating ideas from homebunch.com. This post is full of decorating ideas!
Next is a roundup of place mat ideas that I did last year:
Thanksgiving Worksheet Place mats
This next idea is so cute…because I have a granddaughter whose birthday is on Thanksgiving and she loves sugar cookies, so this would be perfect for her!
Mini pumpkin sliced sugar cookies from the sweet adventures of Sugarbelle.
Here is another Thanksgiving ideas roundup of printables and games that I did:
Check out the tic tac turkey and Don't Eat Tom Game! There are also so free printable table place cards. Pink Polka Dot Creations
I love this idea for a pie crust, from EAB designs and I want to try it out for Thanksgiving! It would be beautiful with my caramel apple pie recipe!
Do you have guest coming to your house? Here are some wonderful ways to make them feel welcome!
These fun ideas come from the finishing touch. There are several ideas on this post, so check out some these, there just might be an idea or two that you can use!
I did another Thanksgiving Ideas round-up for you. I love these vintage images from Graphic Fairy! There are many ideas for Thanksgiving from games, to decorating to fun foods. Check it all out.
I love fun foods for kids and I think that these rice crispie turkeys are adorable!
These are from shugarysweets.com
This is another way to show your thankfulness by writing on pumpkins that have been painted white! What a fun idea! This is from EclectiacallyVintage.com
Last but certainly not least, I loved this post about thing you can do with oranges!
Who knew! What fun these would be for Thanksgiving or Christmas! This comes from Top Inspired.
So now you have a lot of ideas that you can draw from for your Thanksgiving festivities! I am have Thanksgiving dinner at my house this year and I am thinking a couple of these ideas would be perfect for our family gathering! I think this will be my last Thanksgiving post…I am finally ready to move on to Christmas! :)
Thanks for Visiting today…One thing that I am most grateful for…is you the readers! Thank you so much for your kind support!