Tag Archives: table centerpiece
Today I thought that it would just be fun to share a Thanksgiving Ideas Roundup with you!
(Image from The Graphics Fairy)
I have a Super Easy Table Centerpiece, just in time for your Holiday table! :)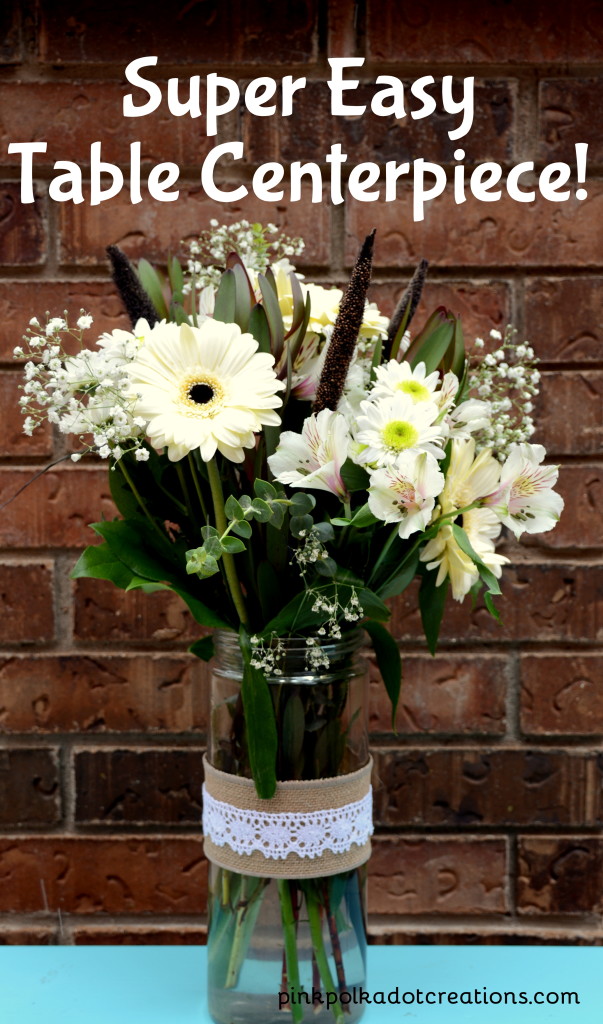 Continue reading

Here is a quick, easy, cute way to plant  Gerbera Daisies!  I got this 3-pack at Costco and all I did was paint 3 terracotta pots with black acrylic paint.  I did not paint the rim, because I did not want to paint the inside of the pots.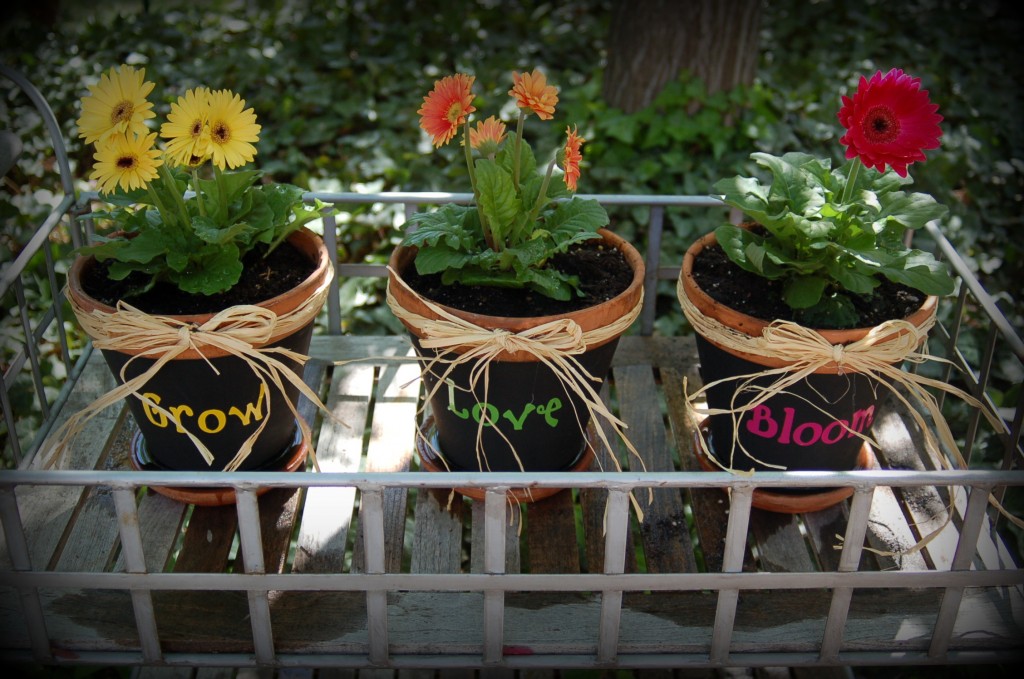 Spray paint will kill the plants if you paint inside the pot, and I am not sure what acrylic paint would do, but I did not want to take a chance!
I then just cut the three different vinyl words and applied them to the pots.  Next I tied a raffia bow around the rim.  I hot glued the back of the raffia and behind the bow so that the bow will not fall down every time the wind blows!  Plant your flowers and that is all there is to it!  I have this fun flower cart that I put them in, but they would look cute on your steps on your porch or down the middle of a table for some cute centerpieces, or grouped with a big planter pot!  If you have not gotten your Mother's Day gift, this would be a fun idea!
I love this instant touch of color on my patio!
I got almost all of my pots planted yesterday and today, I have planted 18 different pots and I will probably do one or two more!  I love pots of flowers because they add a beautiful spot of color in your yard, but the best thing about planting pots is that you do not have to weed them!