You're Da Bomb Printable Tag
Today I have a You're Da Bomb Printable Tag to go with your DIY bath bombs!
In my last post, I showed you how to make bath bombs. Click on that link to check out the "recipe".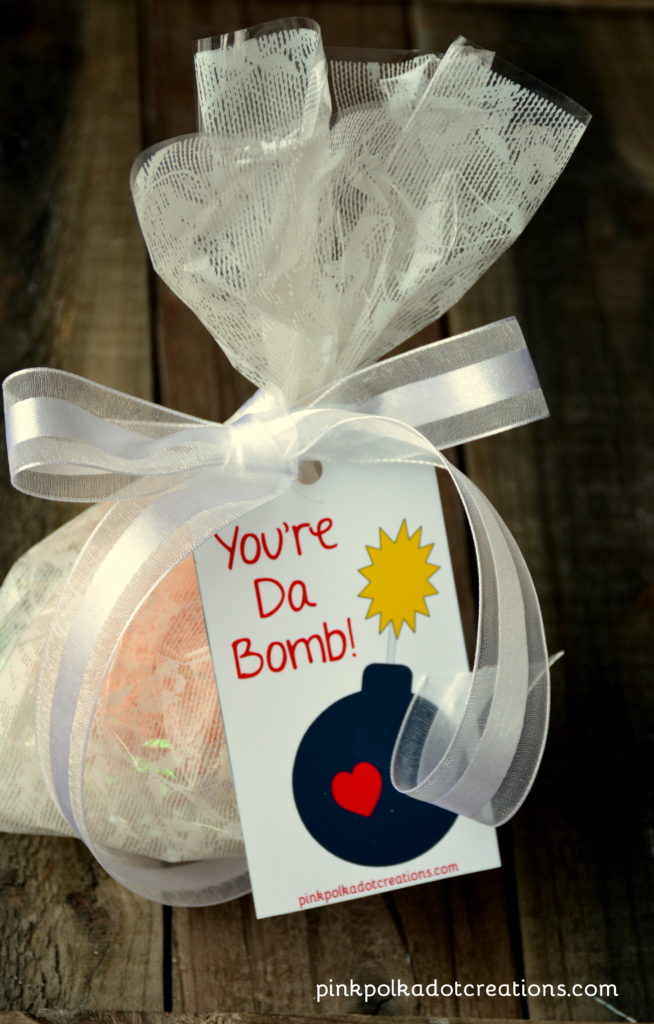 This tag is perfect for Valentines Day, Birthdays, Just Because, or Thank You gifts! You could also use this for a fun visiting teaching handout.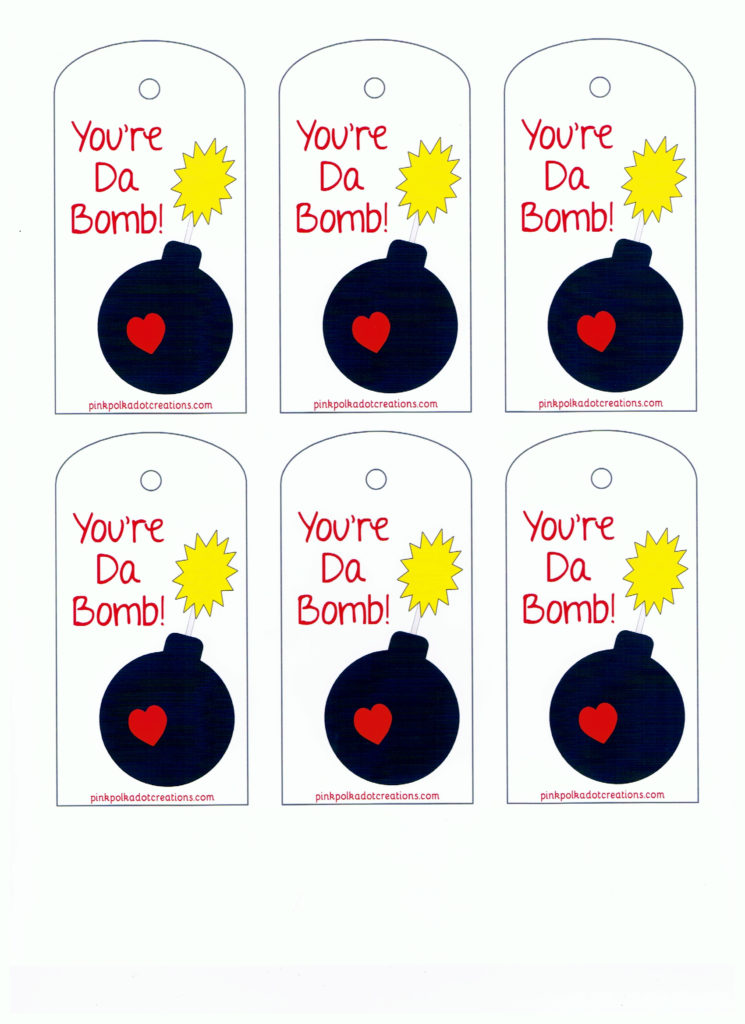 This is the You're Da Bomb Printable Tag.
I formatted this to fit an 8.5 x 11 page. You can just print your own, cut them out and punch out the hole! These are great printed on photo paper, but you could also print them on card stock weight paper.
To print this as a jpeg, right click over the image. Go to "save image as". Then save in a folder. You can print from there or send it out to your favorite photo processing center. For those of you that would like the PDF download, just click on the link below: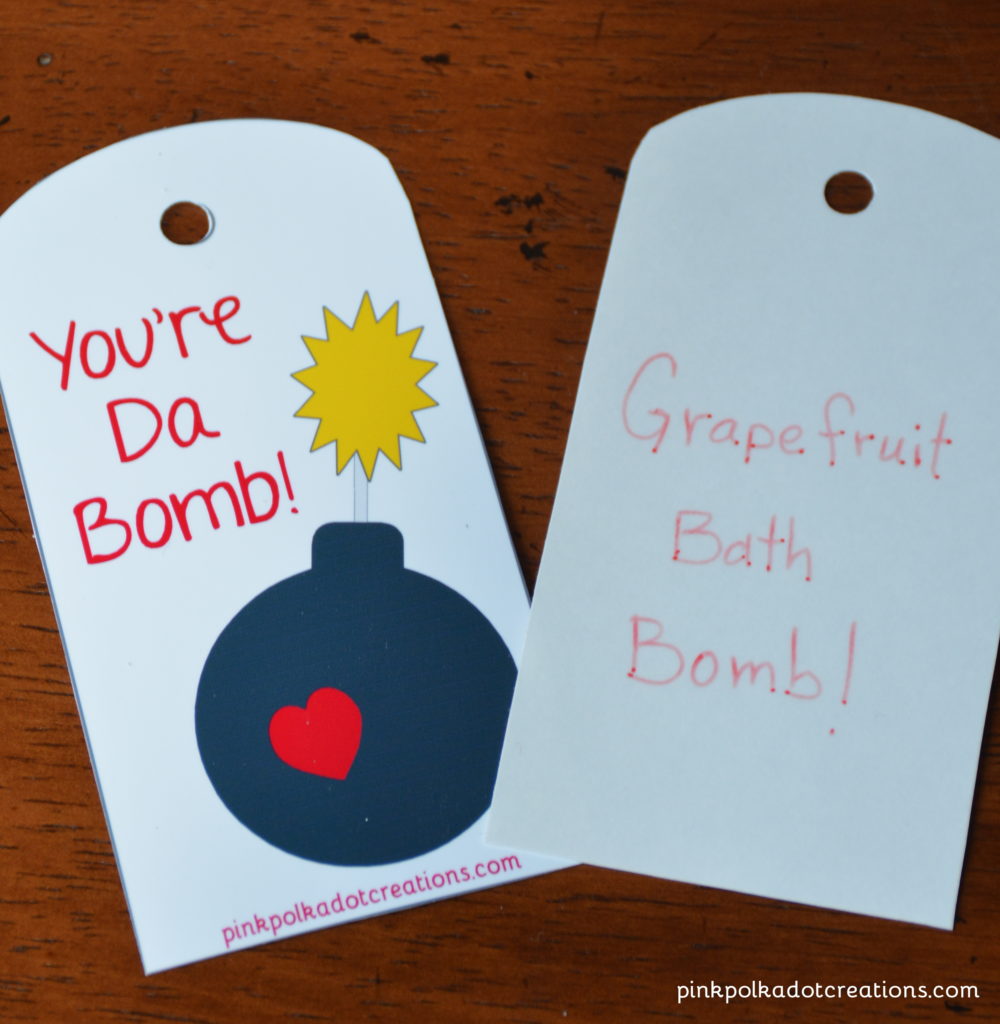 I made several different "scents" of bath bombs. So therefore, I wrote on the back of the tags what the scent is. You could also write any directions on the back. But I think most people know how to use a bath bomb! :)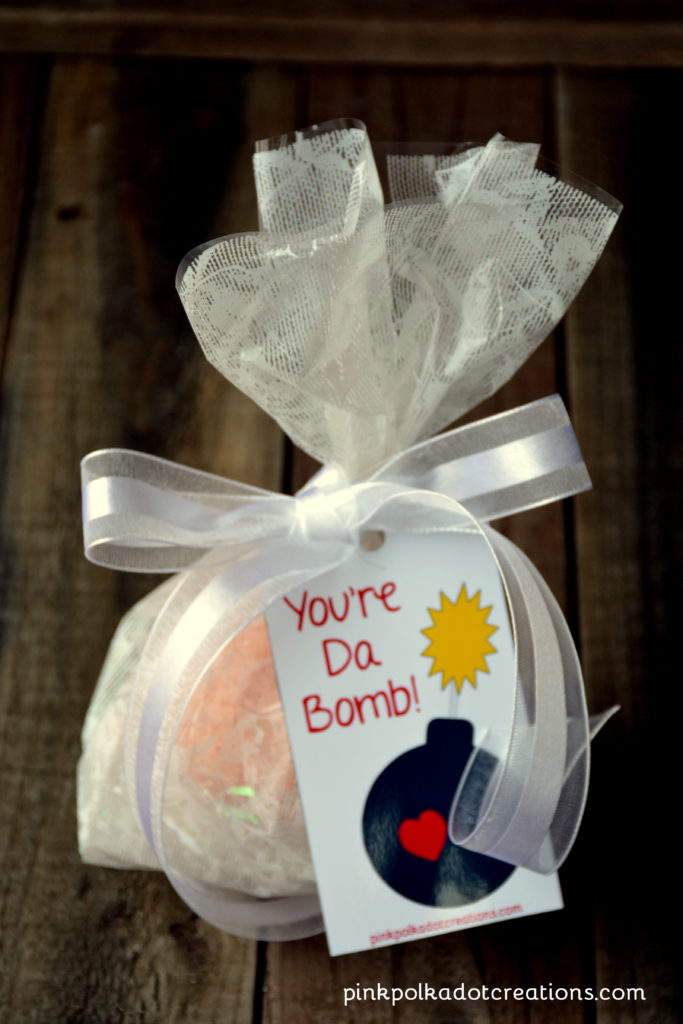 So that is the You're Da Bomb Printable Tag. Do you know someone that would love to receive a bath bomb? I don't know too many people that wouldn't love to receive a bath bomb. So what are you waiting for? Get your stuff together and make some of these wonderful, fizzy, little bombs of relaxation!
To make a fun gift, all you need is a bath bomb, a cellophane bag, some ribbon and this You're Da Bomb Printable Tag.
Now you're ready to make someone very Happy! :)
Thanks for Visiting Today…Hope you have a Great Weekend!