I found this darling quilt panel a couple of months ago when we were in St. George, Utah. I fell in love with the "glamper" fabric and knew right away that I wanted to make a "Glamper Quilt" for summer picnics, afternoons at the park and to take to the ballgames!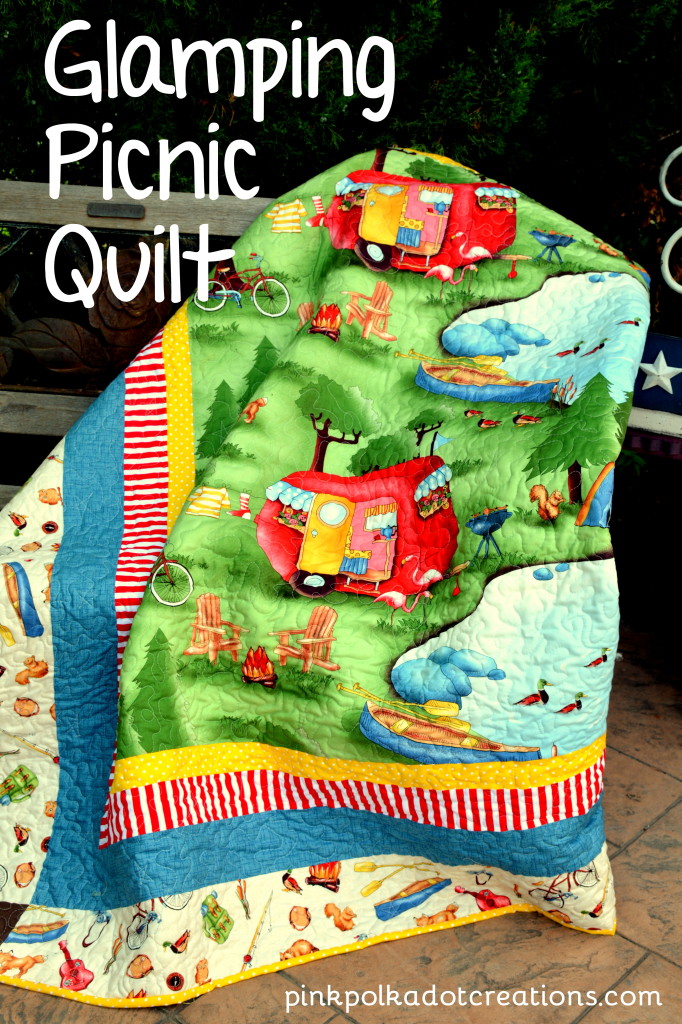 For those of you that do not know what glamping is:
Top Definition. glamping. Shorthand for glamorous camping; luxury camping … In the magazine "Mary Jane's Farm" there are always ads and ideas for glampers and for glamping! I would love to have a glamper…but not to go camping… I just want it for a playhouse! :) But that is a little ridiculous, so I will just dream about it while I am relaxing on my glamper quilt!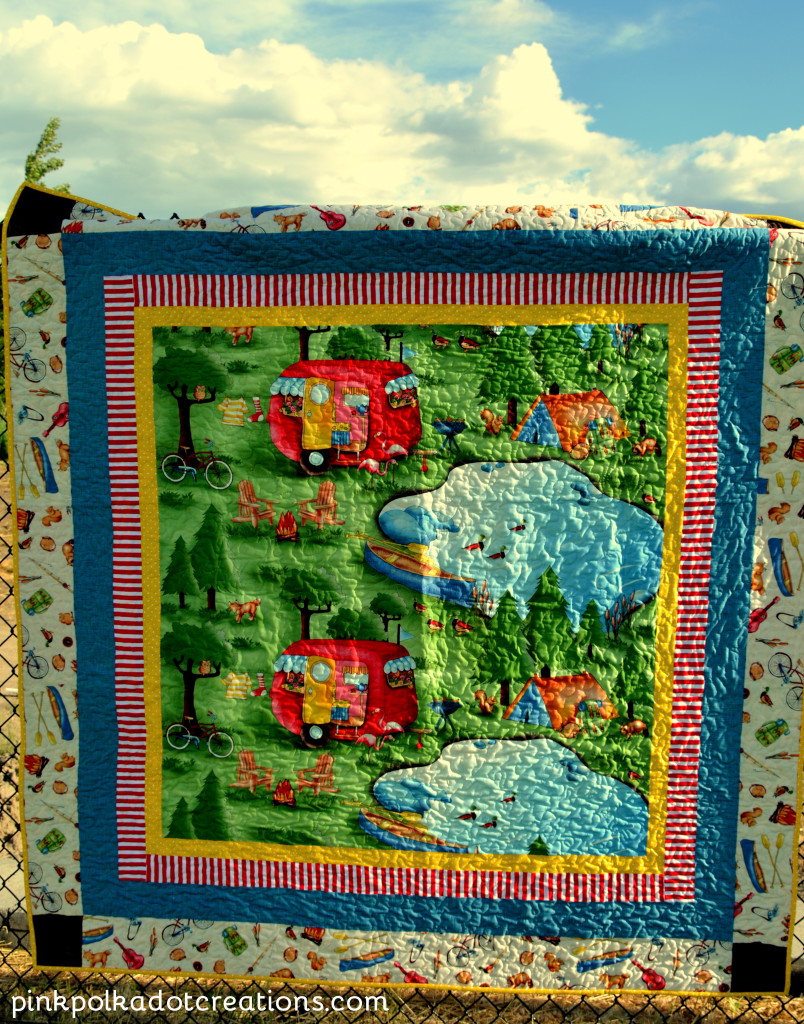 Here is a full view of the quilt. I simply added 4 different borders and some brown corners to make it a larger quilt. Look at those big, fluffy clouds above this quilt…it is a perfect day to be using this quilt outside!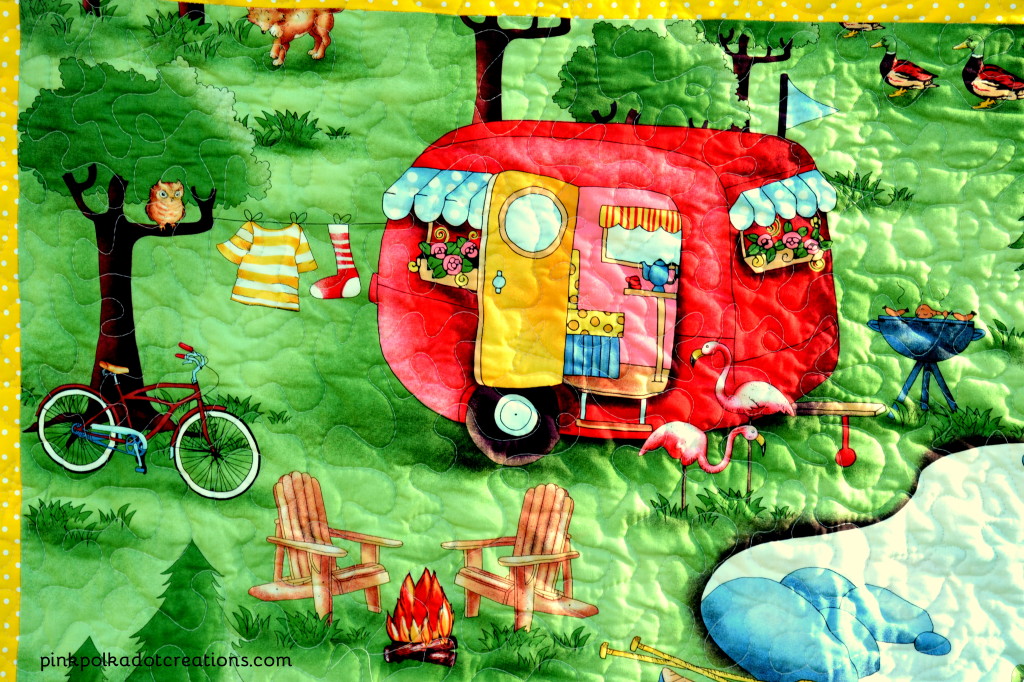 Here is a close-up of the cute little "glamper"! What fun it would be!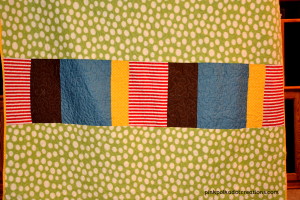 I put a green polka dot fleece on the back, and because I made it a bigger quilt (75 x 75) I had to sew a middle piece into the back to make it big enough. I think that it is darling with this fun border across the middle! I used the bright yellow polka dot for the binding and I think it is the perfect finish for this glamper quilt! I did an all over stipple with a few stars thrown in the quilting. This is a fun quilt that can be used over and over again. It is machine washable and the quilting makes it very durable! I am sure that this quilt will get a lot of use!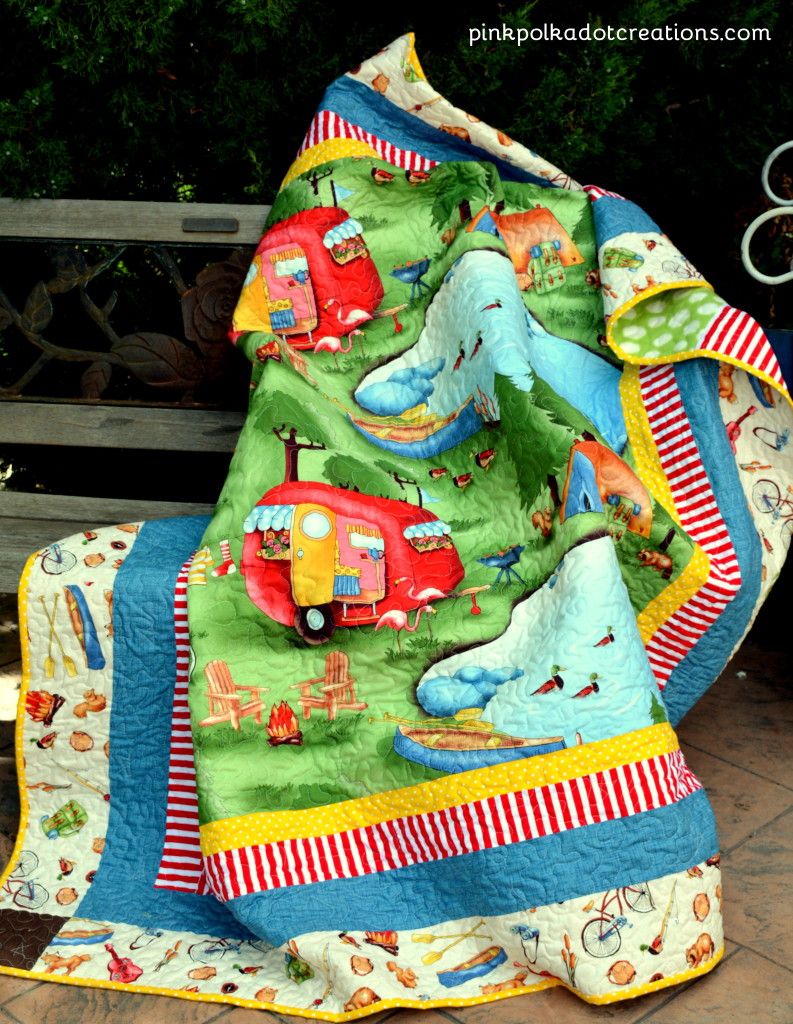 Now I am ready for some summer picnics, ballgames, and afternoons at the park…with my basket in tow and this fun glamper quilt!
Do you have some fun "stay"cation plans for the summer? I am hoping to get in some hiking, picnics, firework nights and baseball games, just to name a few!
Hope you have a great Memorial Day Weekend! Thanks for Visiting!