I have my Vintage Christmas Quilt all done and it is so fun along side of all of my Vintage Christmas Trucks!
This was a fun quilt to make even though it had a million pieces! (That might be a slight exaggeration!) But it does have a lot of little pieces to piece together. My friend Kathy, and I went to the cabin a few weeks ago and got our quilts all cut out and we got one of the truck blocks all put together so we knew how to do it.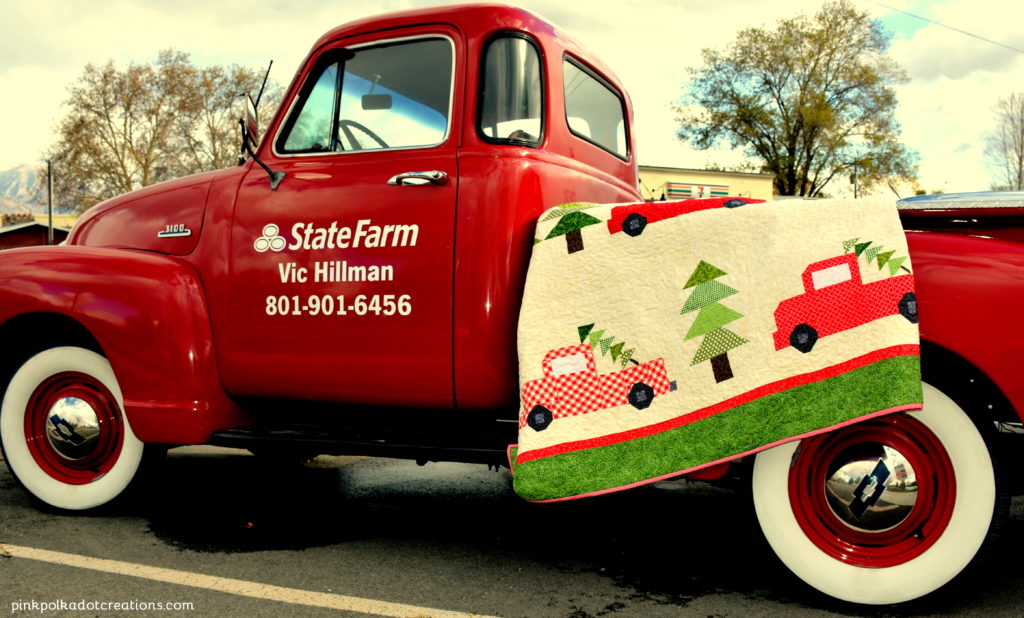 I saw this vintage truck on main street in Lehi, Utah and I knew it would be the perfect place to take pictures. So, I went inside, and asked if I could take pictures and they very graciously said that I could! Don't you just love this truck?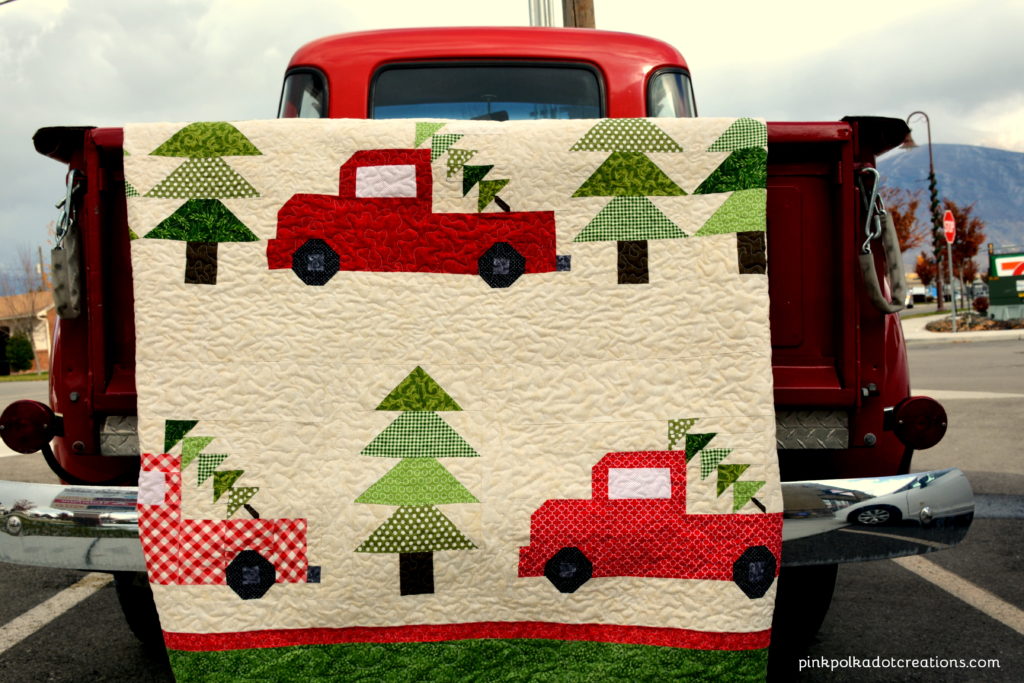 The pattern for this Vintage Christmas quilt is from Erica Made Designs. It is a great pattern and is very detailed. My friend and I were able to read the directions and put the pieces together!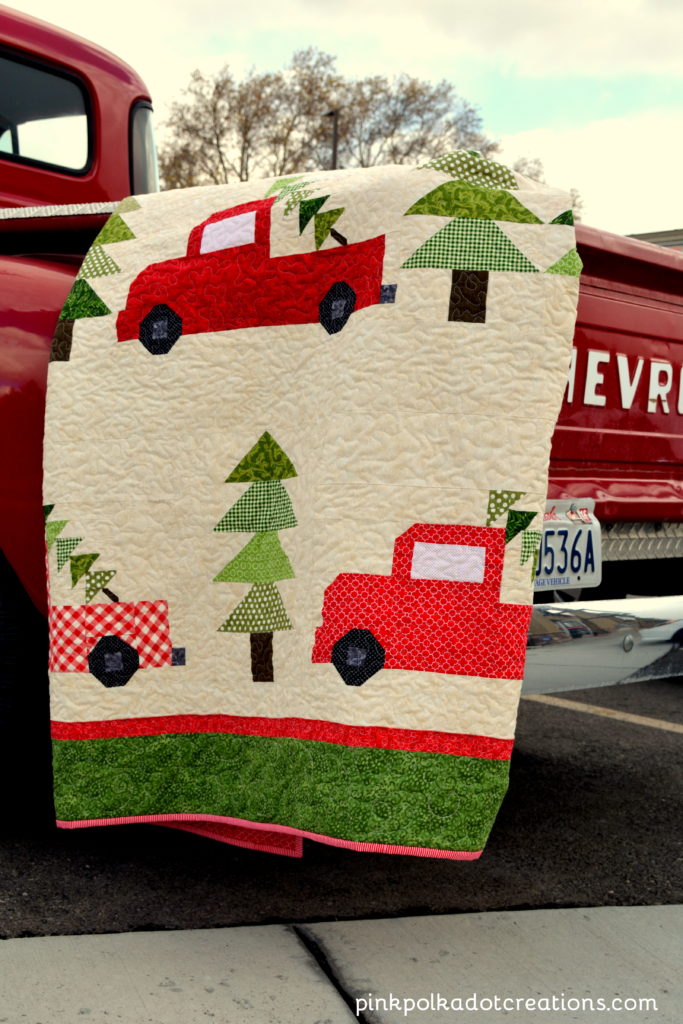 Size-wise this quilt is perfect…it is 69″ x 74″ and it is a fat quarter friendly quilt. Great for wrapping up in front of the fireplace on a cold wintery night!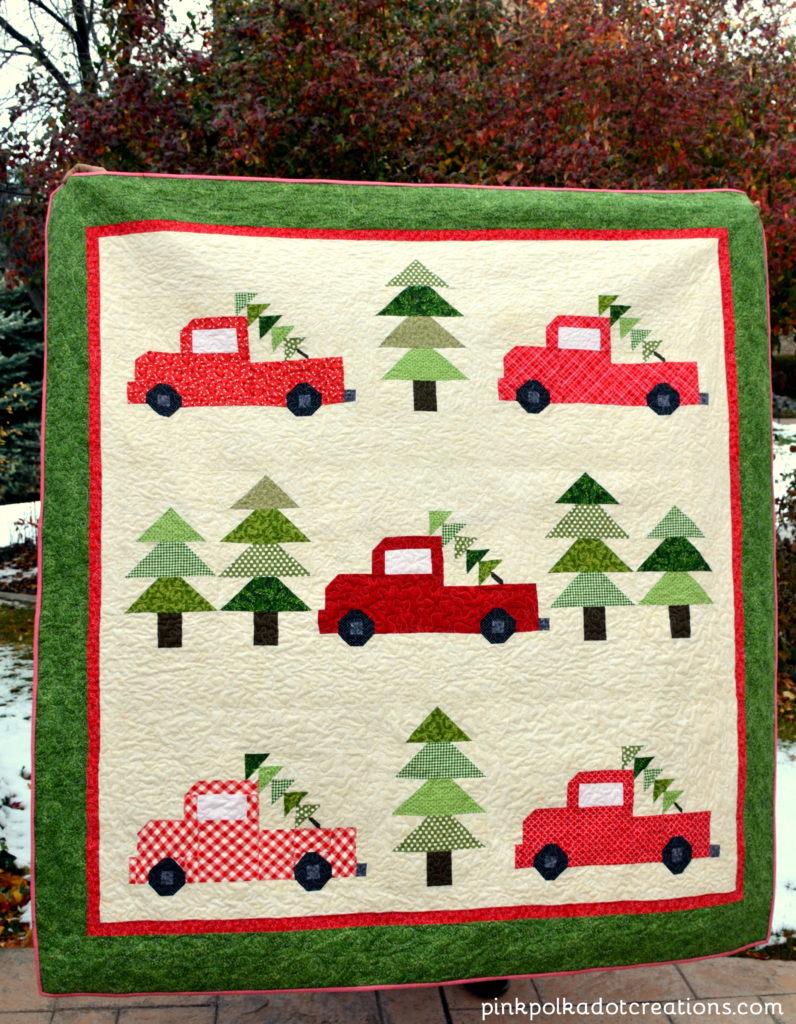 Here is the full open quilt. For some reason, this quilt just invokes fond memories for me! I learned how to drive a stick in my dad's old pick-up truck. Oh, those were the days!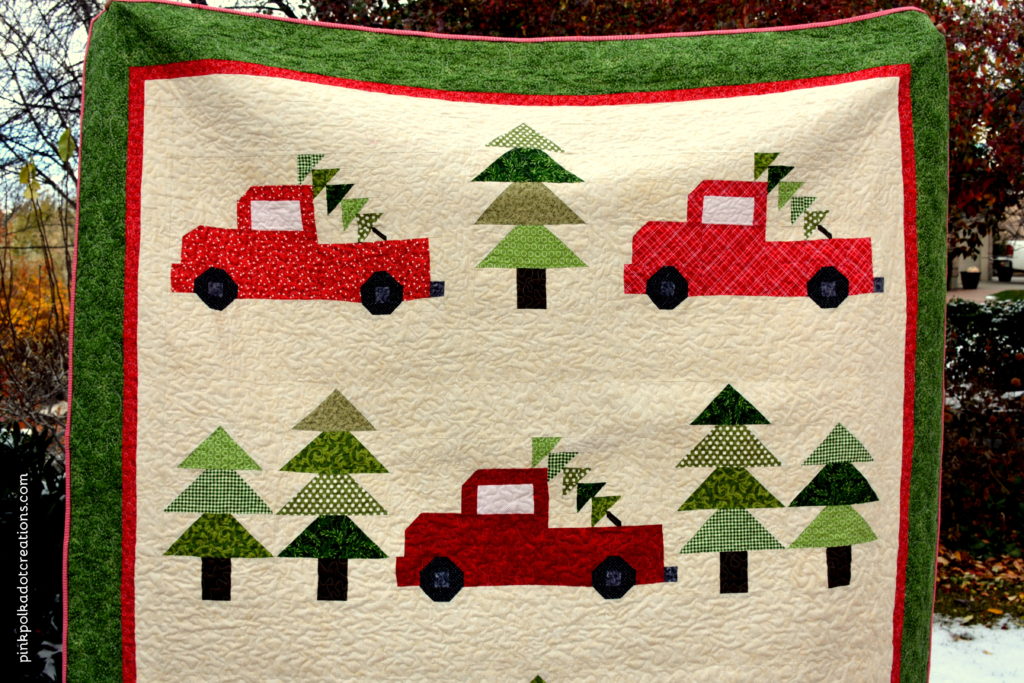 This close-up shows some of the quilting. I did an all-over stipple pattern in the middle of the quilt, with a loopy pattern on the two borders.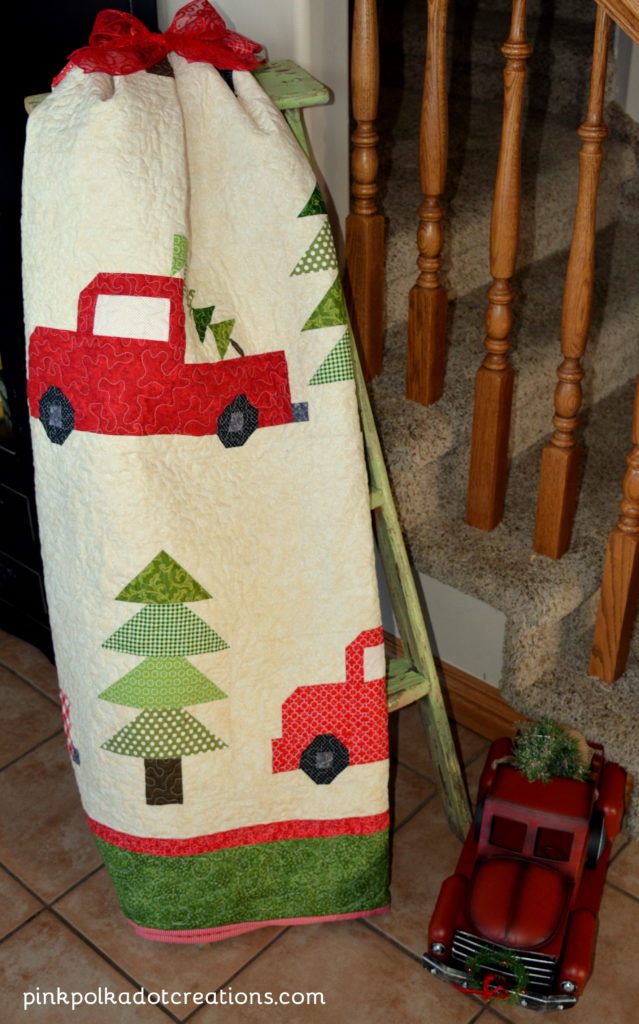 Here is the quilt in my kitchen. I put it on one of my antique ladders for display and I love it! This really makes me happy! :)
Are you getting ready for the holidays? This Vintage Christmas Quilt has made me ready, but for the nostalgic side of Christmas not the commercial.

My daughter sent me a text the other day with this cute little antique firetruck and asked if I wanted it…well…YES!!!
She found someone selling it on Facebook!
I love that she is always looking out for her mother!!! :)
Thanks for Visiting…Merry Vintage Christmas!