I do not have a Thursday's Thought this week.  Instead, I have this really cute picture!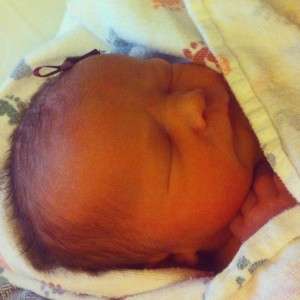 This is our newest little granddaughter!  We are so excited to have her here and to know that she and her mom are both doing good!  We were worried because there were some complications, so we are so thankful that everything turned out so well!
This is the little quilt that I made for her.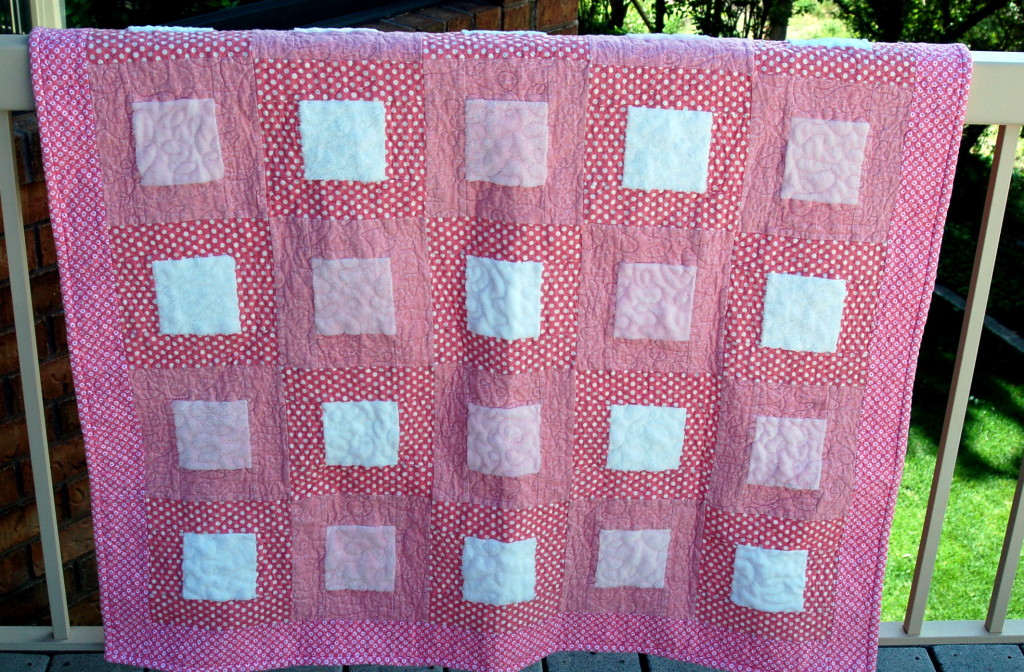 Here is a close up.  It has light pink and white minky squares with flannel borders around each of the squares.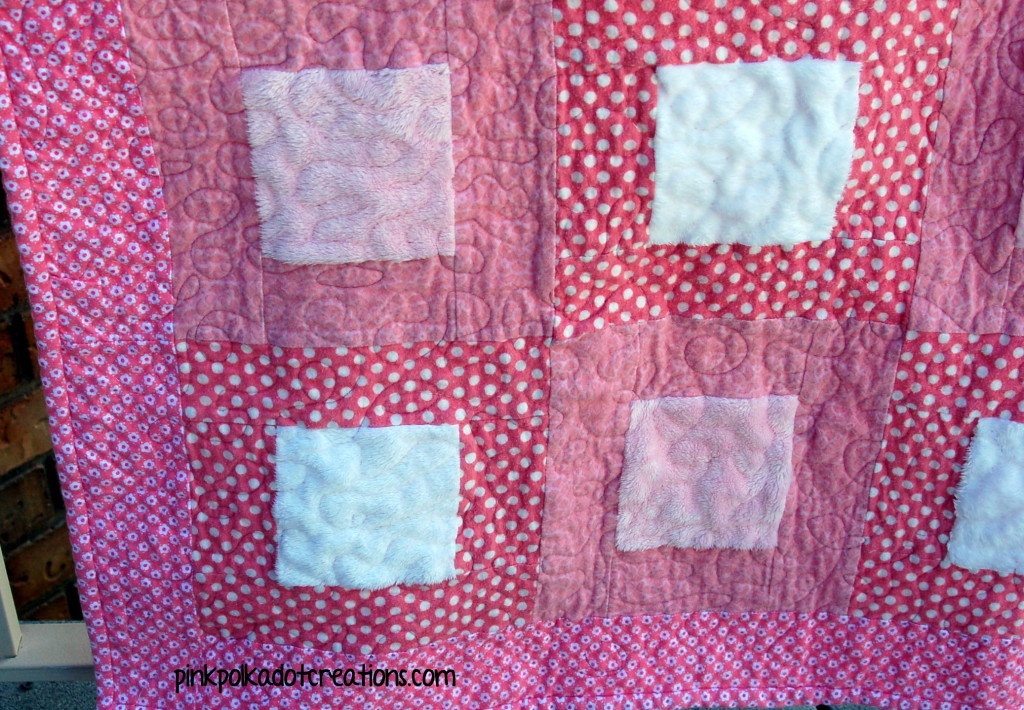 I am kind of excited about this quilt, because I was able to machine quilt it myself!  It is not perfect be any means, but I was quite excited about how it turned out.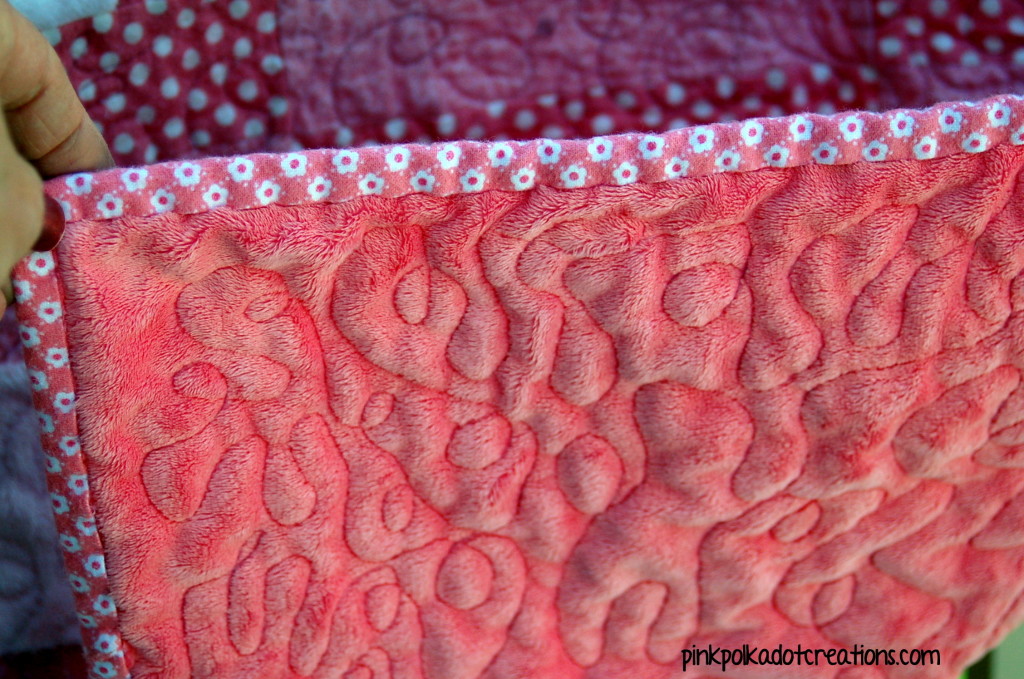 This is one of those soft, snuggle, throw on the floor, type of quilt.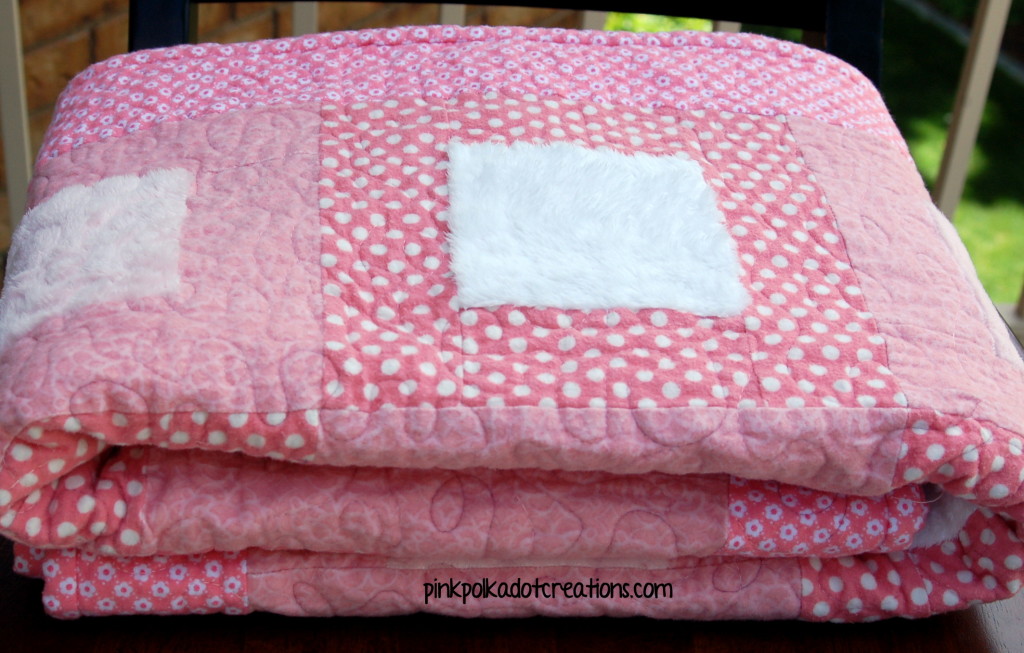 The name of this pattern is called "Baby Hugs".  I bought the pattern a few years ago at a local quilt shop.  It is a very simple quilt to put together.  It just has 4 1/2″ minky squares in the middle with 2 1/2″ flannel borders around the squares.  So easy, yet looks great!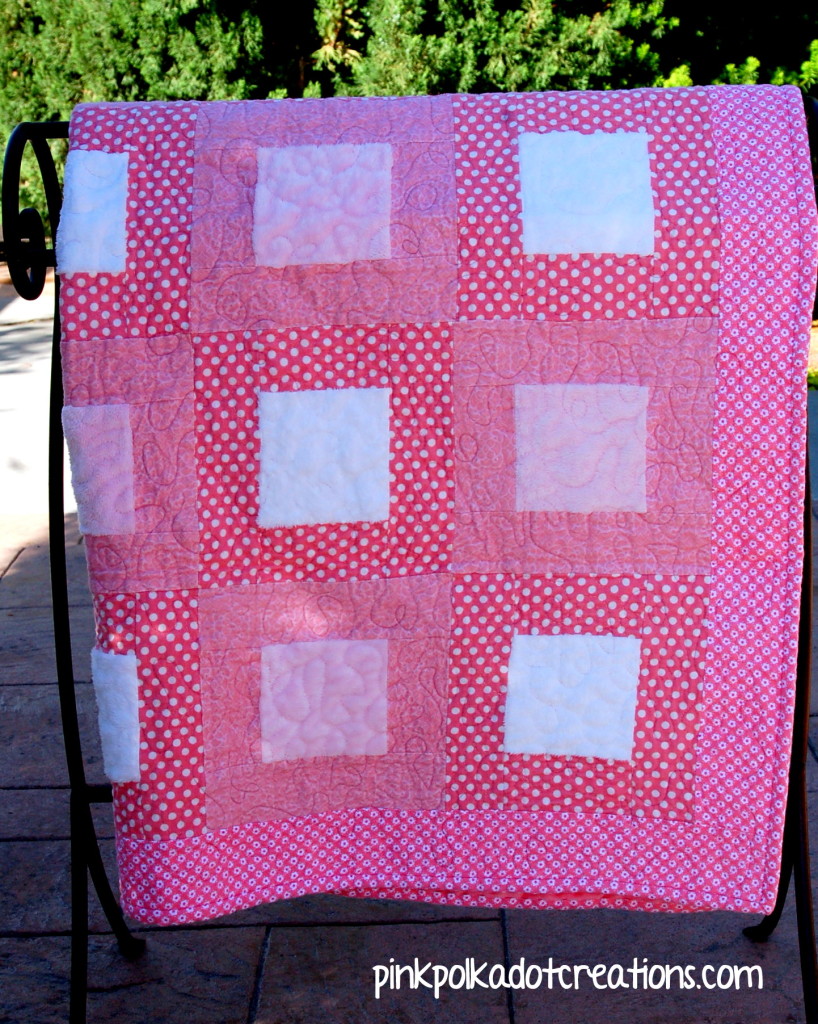 I have a couple more blankets to share with you tomorrow, it is just so fun to sew for a sweet, new little one!
We are very excited to have a baby in our family again.  We love to cuddle and hold babies in our household.  It is usually a fight over who gets to hold them first!   But of course Grandma usually wins! :)
Have a Great Thursday!  Love Ya!
Keep in touch…like on facebook or visit me on pinterest!