Work In Progress-Wool Quilt
Today I am excited to show you a work in progress that I have been working on for almost two years now!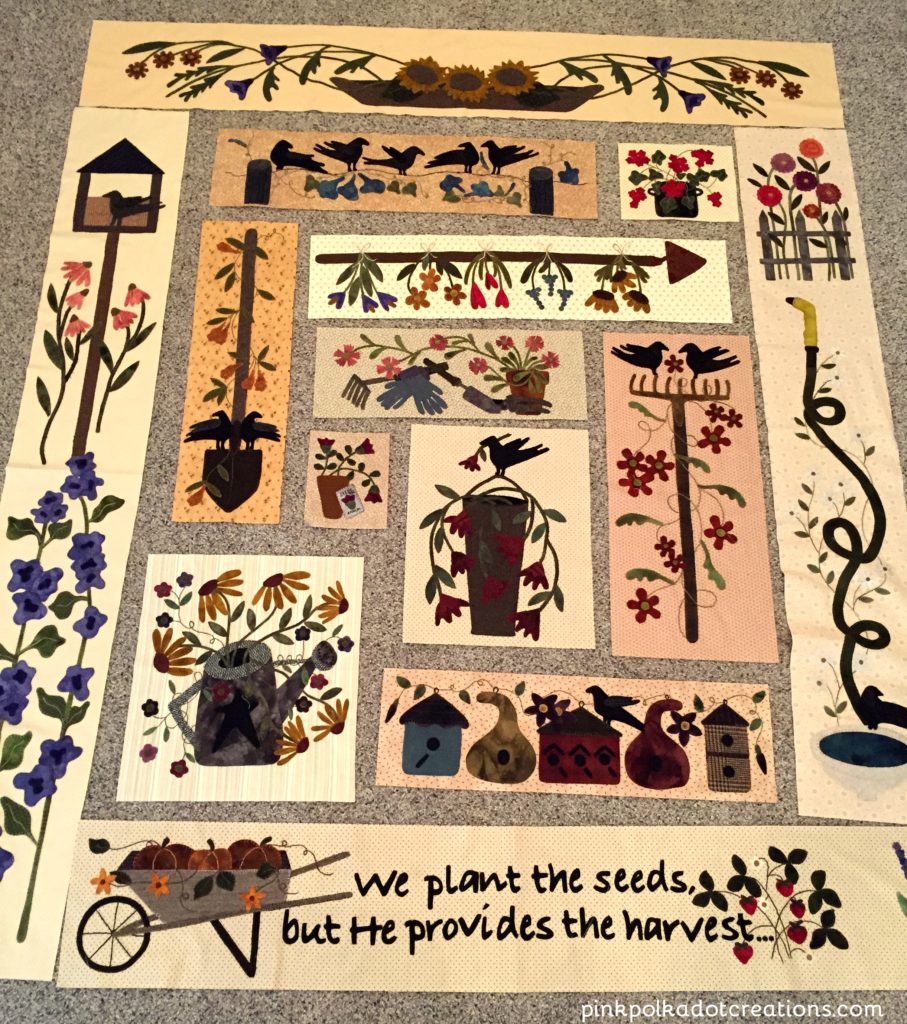 I have all of the wool applique done and now I just need to do the corners and the sashings!
This quilt was a block of the month that I found at The Christmas Goose quilt shop in Las Vegas! The pattern is from Primitive Gatherings. It is called A Primitive Garden.
I have never done any wool applique and so to start with a big quilt was a little bit crazy! But I kept telling myself that it was one block a month! It took me a little longer to finish than the number of months that they sent the kits to me! But I finally got all of the blocks completed.
I thought that I could now simply put it all together, but little did I realize that all of the sashings are pieced blocks!
There are 22 of the corner stars. It takes 18 seams to sew these blocks and then you have to trim them to size! After those were done, I made 220 quarter square units. And again, they need to be trimmed and squared up!
I could have just cut 2 1/2 inch squares for the sashings, but I figured if I had put this much time into my quilt, I was not going to take shortcuts now!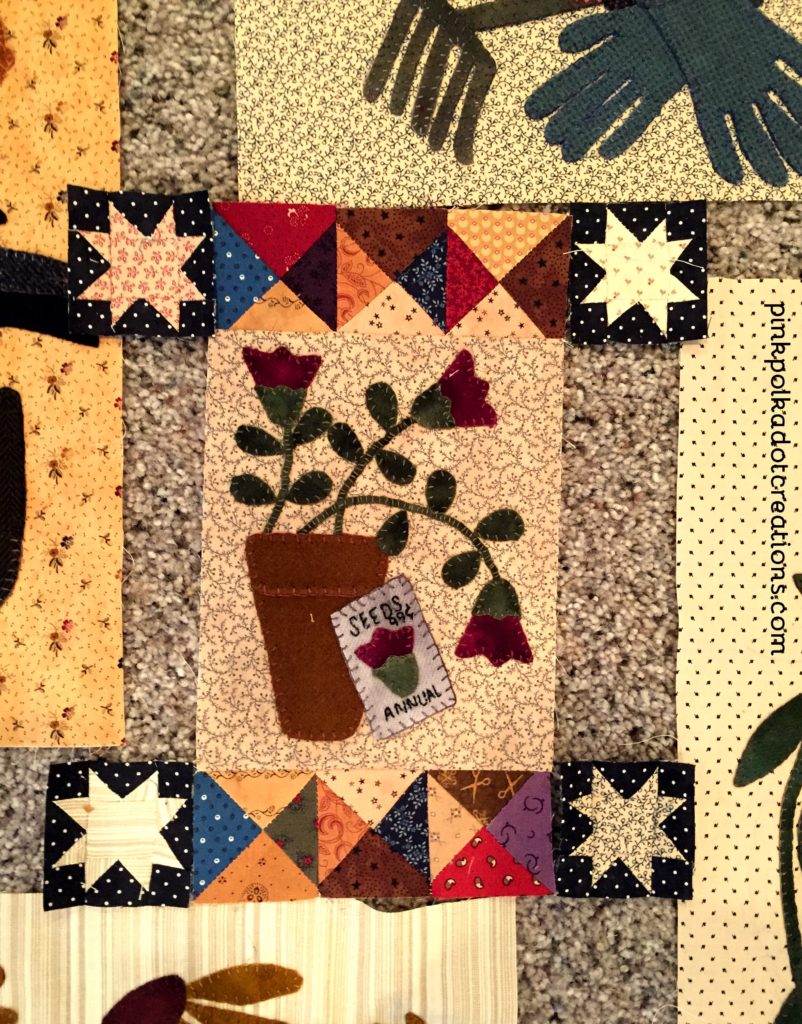 Here is a close-up of some of the sashings and corner stars!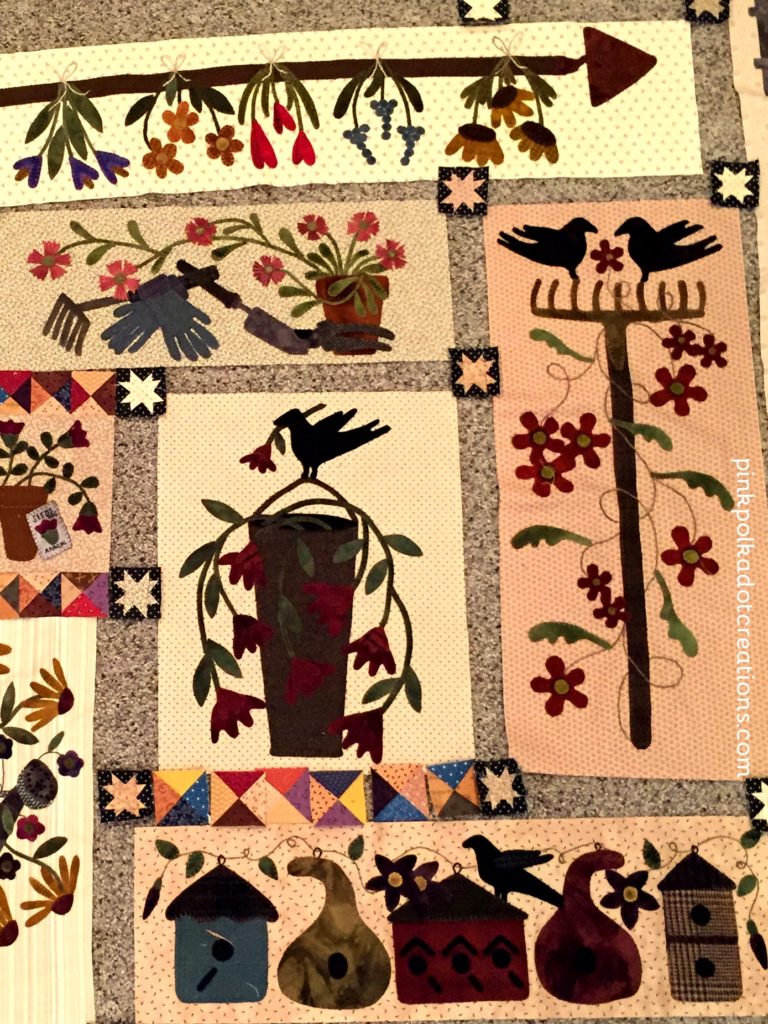 All of the wool pieces are hand appliqued on and the stems are embroidered.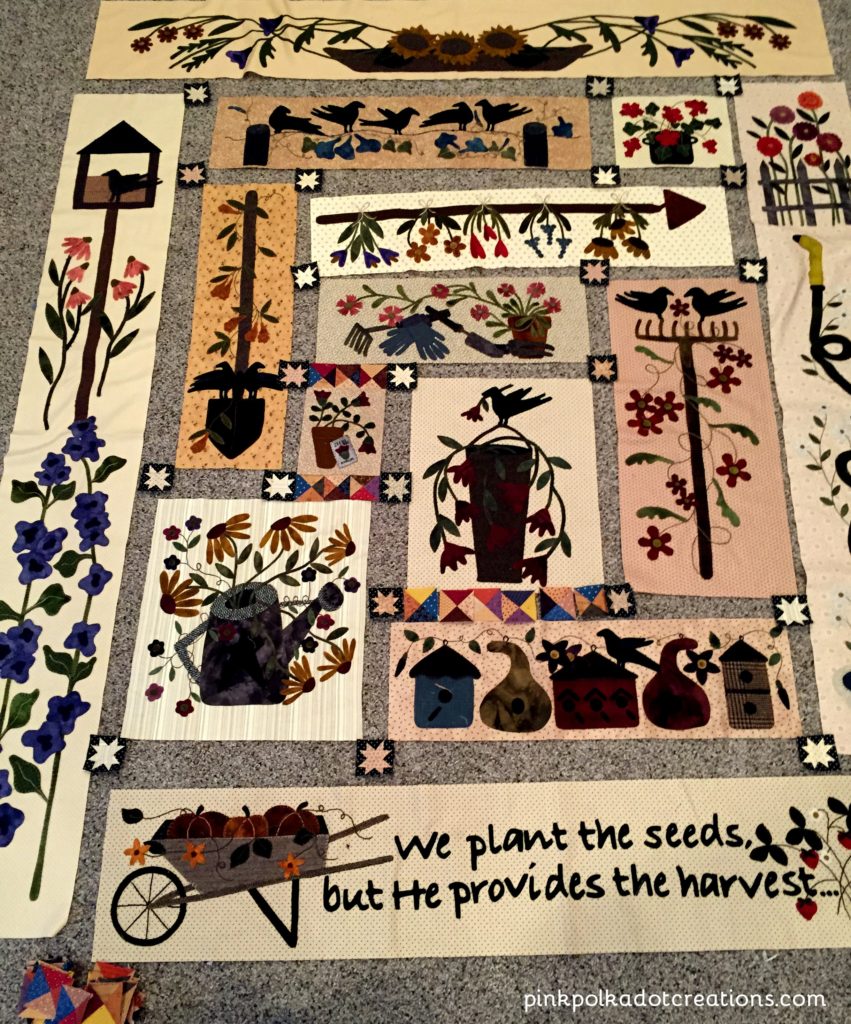 This view has all of the stars placed where they will be when all the sashings are done. A black stop border will be added and another border to finish the edges.
I am trying to decide whether to make this into a bedspread or make it for a wall hanging to go over the railing in my front entrance. What do think I should do?
Bedspread or wall hanging?
So this is my Work in Progress-Wool Quilt. It has been fun to work on and I am excited to get it completed!
Thanks for Visiting. Have a wonderful weekend!