June 2017 Visiting Teaching Handout
I hope everyone had a wonderful Memorial Day Weekend! Are you all ready for summer to be in full swing? I think that most of the kids are out of school now and it is time for some Lazy Summer Days! (Who came up with this term?…Really…I have never known too many lazy summer days in my life!)
Today, I have the June 2017 Visiting Teaching Handout for The Church of Jesus Christ of Latter Day Saints.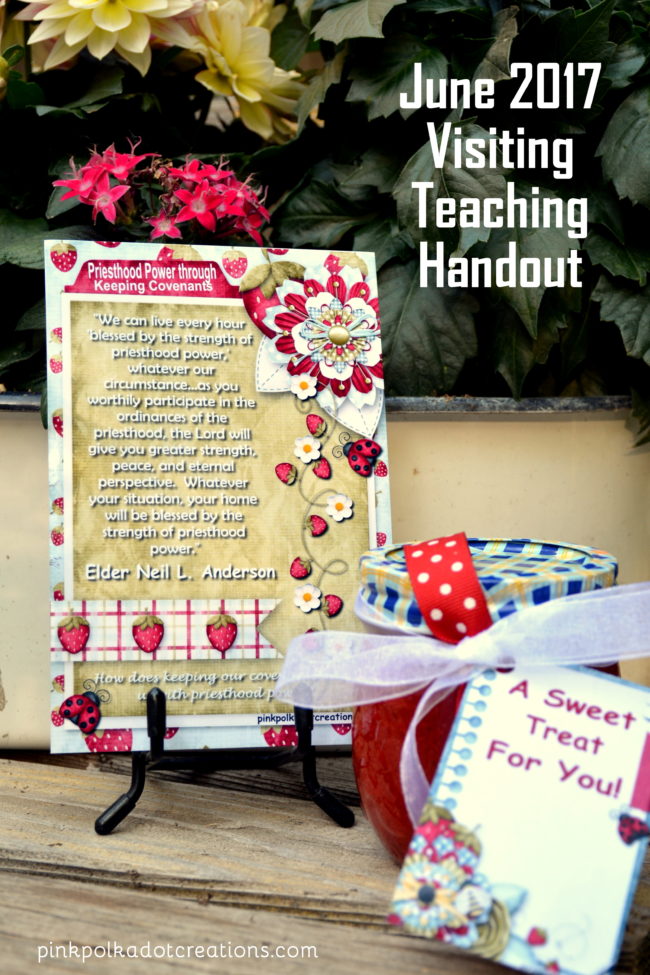 The message for this month is, "Priesthood Power through Keeping Covenants." And I chose the quote from Elder Neil L. Anderson, "We can live every hour blessed by the strength of priesthood power…"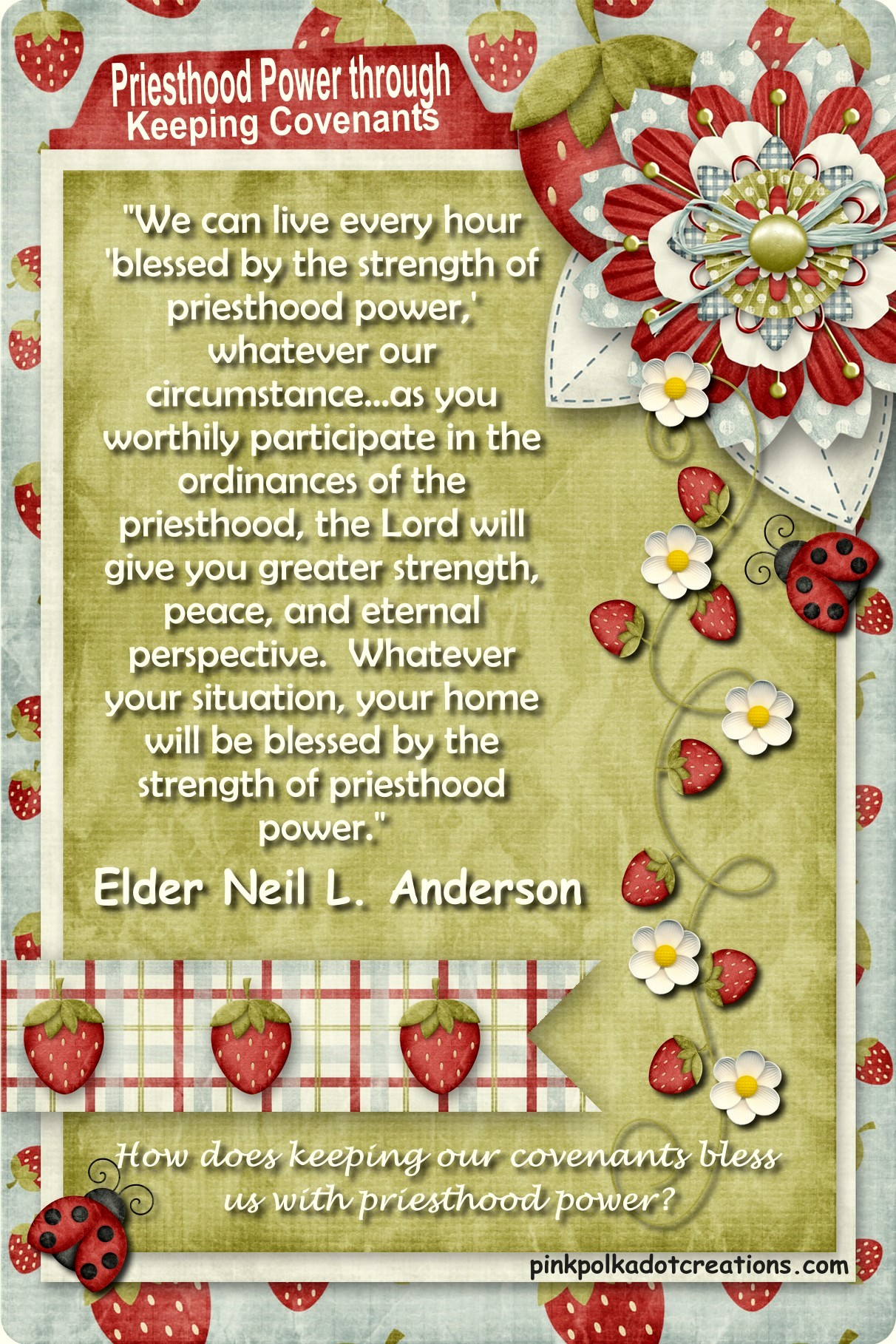 Here is the message card. It is formatted to a 4 x 6 size so you can print it as a photo.
For those that would like the jpeg image…right click over the image and go to "save image as". Then save in a folder. You can now print from that folder.
As always, these printables are for personal use only. You are welcome to print as many as you need, you just cannot sell them!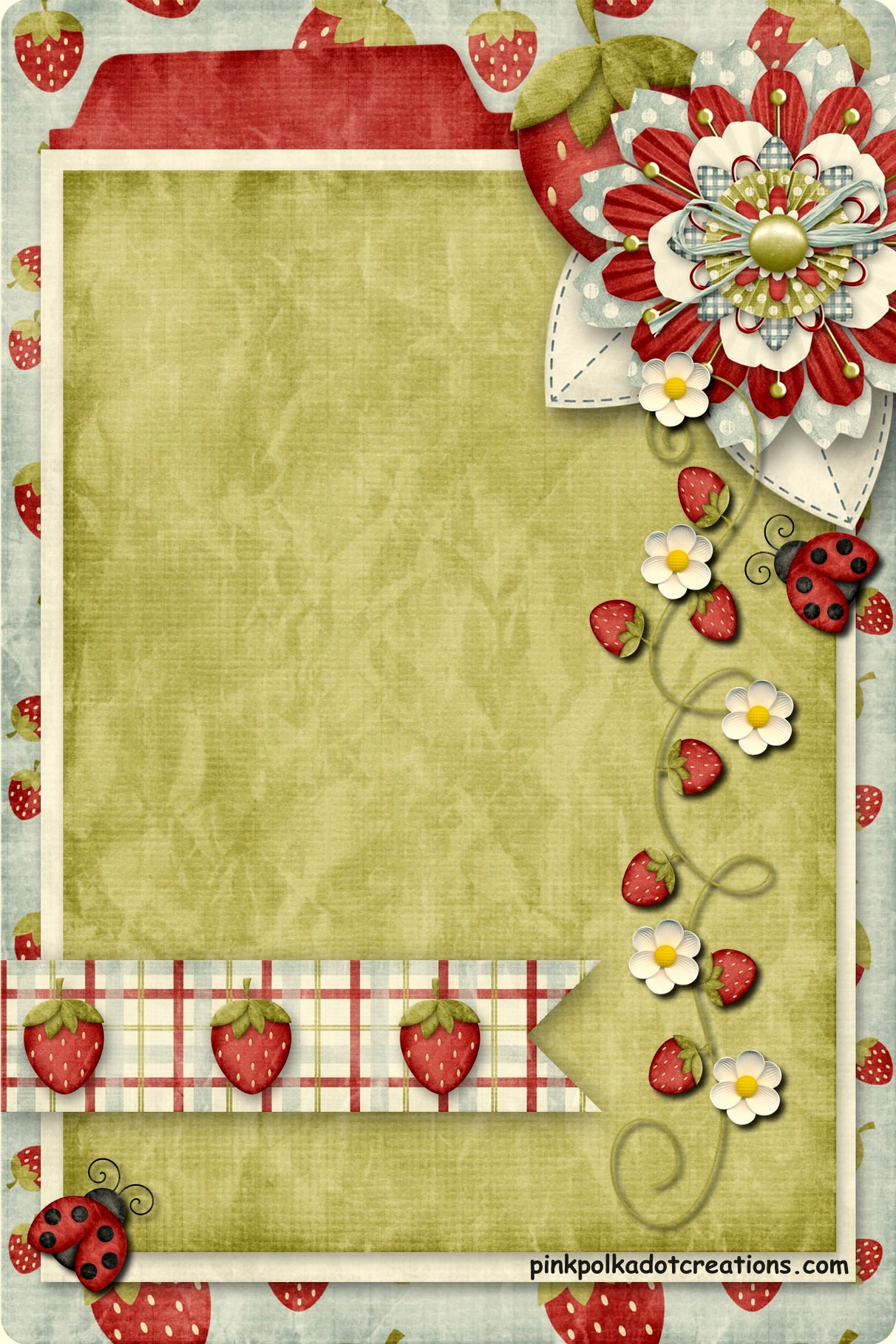 This is the blank card for those of you that would like to translate. Or if you need a fun note card, invite or handout.
June always reminds me of Strawberry Days, a small town celebration where I grew up. So, I think of strawberries for the month of June!
Freezer jam is easy to make and a fun "strawberry" treat, so that is what I made for my sisters this month. You could also do strawberry candy, strawberry lotion, bath bombs, or body spray. Anything strawberry is the theme for this month!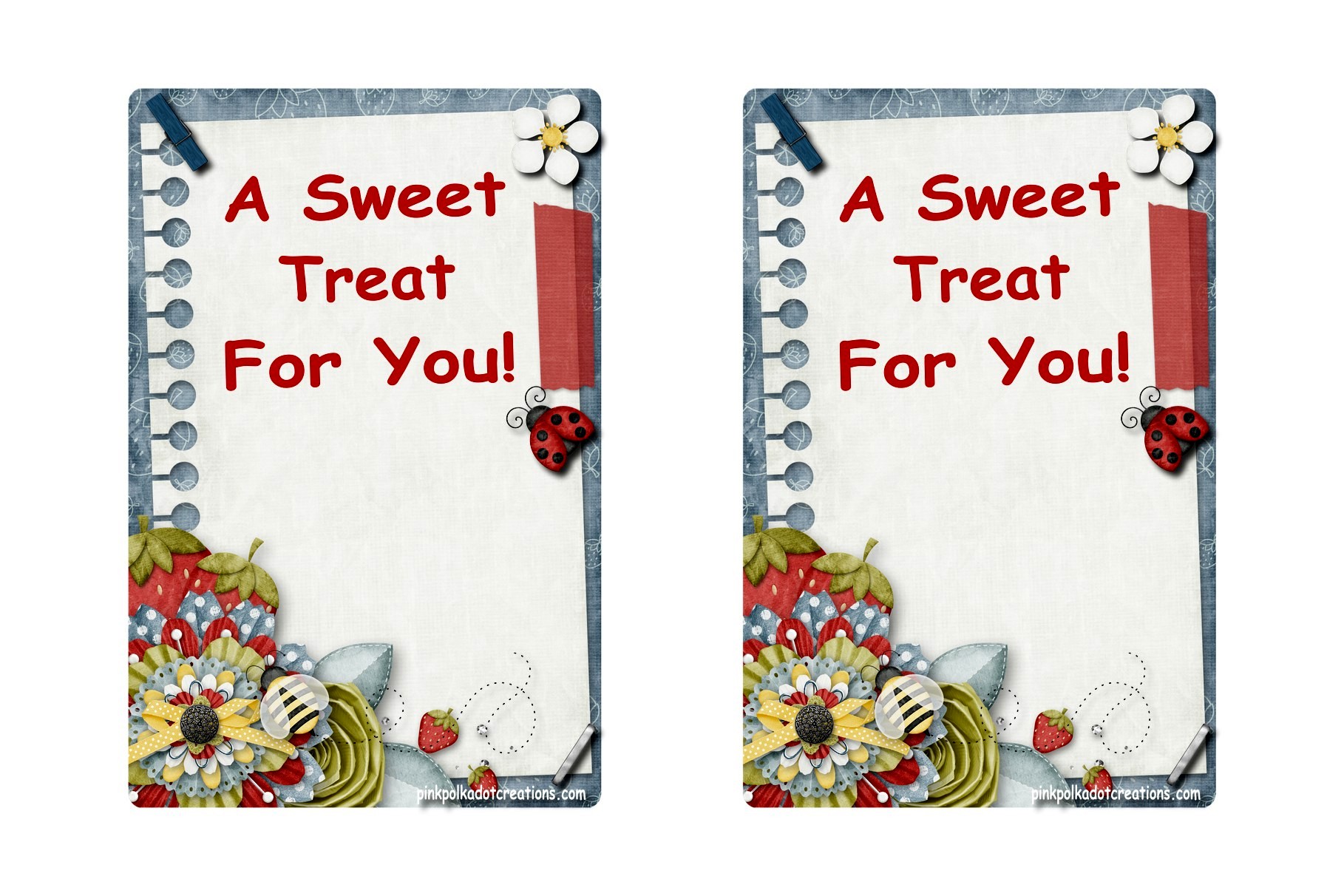 There is also a cute little tag to go along with the handout!
And the blank tags for those that need it. These are also formatted to a 4 x 6 size with two to a page.
Click on the download for those that would like the PDF format:
1. June 2017 VT
So that is my June 2017 Visiting Teaching Handout. I hope you enjoy it!
Please remember as always…it is the visit that is important…not the handout!! Make sure the sisters you visit know how much you love and care about them!
Thanks for stopping by, Happy Visiting!
Images for these handouts are from "justsoscrappy.com", from the "Sweet and Juicy" collection. They are used with a CU license.