I am trying to get the visiting teaching message out a few days before the first of the month…so here is the March 2016 Visiting Teaching Handout for The Church of Jesus Christ of Latter Day Saints!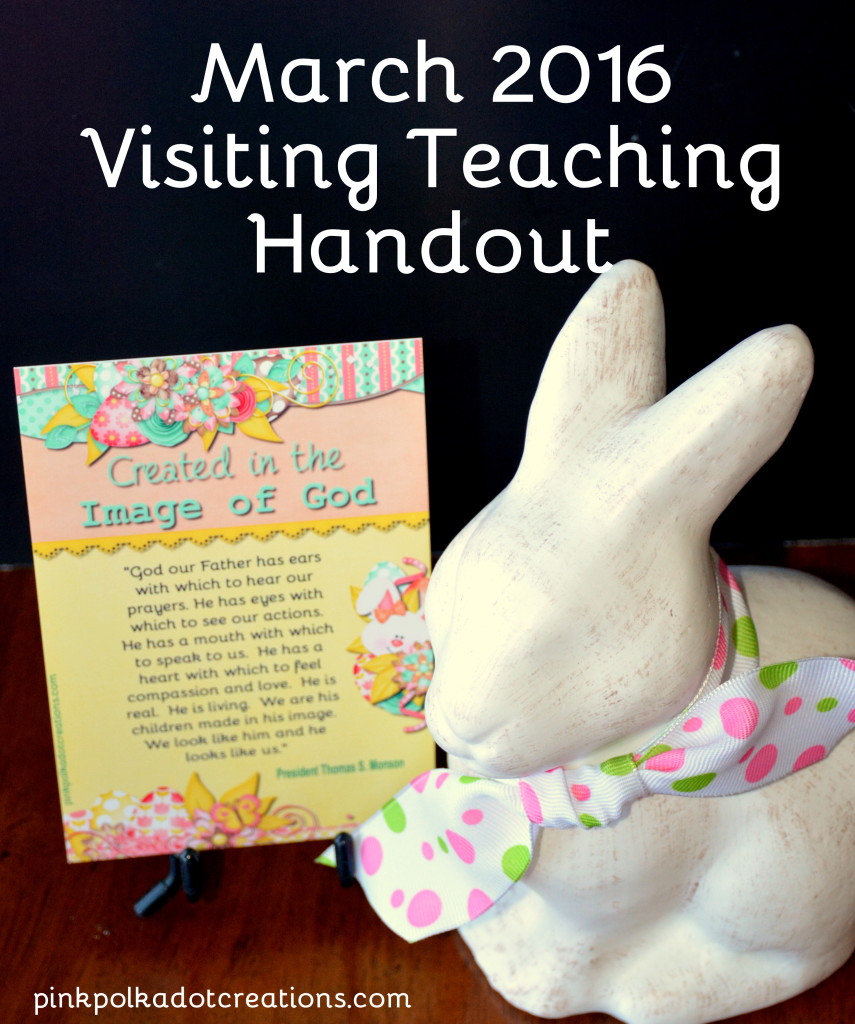 The message is from the Proclamation and it is titled: "Created In the Image of God."
Here is the blank card for those of you that would like to translate, or for those of you that just need a Spring/Easter card!:
To print as a jpeg, right click over the image and go to "save image as", then save in a folder. You can then print your own, or send it out to your favorite photo processing center. They are formatted to a 4 x 6 size. For those of you that would like to download the PDF fomat, just click on the links below:
You could add a fun Easter decoration for your handout, or a fun Easter treat! There are tons of ideas out there, so pick one that you would like to do…but as always…it is the visit that is important, not the handout!
Happy Visiting this Month!
The images for these handouts are from "justsoscrappy.com", from the "Hippity Hop" collection. They are used with a CU licence