Last fall at our Girl's Weekend we learned how to make these Book Christmas Trees from my friend, Kathy. I did not show these before now, because I made a couple of them for Christmas gifts! But they are really easy to make and you can do them while you are watching a movie, a ballgame, Downton Abby or whatever it is that you like to watch! :)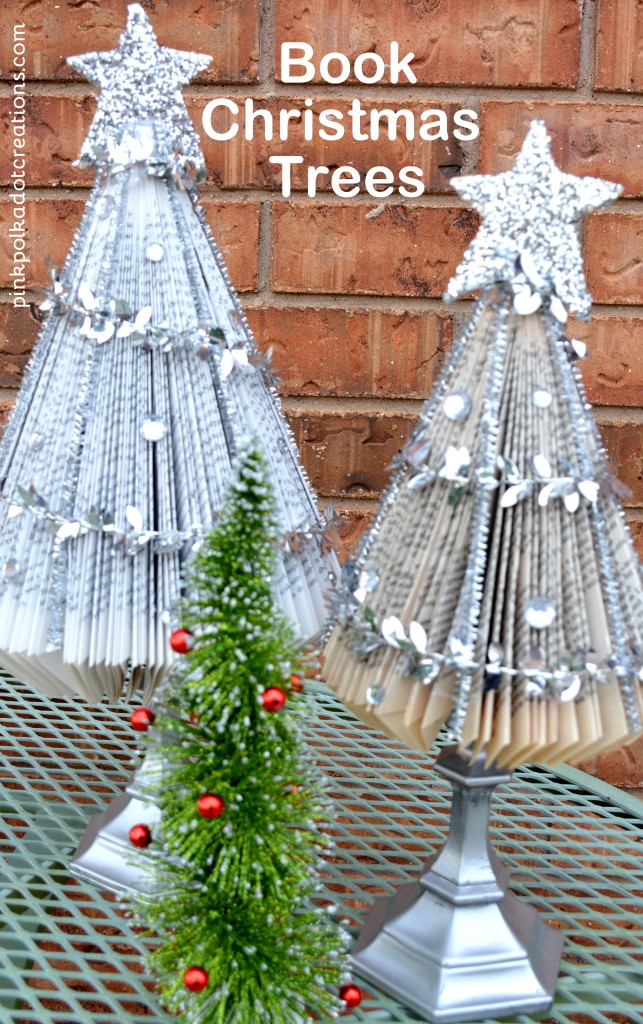 I know that it is a little bit late to make these for this year, but pin it on Pinterest and keep the idea for next year! You can get started right after Christmas for next year and have them all done and put away! Are any of you out there really that organized??? I know that I am not… I work really well under a deadline! :)
Here are the directions to make your own forest of book trees:
1. Take the cover off an old paperback book. The older and yellower the pages the better! Make a trip to the DI or Goodwill and you can pick up these books for .50! Fold the first page down from the top inside corner to the center of the book. Make a crease.
2. Fold that fold over again to the center.
3. Repeat on each page.
4. Make sure you keep the folds tight and to the center of the book.
5. Keep folding the pages until you have formed a circle with the pages. You can make your tree as full or as thin as you would like. You need to make enough pages that you form a nice tree shape. If you have a full tree and still have more pages, just cut or rip the excess pages out. Hot glue together to form a tree.
Experiment with different sizes of books and paper textures. You can make a whole tree lot if you want to!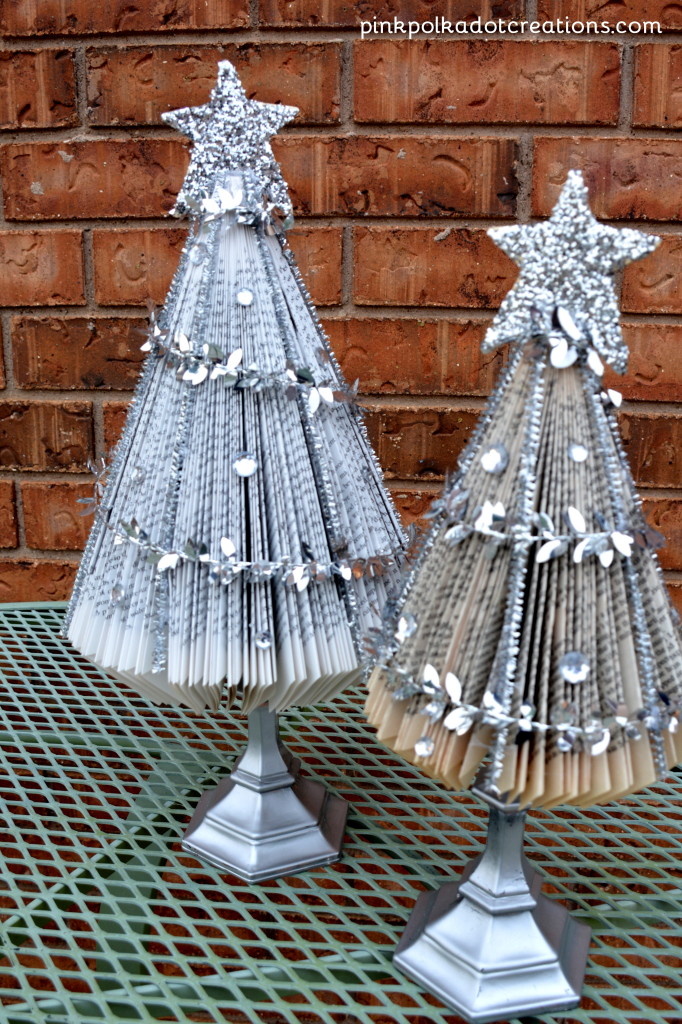 Hot glue the trees onto old candlesticks for the trunk. These are actually glass candlesticks that I spray painted silver. But I also found some silver metal ones at the DI, so keep your eyes open for candlesticks!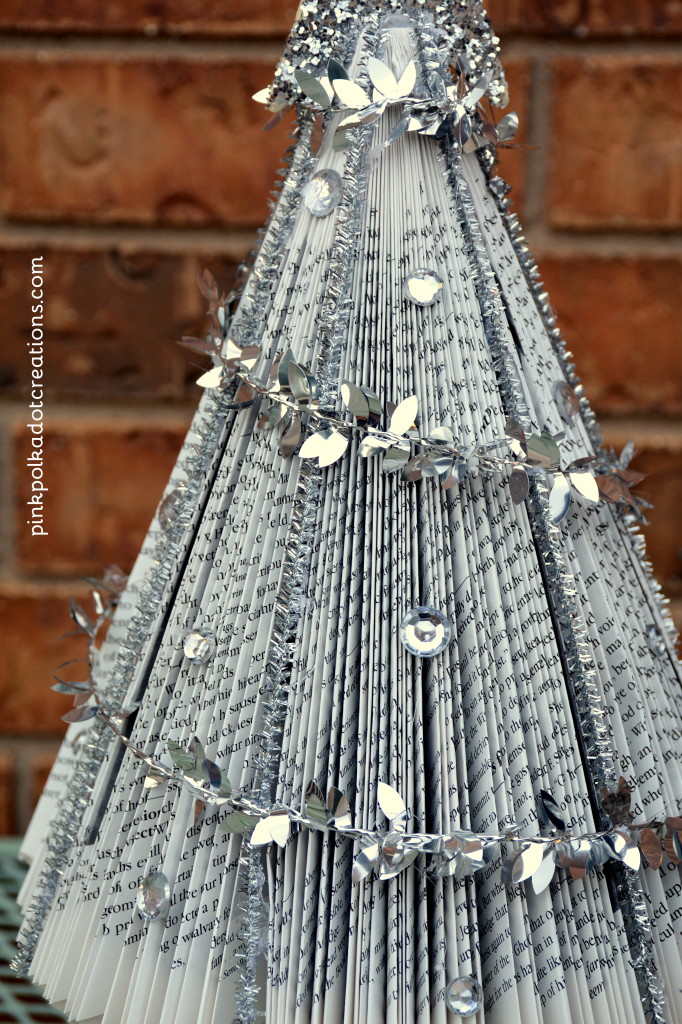 To decorate mine, I hot glued silver pipe cleaners down the length of the tree, wound a silver garland around it and added clear gemstone "lights" I found a wood star cutout and simply covered it with silver glitter. So simple, but yet they are quite showy. You could do different colors, I think that red would be beautiful too, and you could use tinsel for your garland and colored gemstones for your lights. Think of all the possibilities!
So now you have another idea that you can use to bring Christmas into your home!
Happy Holidays Everyone!