Here in Utah it is a holiday weekend…it is Pioneer Days, our state holiday! Celebrating when the pioneers first arrived in the Salt Lake Valley. We had our Pioneer Days Celebration by spending a couple of days at our cabin and then up at our hunting property! We have added a pavilion on the property with a fire pit, so of course we had to roast hot dogs and make smores!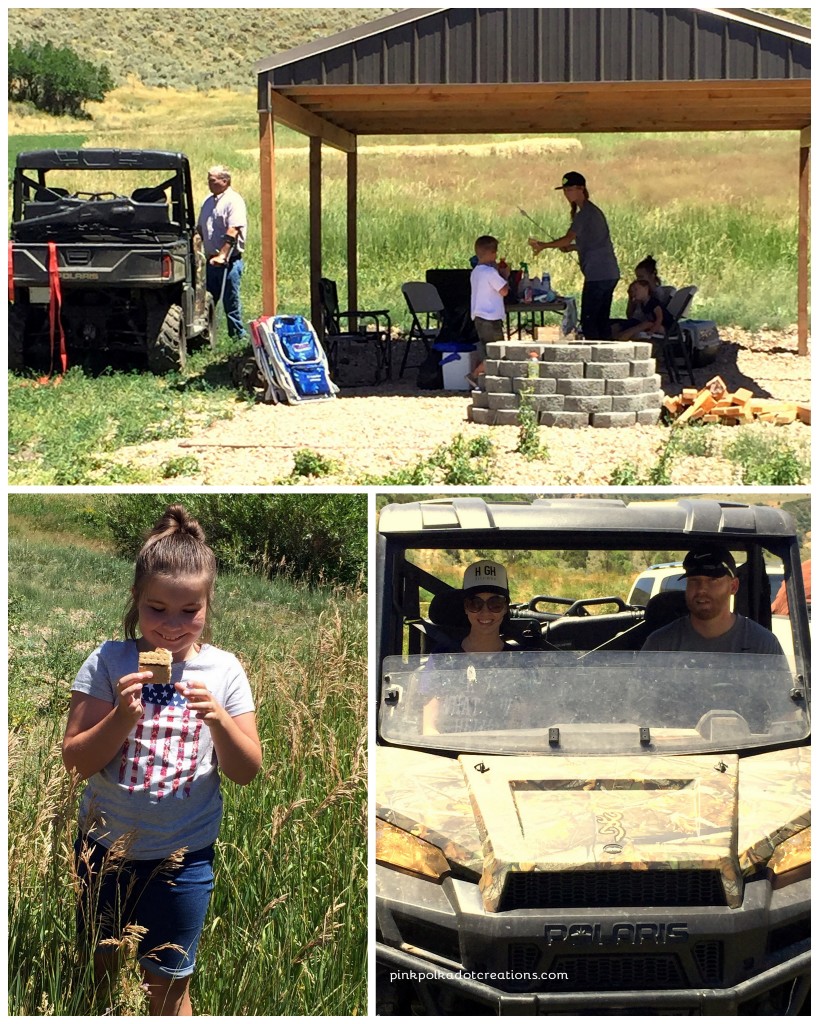 We did not have all of our family there, but the ones that were able to come had a fun time fishing, 4-wheeling, shooting bows, eating, and playing games!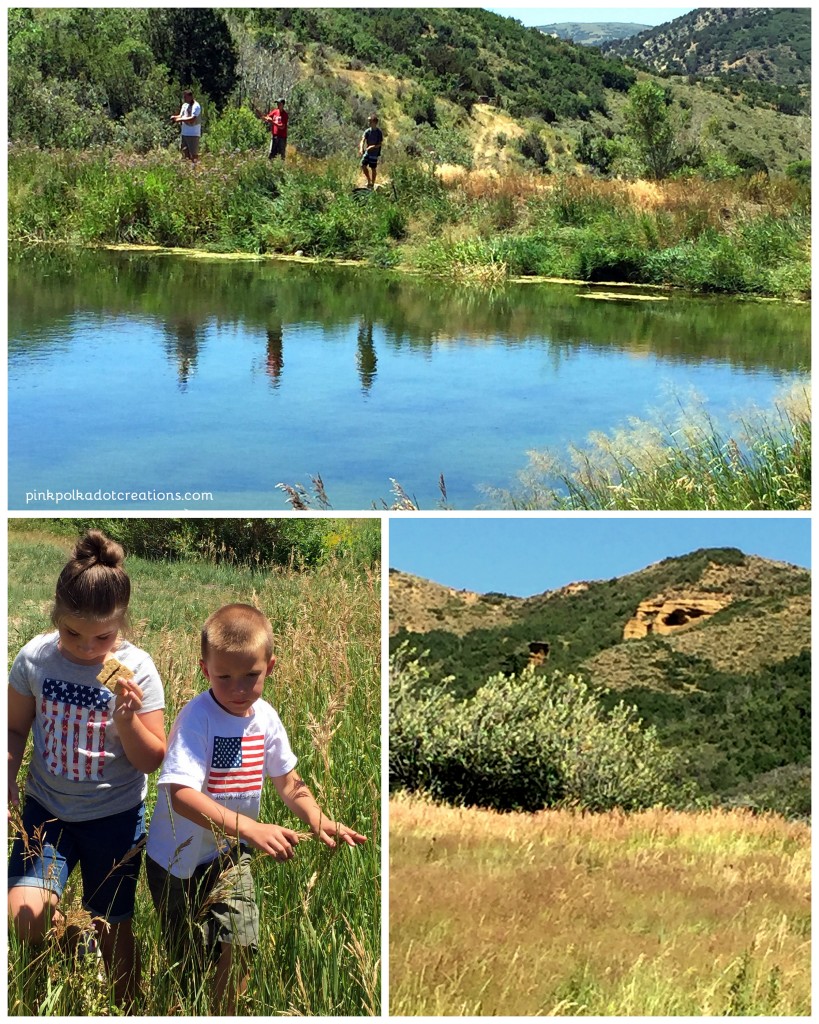 The pavilion sits at the base of the mountain, so there are beautiful views all the way around us! I love some of the rock formations that we can see. Someday, I would like to hike up to that cave!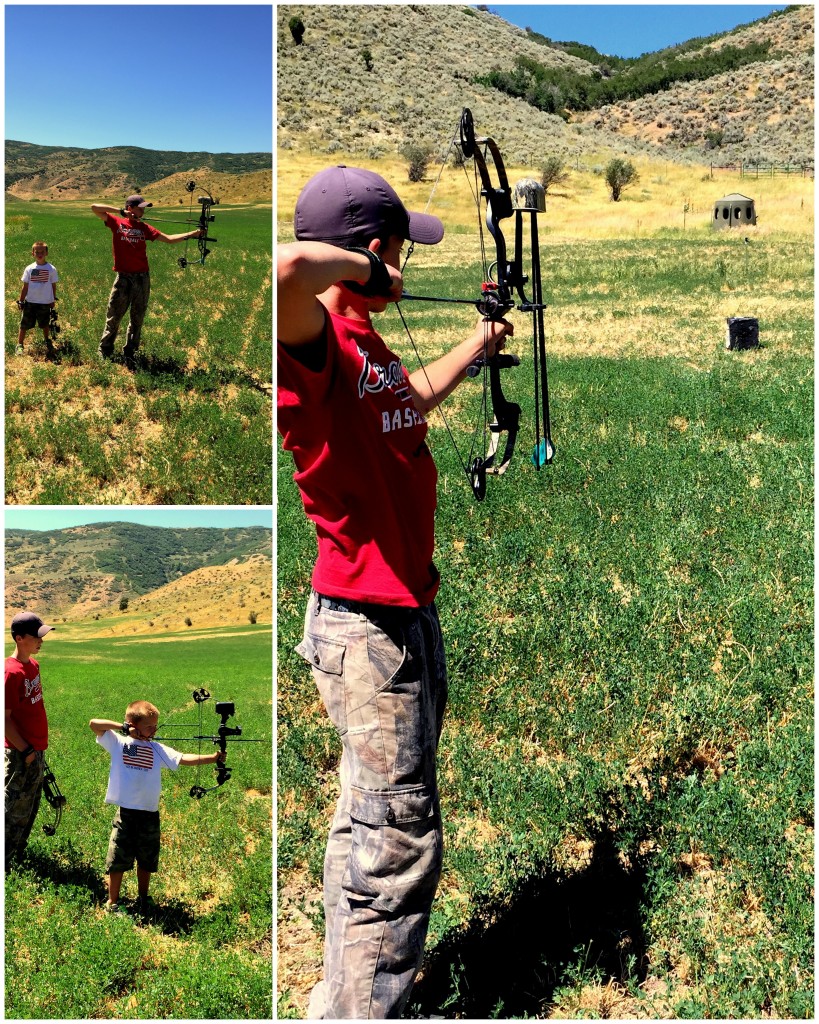 These two had a fun time with their target practice! I love that they can do it together and have a fun time!
This is the newest addition to our son's family…her name is Daisy, and I think that she is adorable! She had a great time exploring, eating, running and then stretching out in the sun for a little rest!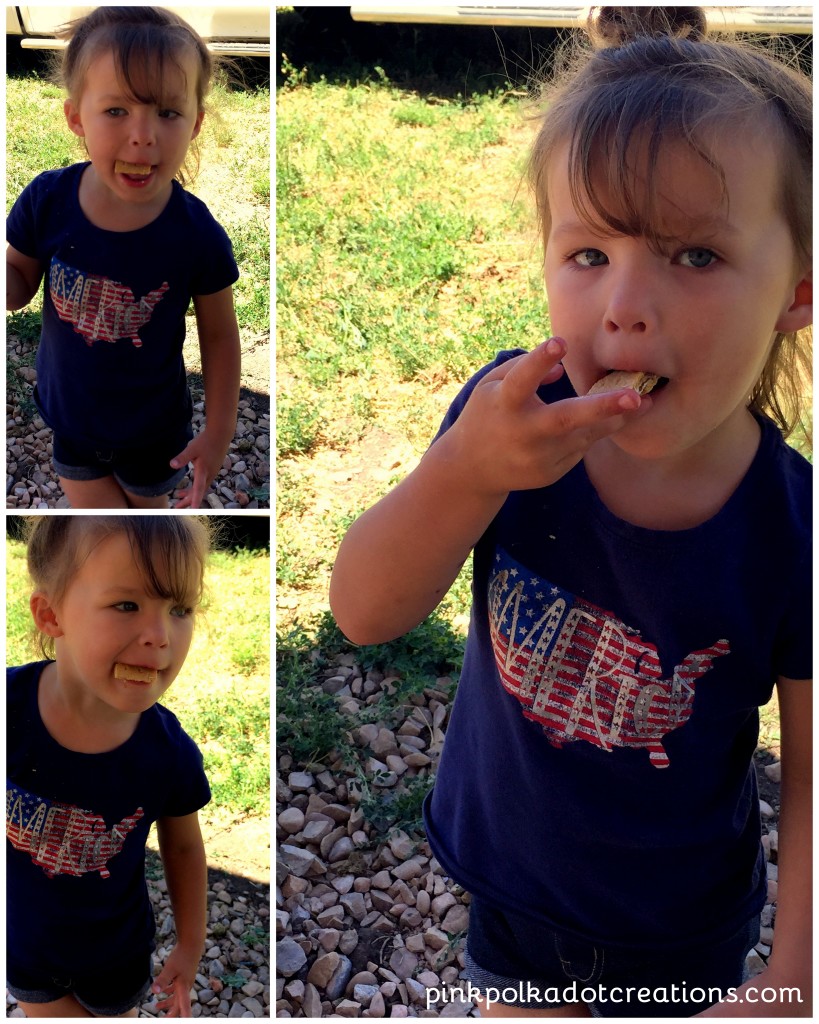 This cute little one has the art of eating a smore with no hands down to a science!
So that is what we did for our Pioneer Days Celebration. There will be a big parade tomorrow morning, but we will probably just watch it on TV. It is not a national holiday so many of our kids have to work tomorrow, they do not get this holiday off, so we thought it would be fun to just celebrate over the weekend.
Happy Pioneer Days to you… where ever you might be! Hope you have a happy day.
Thanks for Visiting!