When my husband and I went to Waco, TX, last month, we went to the Magnolia shops and I was able to purchase some items to start a Fairy Garden! I have never really thought about having a fairy garden, but when I saw the cute accessories that they had there, I got excited about making one!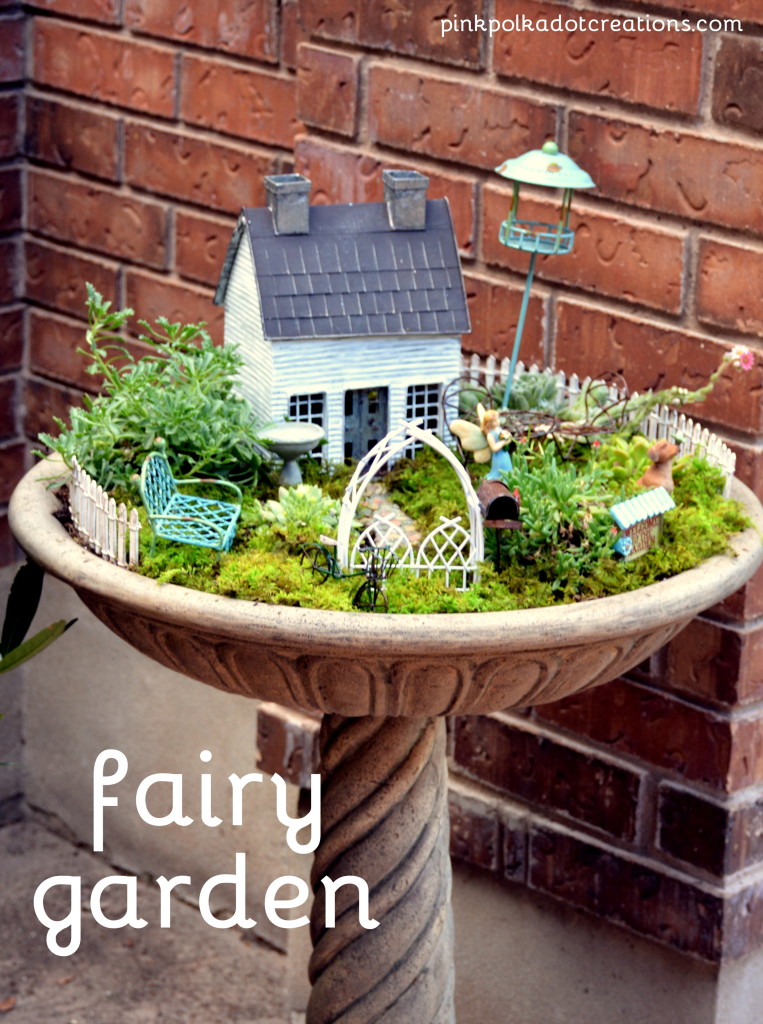 I first had to find a birdbath to put the fairy garden in. I ordered this one from Home Depot and it I love the look of it. It looks like stone, but it is fairly light weight!
A couple of the grandkids helped me put this all together. We went to a local nursery that has a lot of fairy garden accessories, we found this darling fairy and the adorable puppy! I got the house, the bicycle, the bench, the miniature bird bath, the tall bird house and the table and chair set from Magnolia Farms. So between the two places we were able to put together a fun little fairy garden!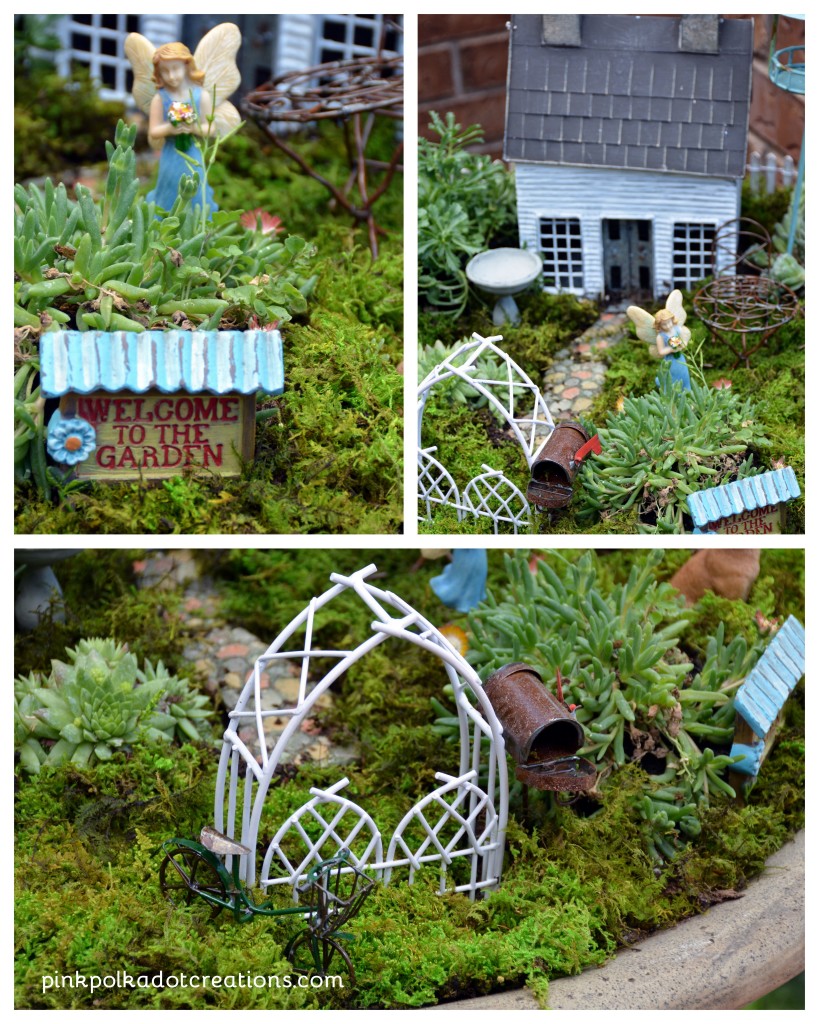 We planted 5 succulent plants and put the moss in around the rest of it to complete this fun little garden. Don't you just love the cute little mailbox!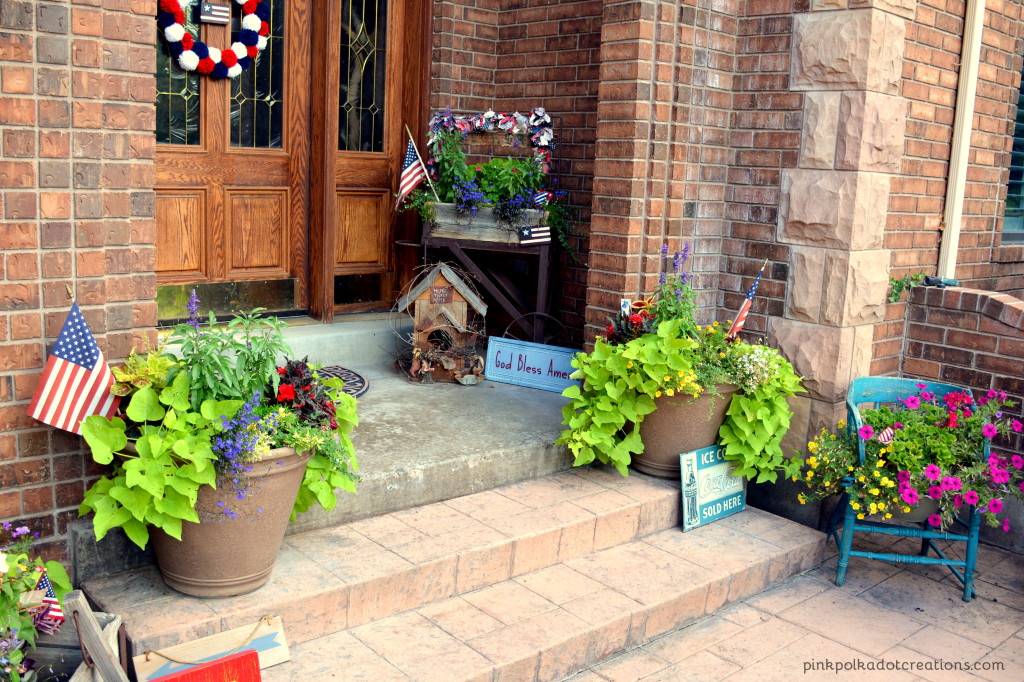 This is my front porch. My flowers are doing well this year. It has not been to extremely hot until just this week so they have been thriving pretty good.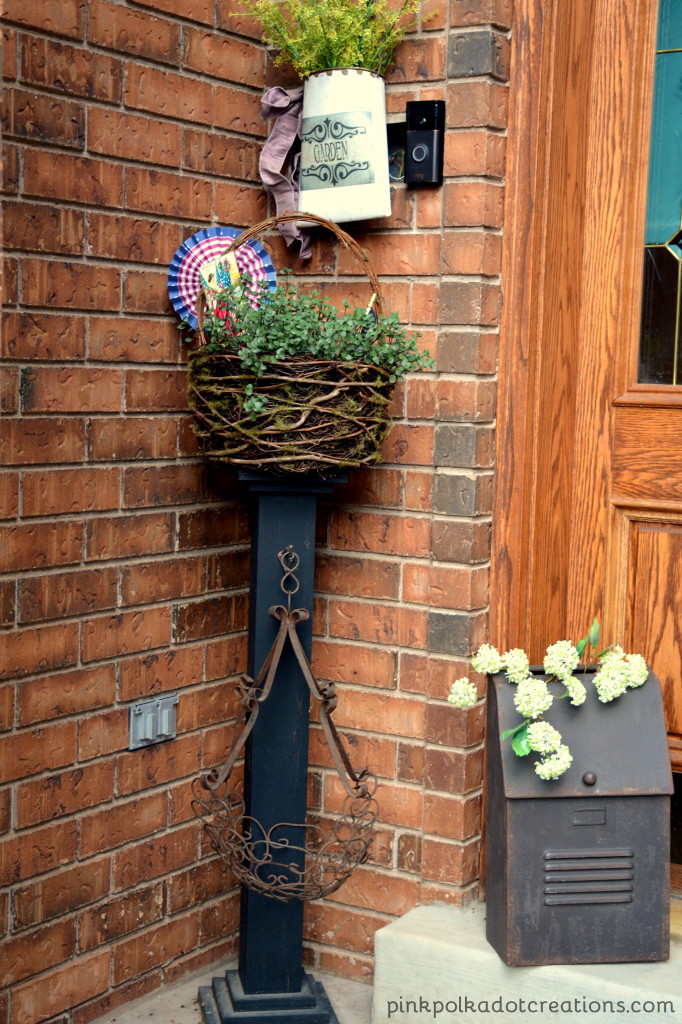 This is by my front door. I got the old mailbox at Magnolia Farms and the hanging metal basket is from Junque in the Trunk in Waco.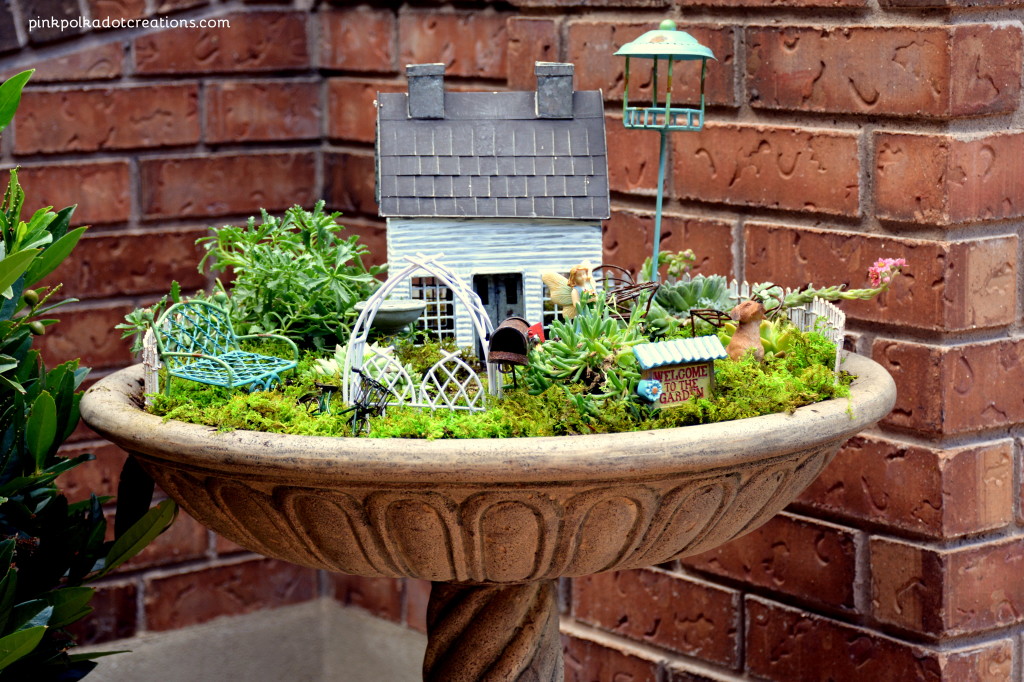 My fairy garden is at the entrance of the front porch. So it welcomes any visitors that happen to stop by! My outdoor couch is also in this front courtyard, so I can sit and enjoy this cute little fairy garden every time I go out and relax on the couch!
Do any of you have a fairy garden? I love the little miniature accessories and it was fun to put together. I am not sure if I have to take it all apart during the winter…does anyone know what I should do with it in the cold Utah winters? Do I have to store it in the garage or do the succulents survive the wintery weather?
Thank for visiting! Hope you have a great weekend!