Today for my Thursday Thought, I thought that I would give you my thought but also give you a printable to go along with that thought…
My thought is:
Serve Someone Today!
I had a request for some everyday jar toppers and so that is what I have for my post today. I would love it if you would print these out, put something fun in the jar and deliver it to someone…JUST BECAUSE!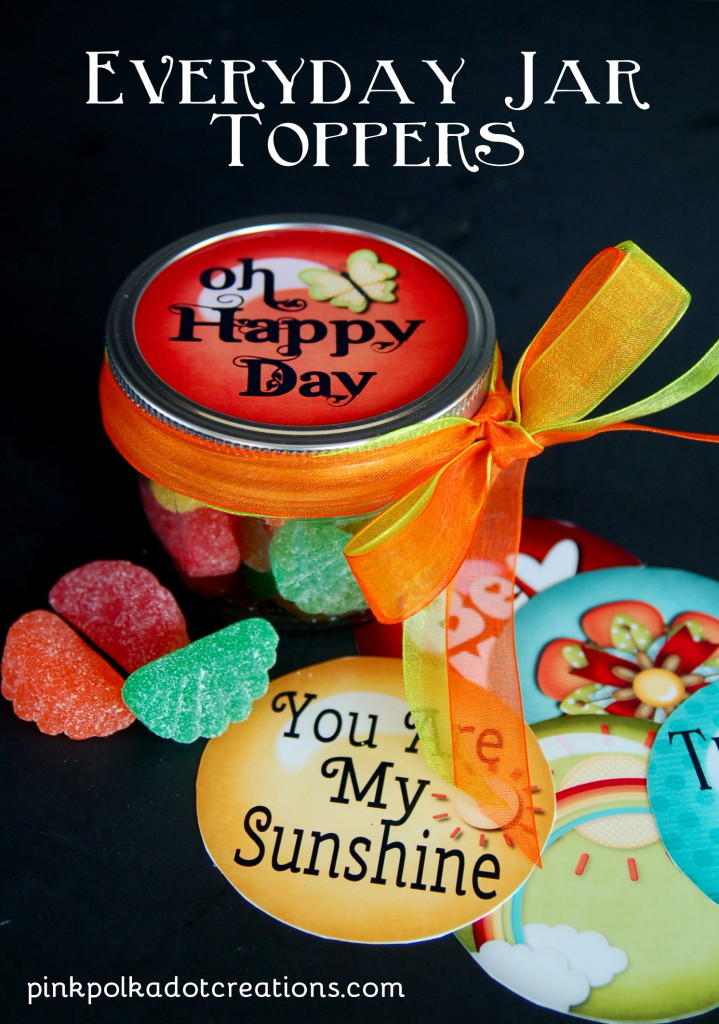 I have done 6 different lid toppers that could be used for any occasion.
(Except for the one I included for Valentines Day that is pretty much limited to Valentines day!) :)
These are the regular size mason jar toppers.
These are for the wide mouth mason jars.
To print, right click over the image and go to"save image as" then save in a folder. Or you can right click over the image and go to "copy image" then open your favorite program, such as word or presentations. Right click again and go to "paste" You can then size and print. These are formatted to fit an 8.5 x 11″ page. The regular size topper is 2.5 inches each and the wide mouth is 3.25 inches.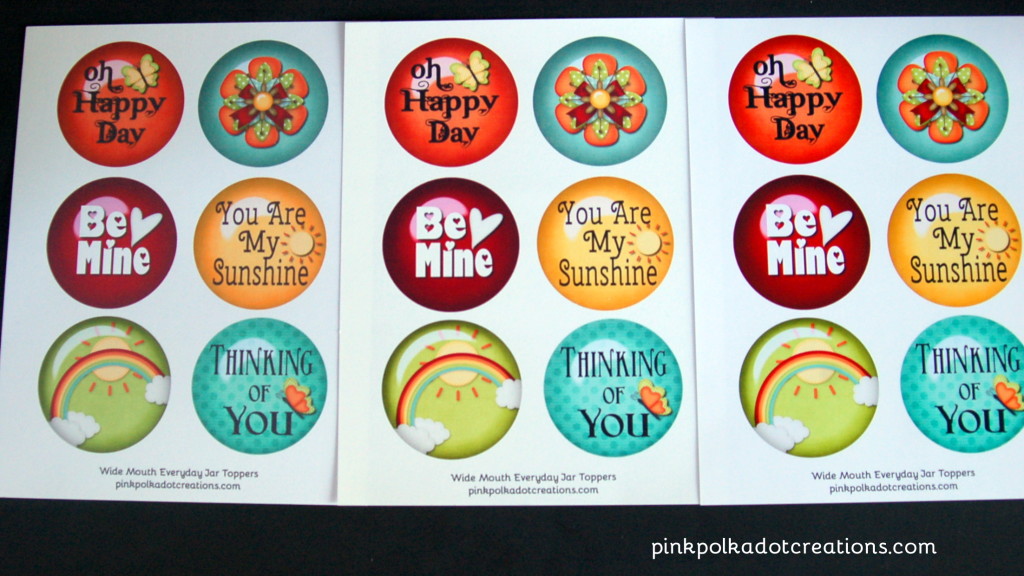 I took this picture to show you the difference of using different kinds of paper to print on. It did not show up very well in the picture, but in real life there is a dramatic difference! The paper on the left is printed on plain cardstock paper, the one in the middle is printed on Epson Premium Presentation Paper Matte, and the one on the right is printed on photo paper. I used the same settings on my printer for each page and the Epson Presentation paper was definitely more clear and crisp and vibrant than the regular cardstock. The glossy photo paper was even more so than the presentation paper. But it really depends on if you want a matte finish or a glossy finish. I would have to say that it is worth it to pay for the good quality paper when printing out your projects.
Another note, I usually set my printer to print "vibrant" on things like this. I also use a high quality or photo setting in the printer properties.
So, what fun ideas can you think of to fill these fun little bottles with? Or perhaps you have something to put in a pint or quart size jar! The possibilities are endless!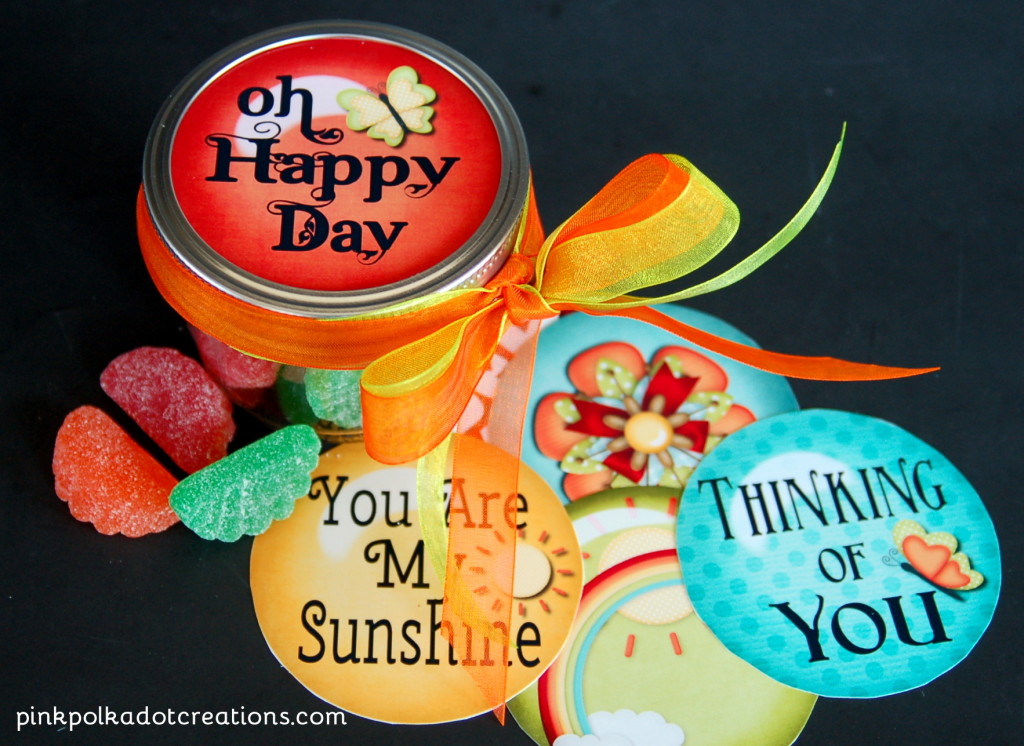 So can you think of one person that could really use a visit from you today? I would love to hear about this, if you choose to do it! :)
Hope you enjoy these toppers!
Thanks for visiting today! Love Ya!
Keep in touch…Like on Facebook and Pinterest