Is it really February already? (well, almost) My oh my, how times flies when you are having fun! :)
Here is my handout for my church's visiting teaching handout for February.
All of the lessons this year are focused on a trait of the Savior.
I love the trait for this month:
"Good Shepherd"
I decided to use this quote from President Monson: "Ours is the responsibility to care for the flock…May we each step up to serve" but the scriptures that are quoted this month are also excellent quotes and ideas!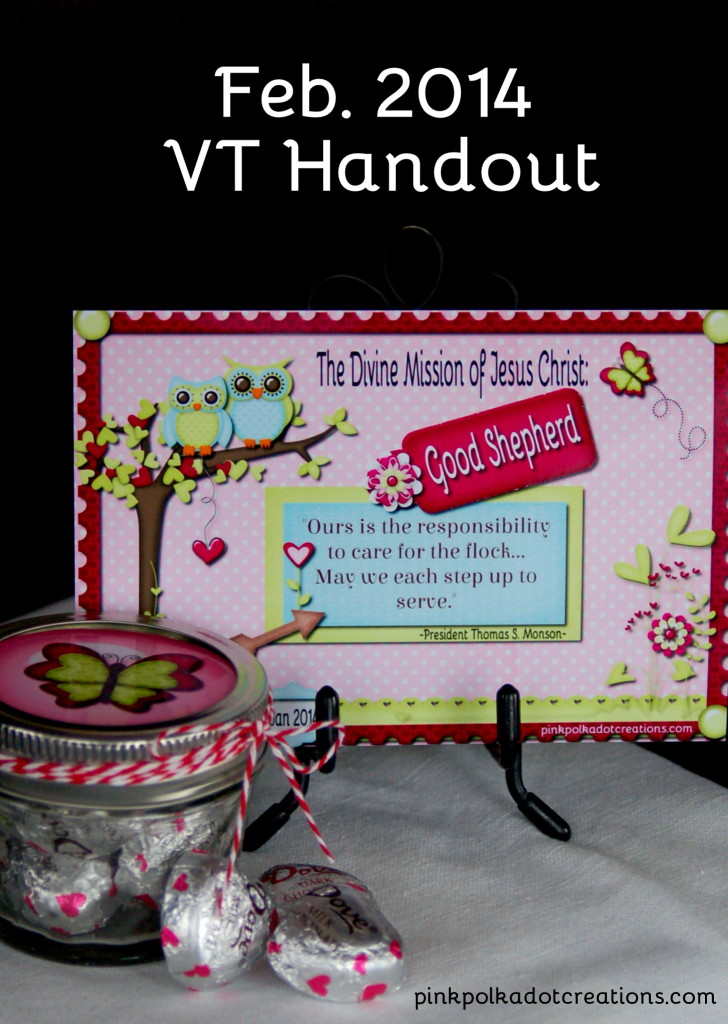 Here are the printables:
And the blank one for those that want to translate, or for those of you that just need a card or tag or invite for something else!
I must have jar toppers on the brain from my post yesterday with everyday jar toppers, so I added a page of jar toppers to go along with this months handout! There are both regular and wide mouth jar toppers.
These are pretty generic, so you could use them any time of the year, but they also match the VT handout for this month, if you want a quick easy treat to take to your sisters. Just fill with a little treat or trinket and you are good to go!
To print these, just right click over the image and go to "save image as" then save in a folder. Or you can right click over image, and go to "copy image" then open your favorite program like word or presentations and right click again and go to "paste". You can then size and print these handouts. The cards are formatted to 4 x 6″ and the toppers are formatted to all fit on an 8.5 x 11″ page.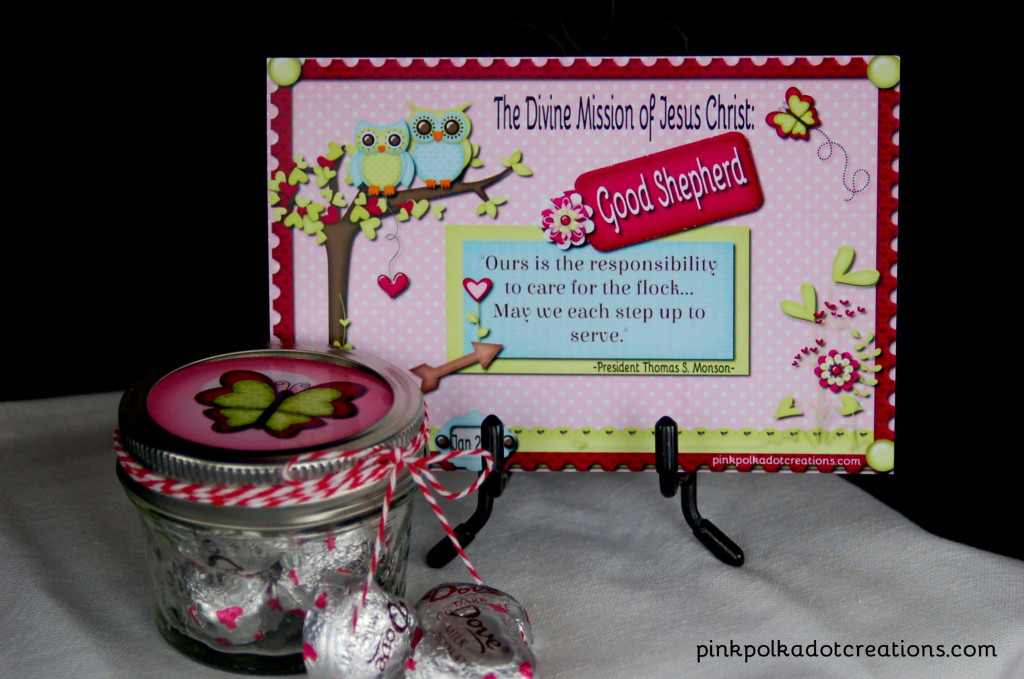 I hope that you will be able to feel a close friendship to those that you visit and that they can feel your love for them!
Happy Visiting this Month!
Thanks for visiting today! Love Ya!
Keep in touch…Like on Facebook and Pinterest