Here is one of the quilts that I have been working on this past couple of weeks!
I was a little bit worried about how this quilt would really turn out because I bought some of the fabric at a quilt show that I went to and after getting part way done with sewing the quilt, I realized that I had only gotten 1/2 as much fabric as what I needed! So I went to my fabric stash and got enough to sew about 3/4 of the quilt and then I had to go buy the rest of the fabric! So this is really a mismatched quilt, but I actually like how it turned out!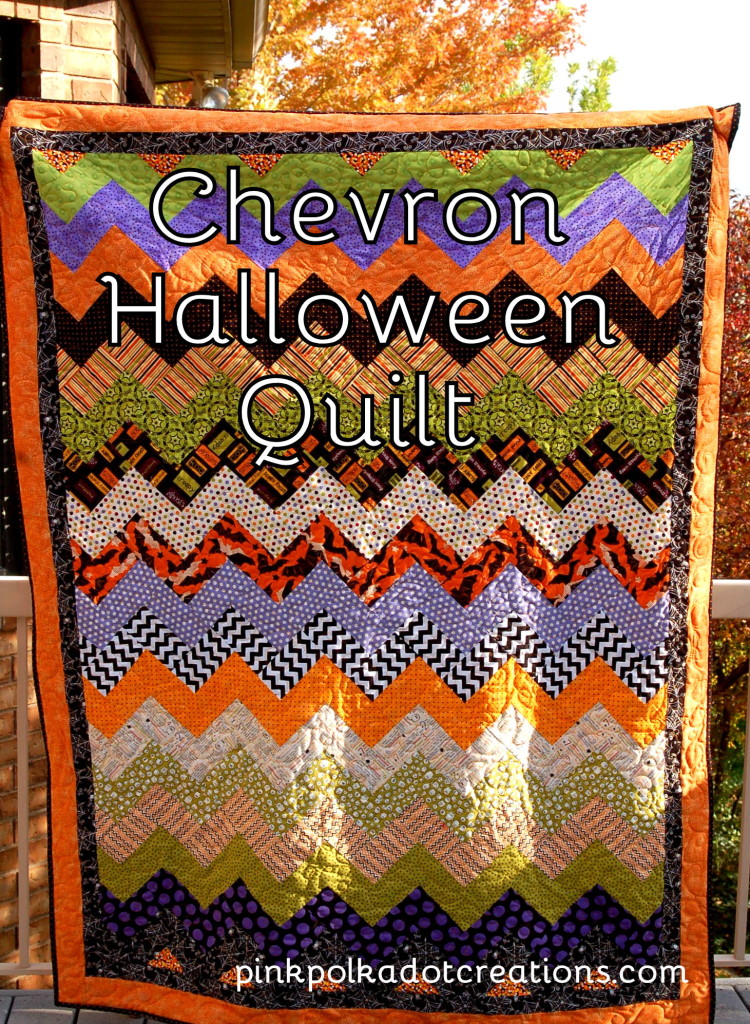 This is quite an easy quilt to do and I put the top all together in just a couple of days! Even with having to run around and getting more fabric!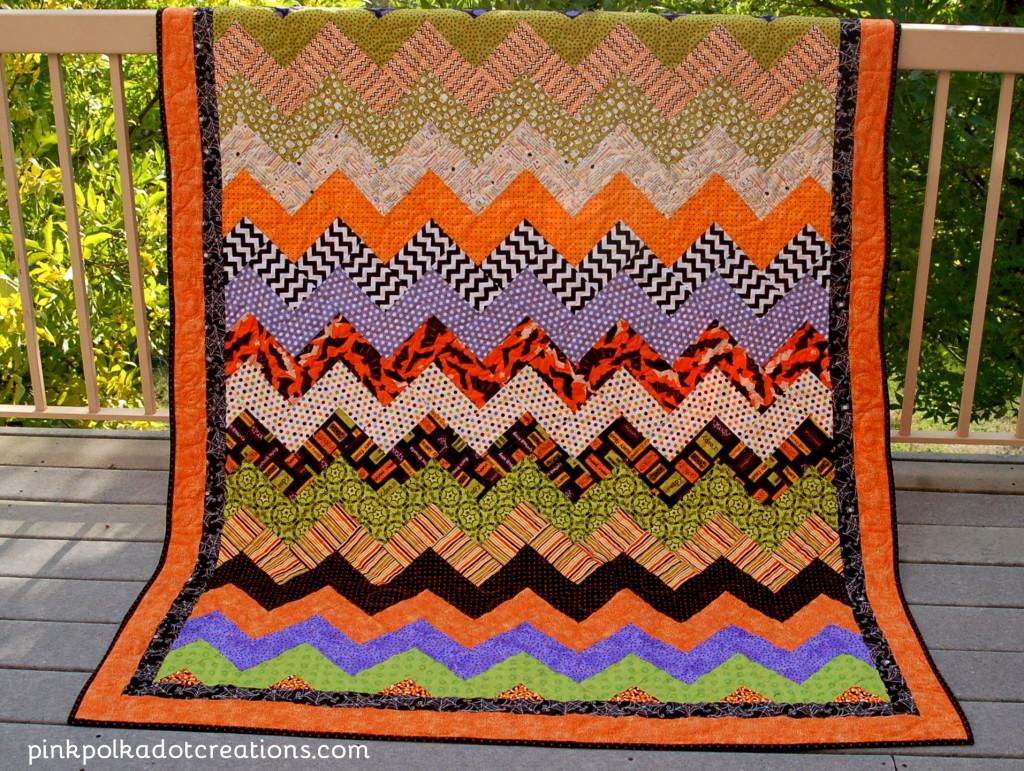 If anyone is interested in making one of these, here is a full length tutorial. This is from The Little Fabric Blog and she gives great instructions with a full length tutorial on how to make this quilt!
This is the same pattern that I used to make my Christmas Chevron quilt last year.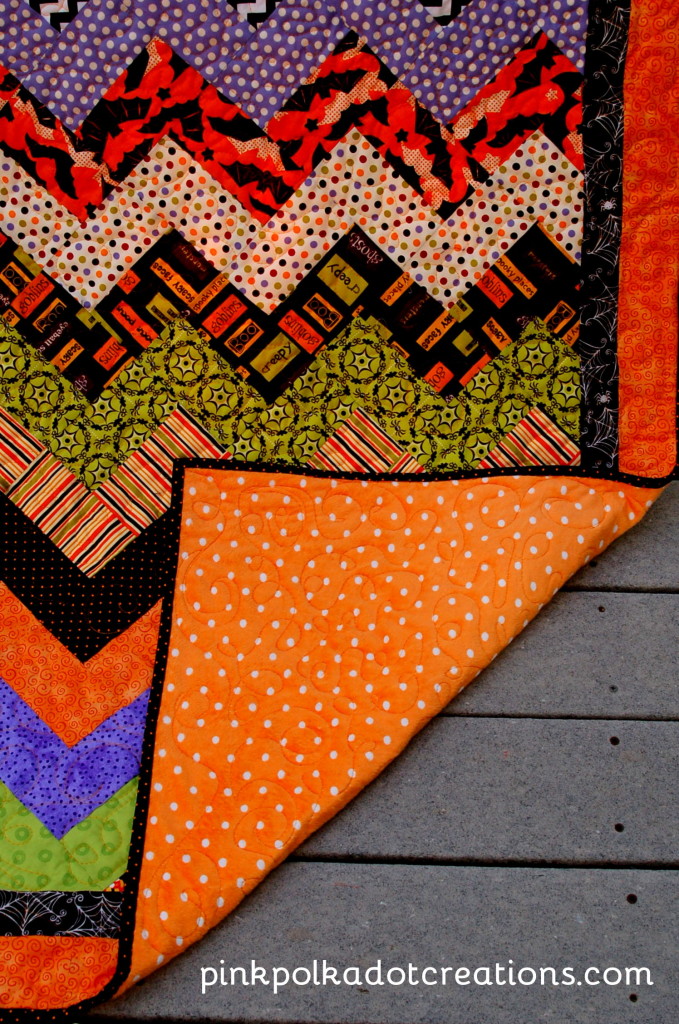 Of course, I had to put minky fabric on the back! It just makes the quilt so soft and cuddly!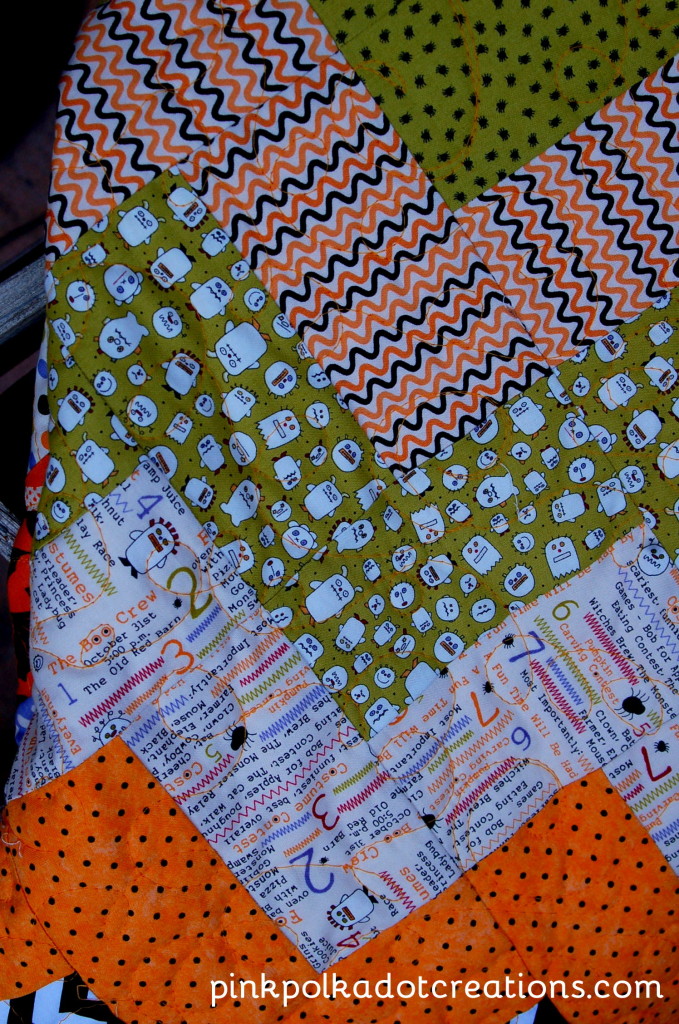 Here is a close-up of some of the fun fabrics that I used! I quilted this with an all-over pattern but I added in some different swirls. I still need to practice on my quilting, but I am having fun learning!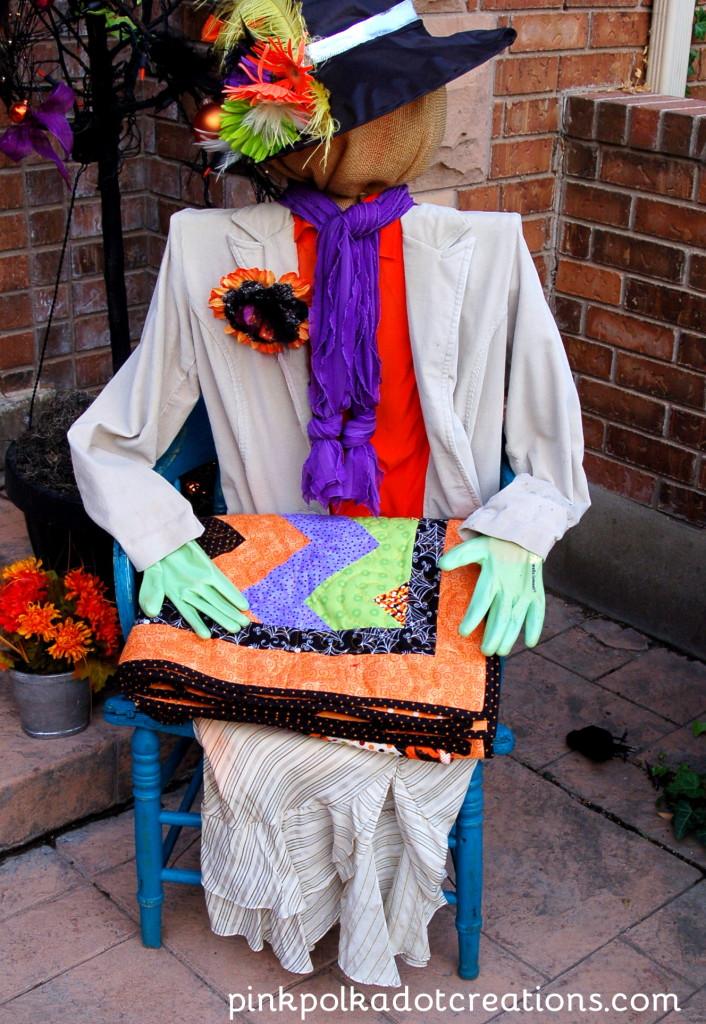 I took my quilt outside for a little while, so that "Tilly the Witch" could warm up just a bit! :) She was quite happy.
So that is my Chevron Halloween quilt. It has turned off cold here, so it is nice to have a new quilt to wrap up in!
Do any of you have a fun quilt that you are working on? I would love to hear about it!
Have a great Tuesday! Love Ya!
Keep in touch…Like on Facebook and Pinterest!
Remember to check out the shop for any of your Halloween Printable needs!