My husband and I took a quick trip to Las Vegas last week and of course I had to go to one of my favorite quilt shops…The Christmas Goose. I found a fun pattern book with this darling little Star Crossed Mini Quilt.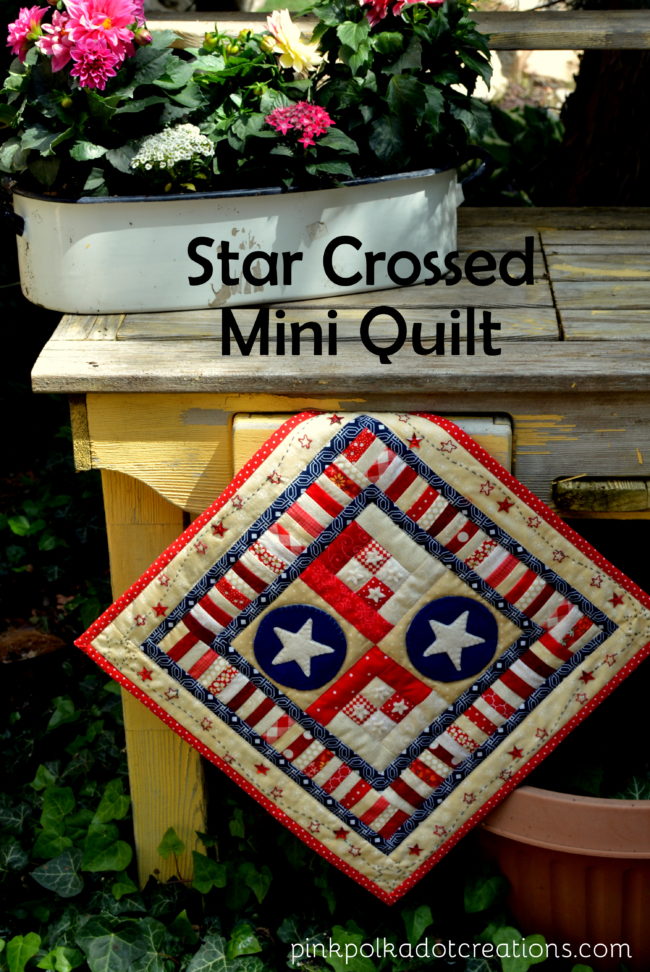 The pattern comes from a book called, "Stars and Stripes in the Coop" by The Little Red Hen.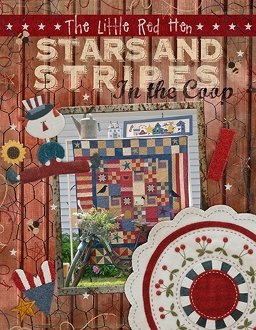 This book has so many fun patterns!
There are several quilt patterns, an apron, a stitchery, a table runner and a cute picnic tablecloth… just to mention a few!
Some of techniques used are wool applique, embroidery, and needle punch!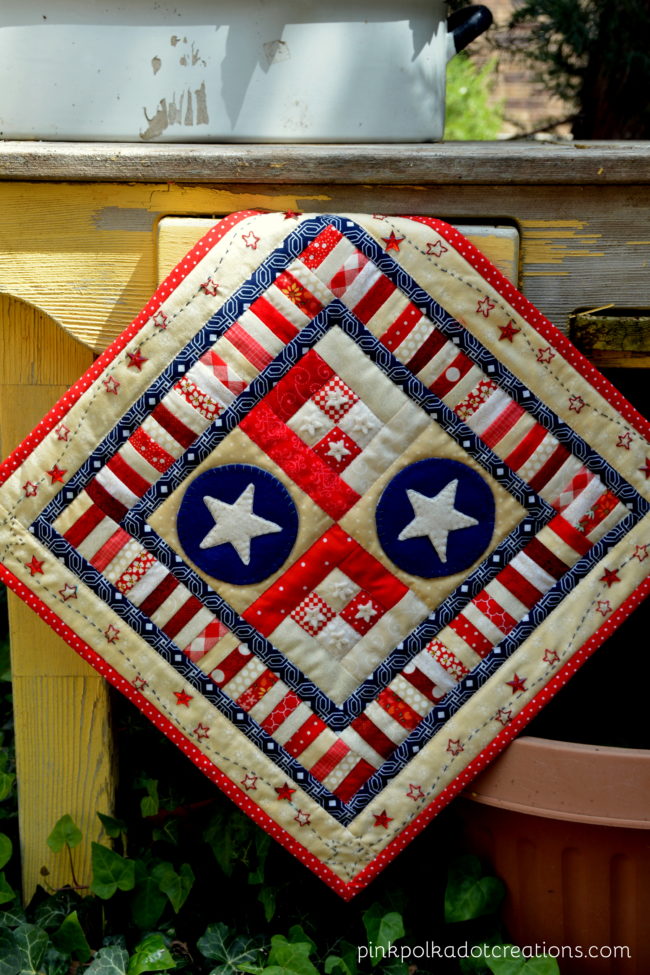 This quilt has wool applique, embroidery, quilt piecing and star buttons! Don't you love all the detail in this little mini quilt? I can't wait to make a few more of the projects in this book!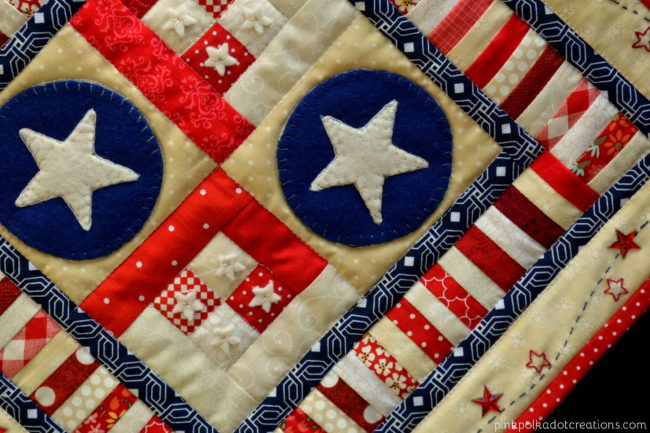 The quilting was done on my regular sewing machine and a walking foot. It was super easy to quilt because most of the lines are just straight ones.
What I love about this little Star Crossed Mini Quilt is that I can leave it out from Memorial Day to Labor Day!
It looks darling in my hutch in the front foyer, along with my Uncle Sam that I made!
Are you ready for summer and all the patriotic holidays?
I am ready for all of the parades, small town celebrations, summer food and family parties!
Americana decor is one of my favorite things.
It tugs at my heart strings and makes me so grateful for this beautiful country that I live in! Freedom is not free and I appreciate all of those service men and women who have sacrificed so much for our freedom. I also appreciate all of their families that have made great sacrifices too!
What is your favorite thing about summer?
Thanks for visiting…Have a wonderful day!