My granddaughter finished her turning twenty quilt, only we did twelve, not twenty fat quarters. She added the borders and the corners and I was able to get it all quilted for her.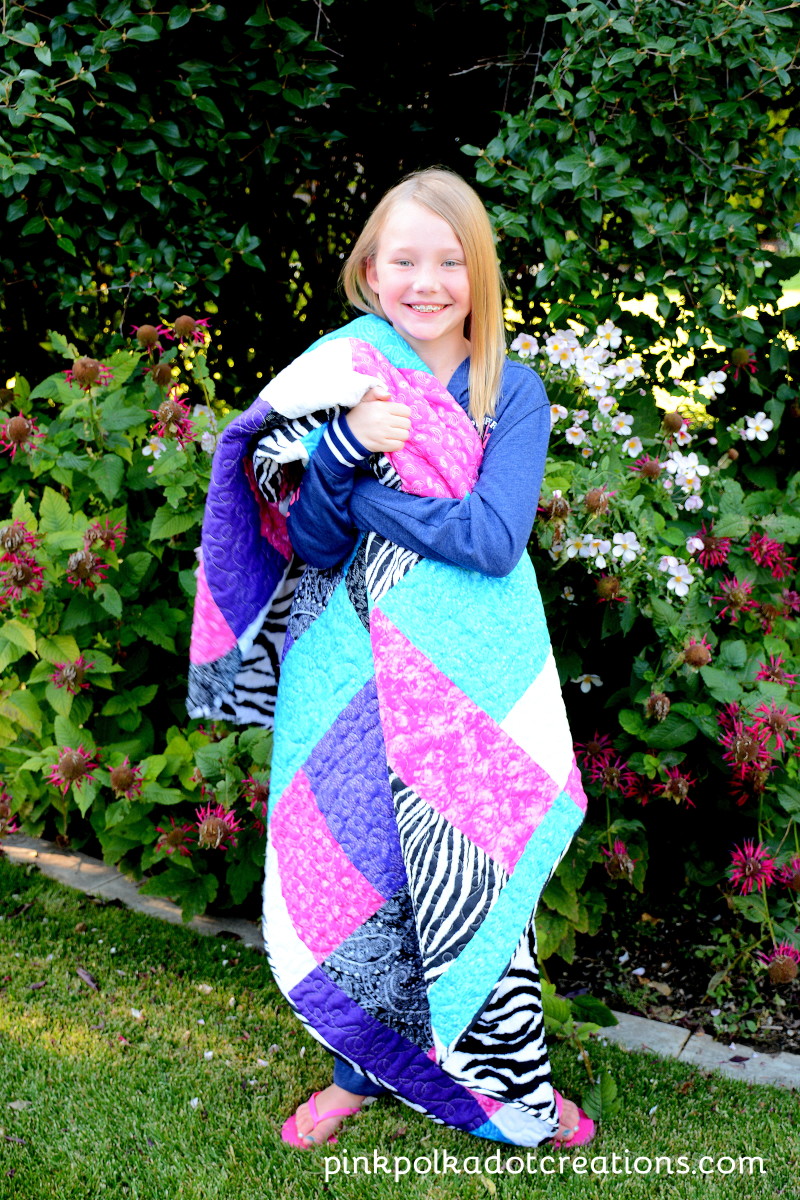 I think that she loves it! :)
She added the border and the corners. Her only request when we started her sewing class was that she could have minky fabric on the back…we found this zebra minky that matched perfectly…so someone was very happy! I quilted it and sewed the binding on. This pattern is called "Turning Twenty", but we only did twelve blocks! It is a perfect size for a lap quilt for her!
She is going to save this quilt for when they move into their new house. But she loves it and her mom is going to try to find a bedspread that matches and she will fold this at the bottom of her bed. So now she has one new thing for her new bedroom!
My granddaughter loves to sew and I need to find another project for her so that she will want to keep learning! Does anyone out there have any fun beginning projects? We have done pillowcases and pajama bottoms, so I would like to find a different project for her.
Thanks for visiting today!