Lately, I have decided that I am more country girl than city girl and these Embroidered Chicken Dishtowels kind of prove my point!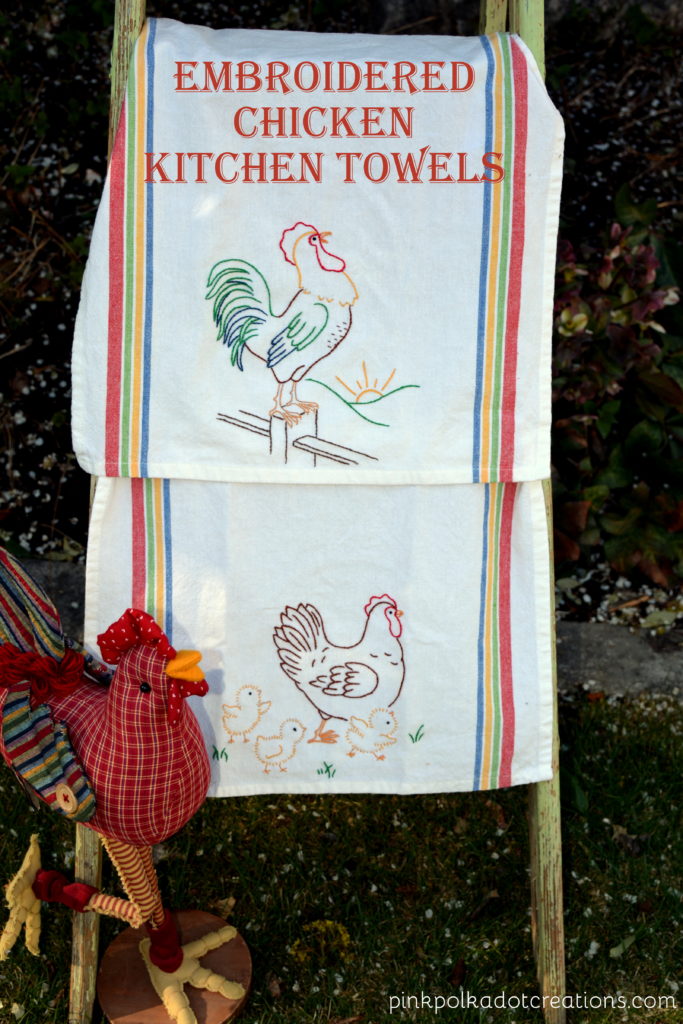 When my husband and I were in Texas last year, I found these dishtowels in a little quilt shop. The printed stripes on these dishtowels won my heart over, and the colors were perfect for my embroidered chickens!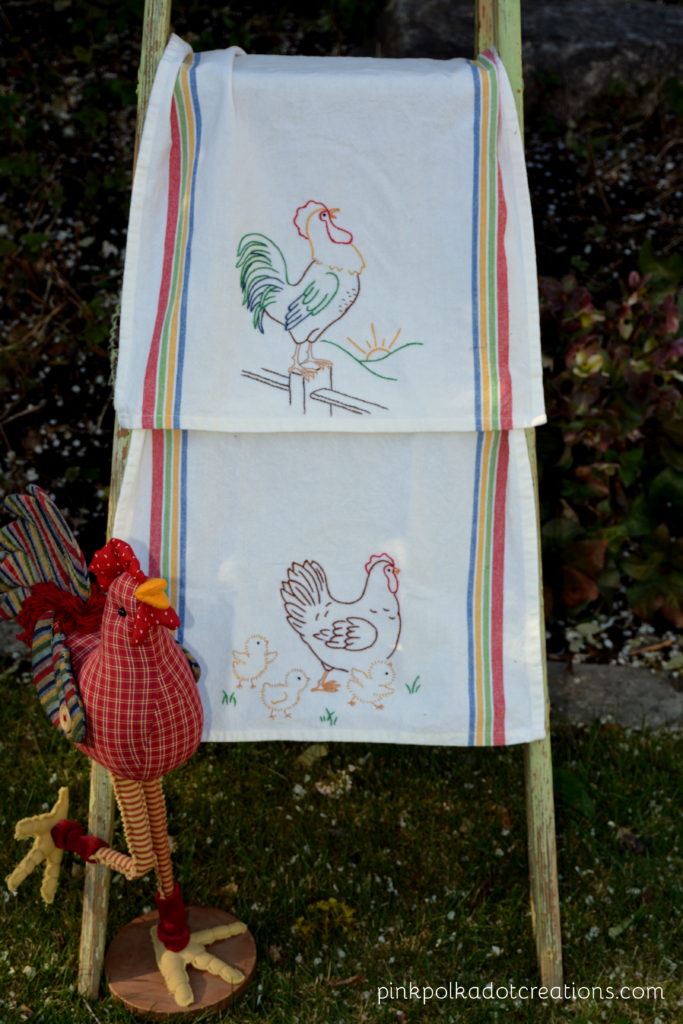 I also got the iron-on pattern at the same little shop. The pattern is called Rise and Shine and it is from Yesterday's Charm.
The vintage charm of these embroidered dishtowels are what I love the most! Don't they remind you of your grandma??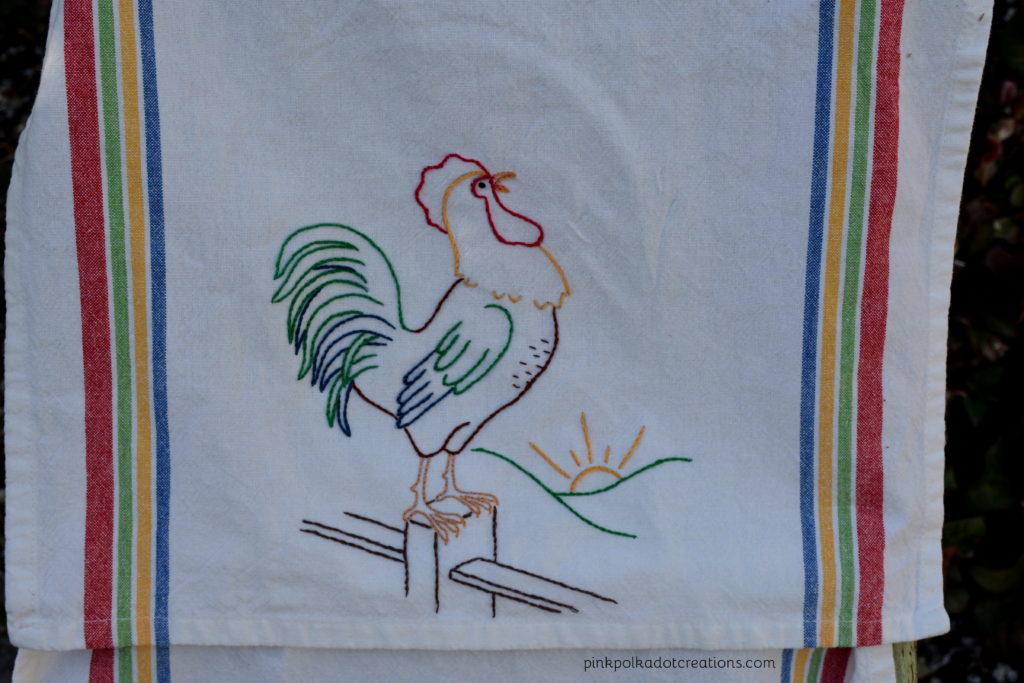 There are seven different styles in the pattern. But I chose the rooster crowing at the crack of dawn…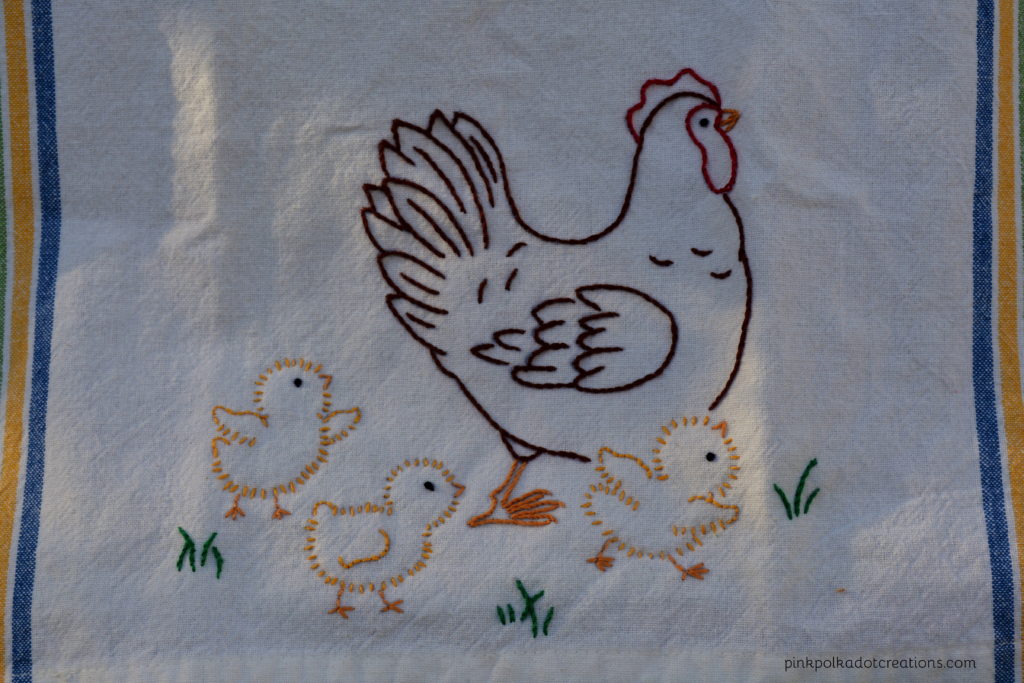 And the mother hen with her darling little chickees!
You could enjoy working on these Embroidered Chicken Dishtowels as I did. They are simple to do and so relaxing. There is not a lot of thinking and I could work on them while watching TV.
I did these two dishtowels, but I have 4 more that I can do. It only makes sense to try out some of the other patterns, even though any other dishtowels that I do will be for gifts, not to make a set.
They would be fun to pair up with some fun hot pads, and/or a knitted dishcloth!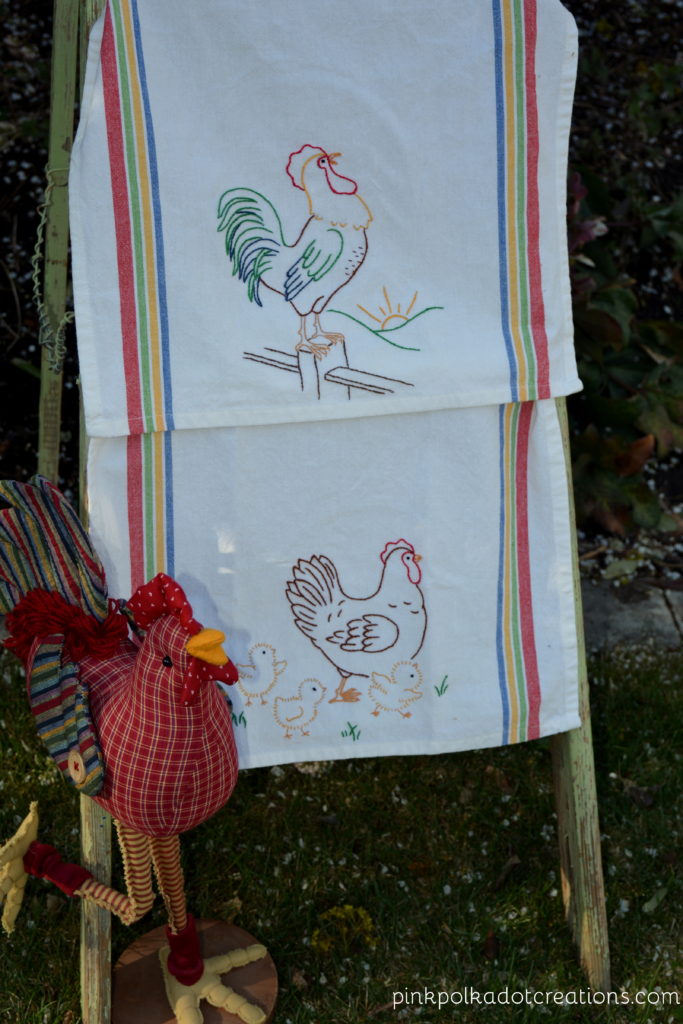 A fun way to display these towels is on my antique ladder! The rungs are the perfect width to display the dishtowels without having to fold them in! I wanted to be able to see the printed stripes! So this ladder will go in my kitchen along with the cute hen. This makes a fun way to welcome in a country spring! (Even though it snowed yesterday!)
Are you a little bit country too?
Thanks for Visiting…Happy Monday!