Today my thought comes from a little 4-wheeling trip that my husband and I took last week! We went up on a family property that we have and it was the most awesome, beautiful, Autumn day, that it just filled my heart with Thanksgiving for all the beauty and blessings that surround us!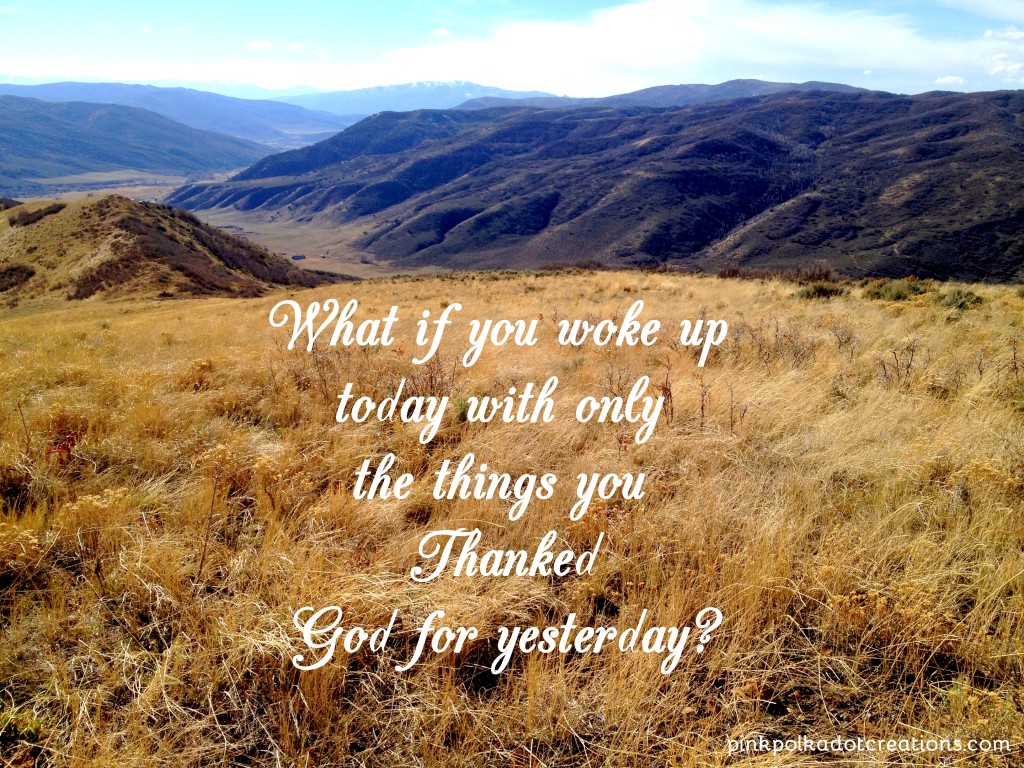 What if you woke up today with only the things you thanked God for yesterday?
Makes you think, doesn't it?