First of all I have to apologize for the troubles that we had yesterday! A lot of you let me know that you could not see any of the images or navigate around the blog, and I appreciate all of the support I recieved. I think that we are now fixed up again! Thanks for your patience during our new facelift!
This month for your visiting teaching message to your sisters, you will need to pick your favorite conference talk to teach. There are so many good ones again this time that it is hard to pick! :)
Since it is soon going to be gardening time around here, I thought this would be a fun theme to work around, so I made my regular card, a blank card and a seed packet!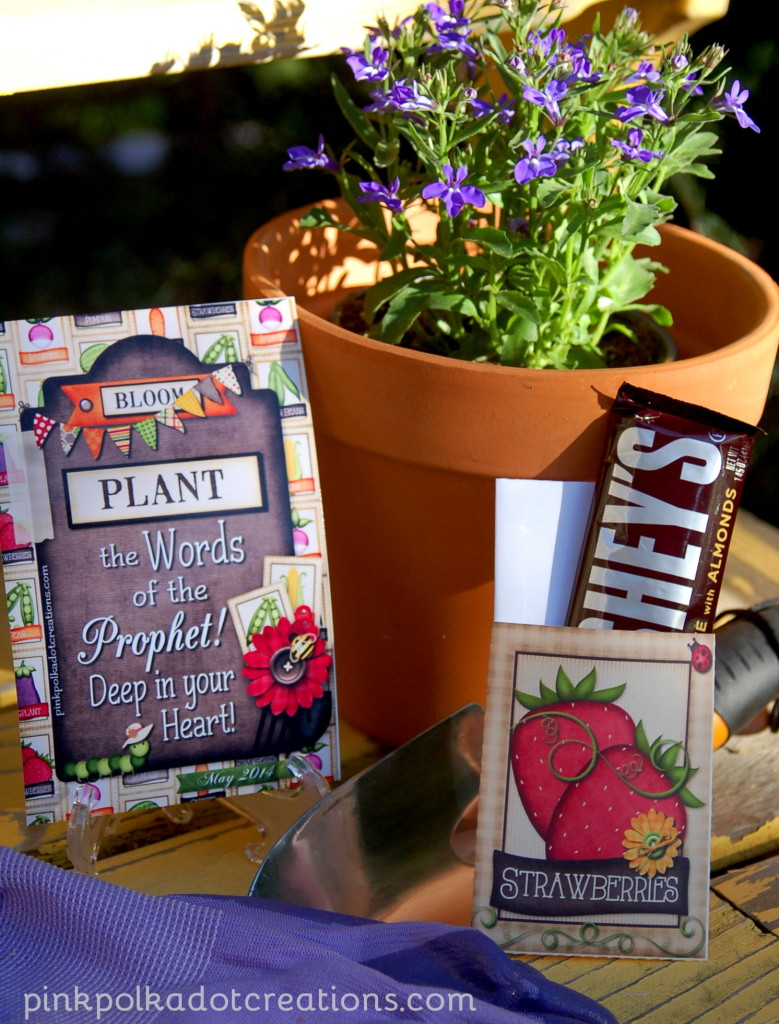 Here are the printables. I am going to try something a little bit different this month. I am including the jpeg picture like always, but I am going to do a pdf download for those that would like it that way! So here is the printable with the message:
This is formatted for a 4 x 6 card.
Here is the blank for those of you that would like to translate, or for those of you that want a fun garden card for something else!
Here is the seed packet page. This is formatted for an 8.5 x 11 page, so you can just print your own. Cut out on the solid lines and fold on the dotted lines around the strawberry box to make your packet. Glue the flaps and you are done!
Just click on the links for the PDF files.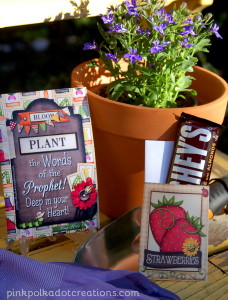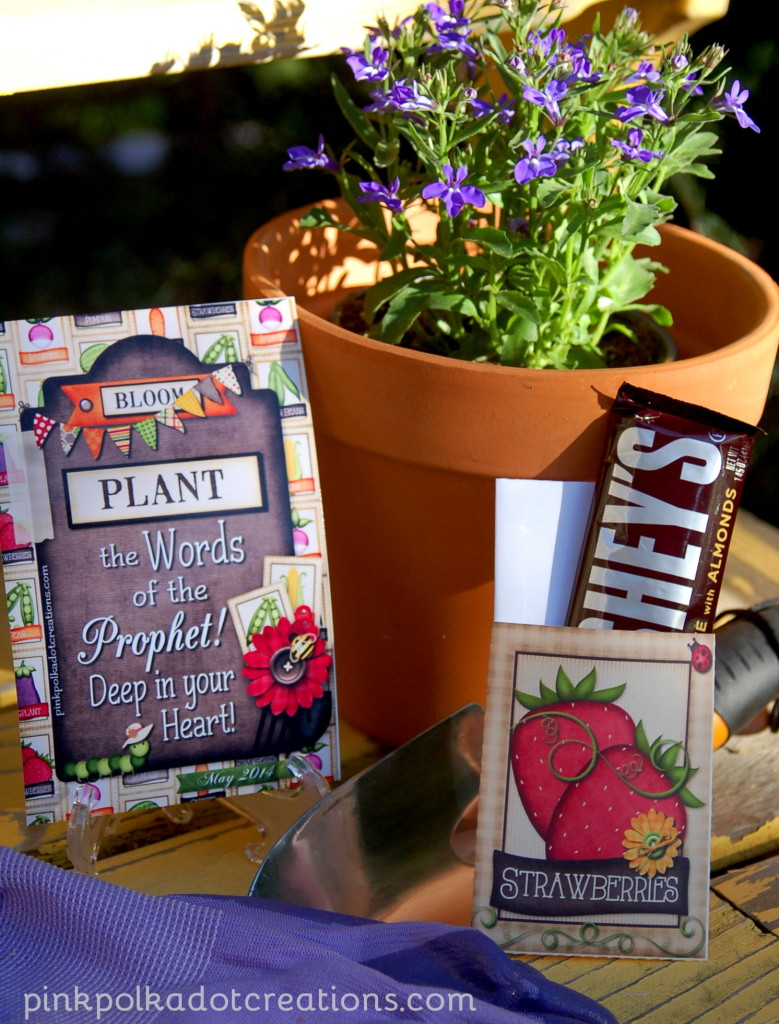 So there you have it for this month. You could add a candy bar and your favorite talk to the seed packet or you could take a small plant for the garden, or you could make the card into a fridge magnet! Lots of options.
But again the most important thing is your visit!
Happy Visiting!