Blueberry Lemon Sugar Crusted Muffins
One thing that has changed around our house since my husband's incident…is the fact that he now wants to eat breakfast!
He has never been much of a breakfast eater at all and now he is hungry in the morning and he has his appetite back!!!
Yay!
So I have been making breakfast!
Since I don't want to cook a big breakfast every morning, I have been making things that I can put in the freezer and just heat up!
These Blueberry Lemon Sugar Crusted Muffins fit that bill.
A lot of you are probably thinking that I should be making pumpkin everything, because it is fall time after all!
But I just like the light refreshing taste of fruit in the morning, so blueberry lemon it is! And since you can find fresh fruit all year long, there is no excuse for not making these.
Here is the recipe: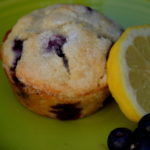 Blueberry Lemon Sugar Crusted Muffins
2017-10-24 11:11:29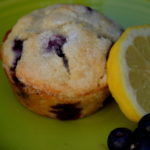 Serves 12
A refreshing, lemon berry muffin with a sweet sugar crusted top! Perfect for breakfast, brunch, or a sweet little treat!
Nutrition Facts
Amount Per Serving
Calories 95
Calories from Fat 74
Trans Fat 0g
Polyunsaturated Fat 0g
Monounsaturated Fat 2g
Total Carbohydrates 5g
2%
Sugars 3g
Protein 1g
* Percent Daily Values are based on a 2,000 calorie diet. Your Daily Values may be higher or lower depending on your calorie needs.
Ingredients
2 cups flour-divided
3/4 cup sugar-divided
2 teaspoons baking powder
1/4 teaspoon salt
1/2 cup butter, melted
3/4 cup milk
1 egg
1/2 teaspoon vanilla
1 lemon-zested and juiced
1 1/2 cups fresh blueberries
Instructions
1. Heat oven to 400 degrees F. Line a 12 cup muffin tin with papers or spray with cooking spray.
2. In a medium bowl, combine 1 3/4 cups of the flour, 1/2 cup of the sugar, the baking powder and salt. Add the butter and combine. In a second bowl, whisk together the milk, egg, and vanilla and one tablespoon lemon juice. Gradually add the milk mixture to the flour mixture and stir until just combined; the batter will be lumpy. Toss the blueberries and lemon zest with the remaining flour in a bowl. Gently fold the berry mixture into the batter.
3. Fill each muffin cup 3/4 full. Sprinkle with the remaining sugar. Bake for 17 to 20 minutes or until a toothpick inserted into the center of the muffin comes out clean. Transfer pan to a wire rack to cool for 10 minutes. Serve warm.
Notes
These freeze well!
Pink Polka Dot Creations http://pinkpolkadotcreations.com/
This recipe is one that I have been making for awhile, but I used raspberries instead of the blueberries!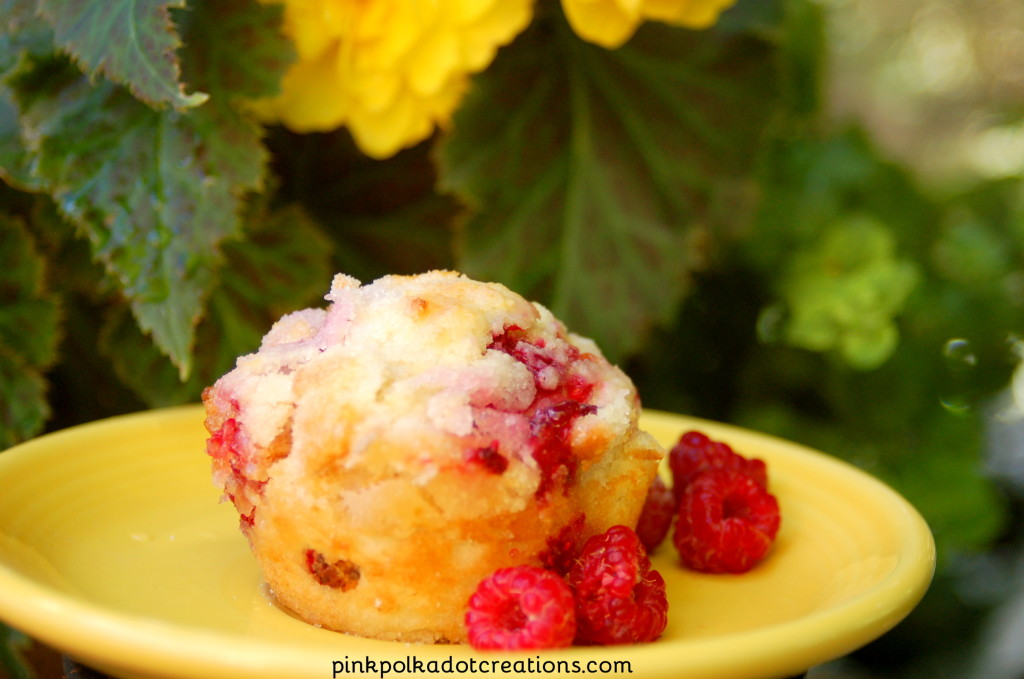 Both are delicious!
Click on the link for this recipe:
Sugar Crusted Lemon Raspberry Muffins
Another thing that I made up is a batch of French Cocoa!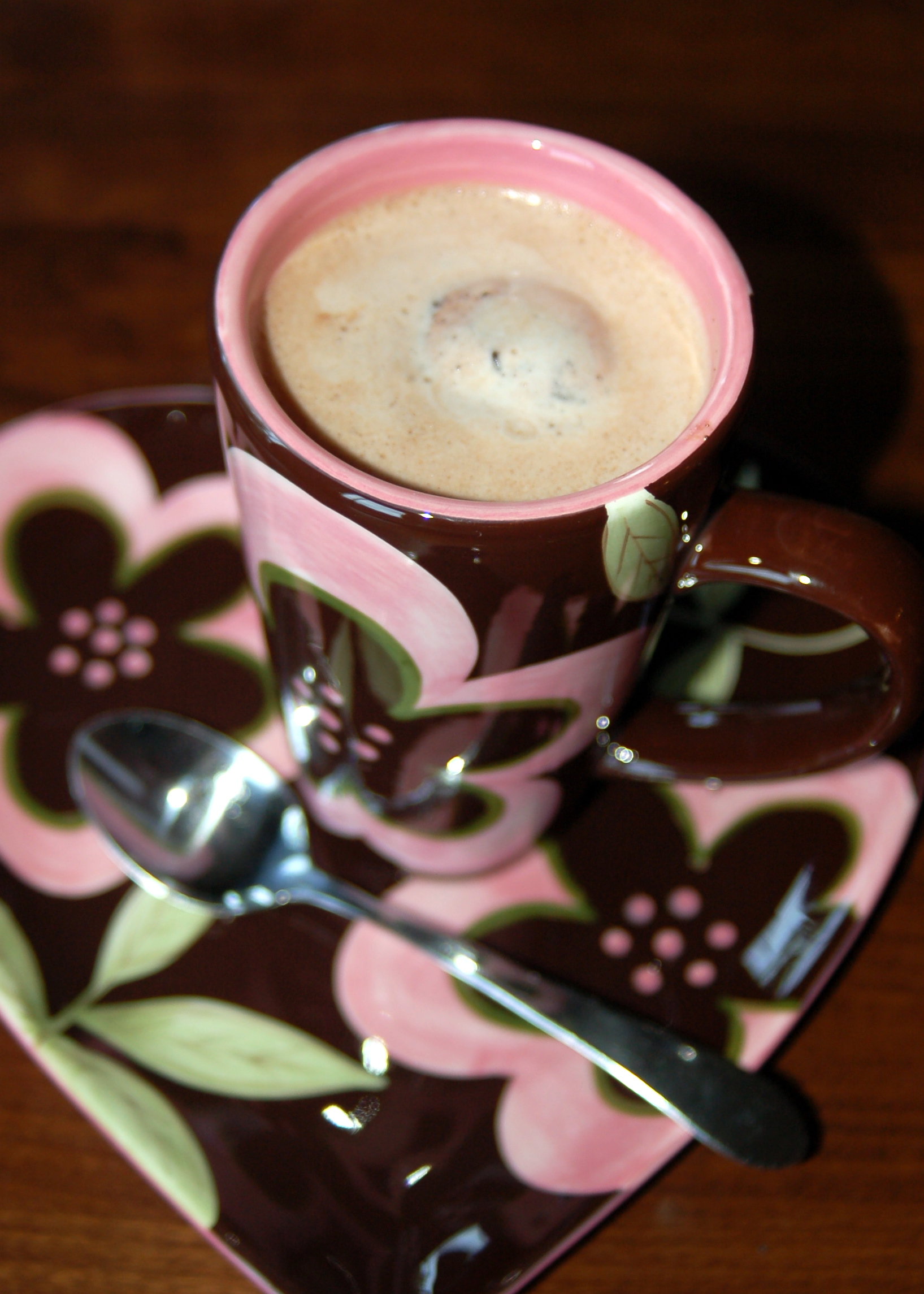 I make this and freeze it, so all you have to do is heat your milk up in the microwave and plop a scoop of the frozen cocoa into the milk for a creamy, foamy, wonderful cup of hot chocolate! Easy Peasy!
One other thing I have made is breakfast burritos.
Simply make scrambled eggs and add any veggies like, onions and peppers. Then add any meats that you like. I added ham and sausage. Next comes some hash browns and grated cheese. Heat it up until the cheese is melted. Fill tortillas with the egg mixture and add some salsa before rolling up. Wrap in plastic wrap and freeze. To heat up, remove the plastic wrap and heat in the microwave until hot.
So there are my breakfast foods that I have ready to go.
My favorite one of all of them are still the Blueberry Lemon Sugar Crusted Muffins! I need a little sweetness in the mornings!
Thanks for Visiting! Hope you have a Sweet Day!