I have had lots of reasons to make thank you gifts lately, so today I want to show you a fun Fall Gift Basket!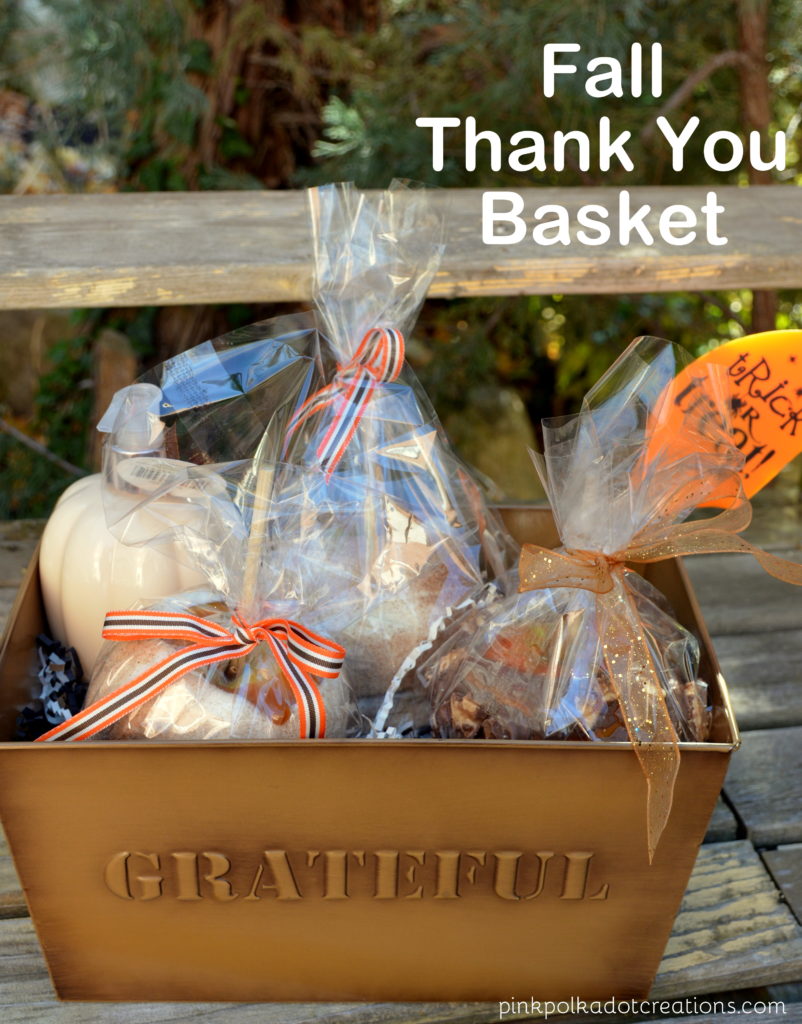 We love to make and eat caramel apples at our house, so this was the first thing I thought about to put in this basket.
I found these cute baskets at Michaels and they were on clearance. So that was a great score!
My husband helped me make caramel apples one afternoon. We made 16 apples and with his help it went quickly!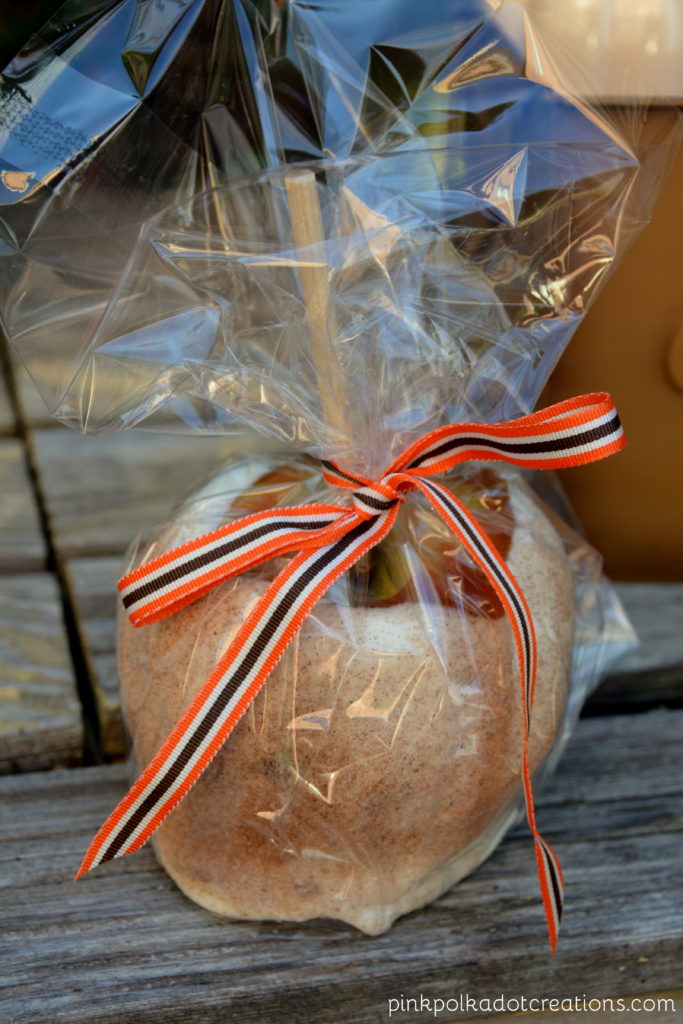 Our family's favorite apple…is the apple pie caramel apple.
To make these apples, dip them in caramel first. Let them set. Then dip in melted white chocolate and then sprinkle with cinnamon sugar!
Check out this post from a few years ago!
They are super easy and taste deeeelicious!
We also made some milk chocolate apples that had chopped up candy bars on the outside!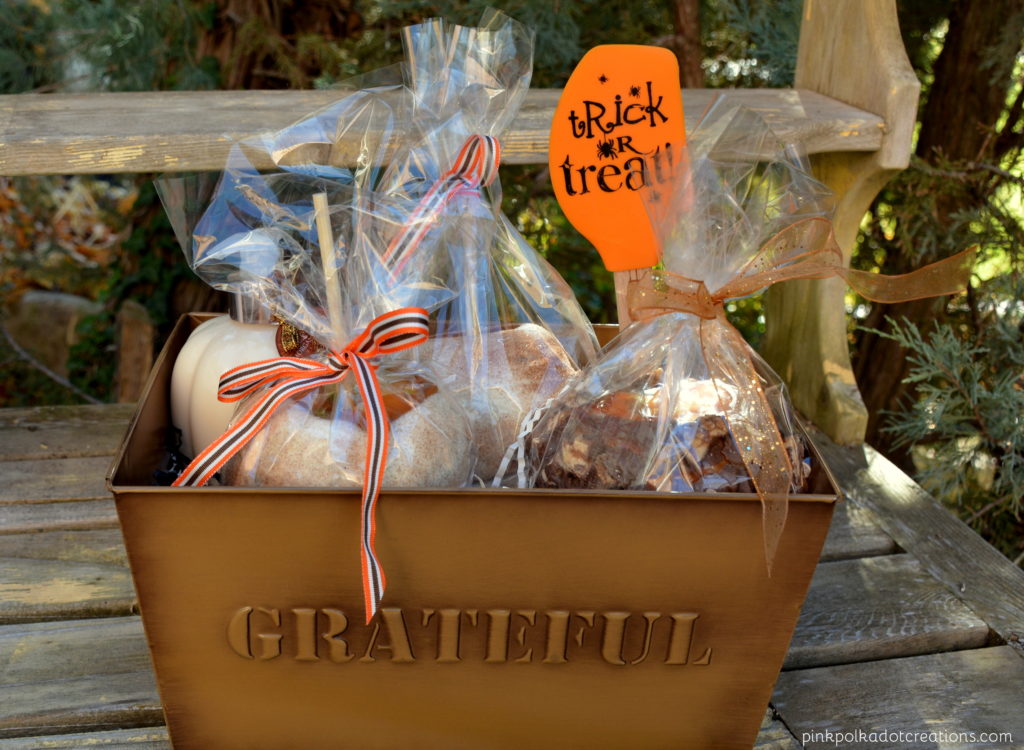 I added the pumpkin lotion bottles that I found for the visiting teaching handout.
To round out this basket, I added a cute little trick or treat spatula.
The darling tin baskets were perfect for these thank you gifts!
We are so grateful at our house for all the blessings that we receive each day! With Thanksgiving coming up soon, it seems that our hearts naturally turn to gratitude.
Do you need a Fall Gift Basket to give to someone that you appreciate?
Now is the time to do it!
Thanks for Visiting…Hope you can find Gratitude in all things!