Today I have a fun DIY Dresser Makeover!
This was a fun, simple makeover…but boy did it make a big difference in the final look!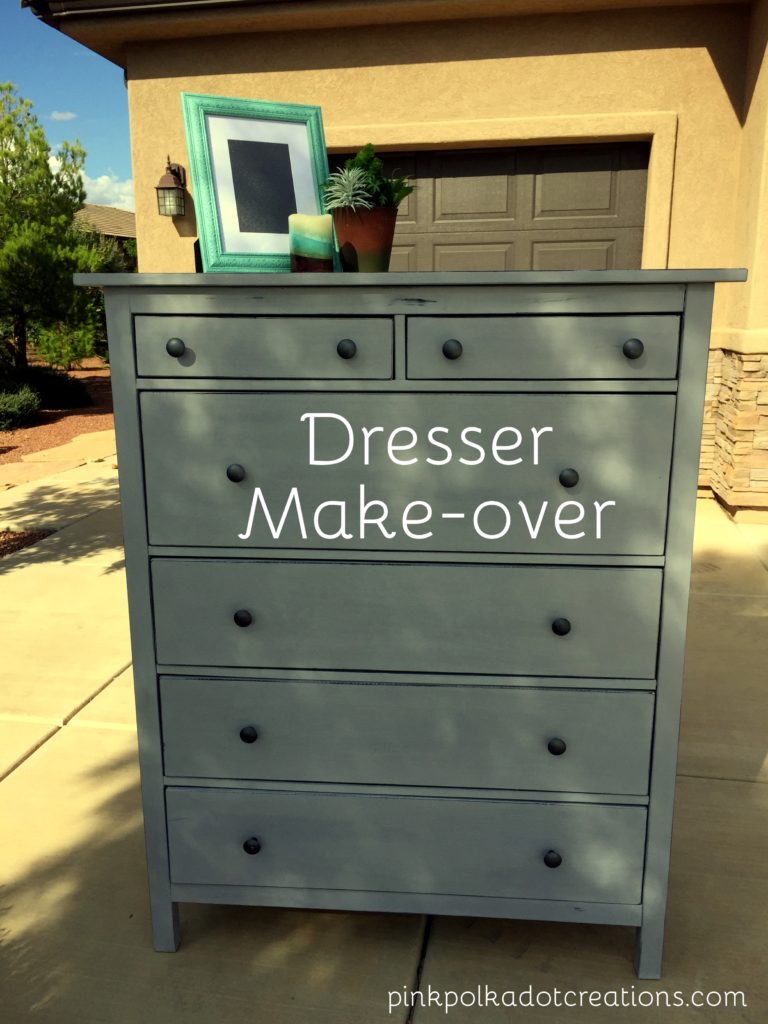 A simple black dresser with a couple of coats of chalk paint, some distressing and a beautiful wax finish!
My daughter's new husband gave me this dresser because he no longer needed it.
It was a simple black dresser, so I decided that I would give it the new black color, which is gray.
Found the chalk paint at Home Depot and decided to give it a try.
With just two coats of paint and a little bit of distressing, I was able to change the look completely!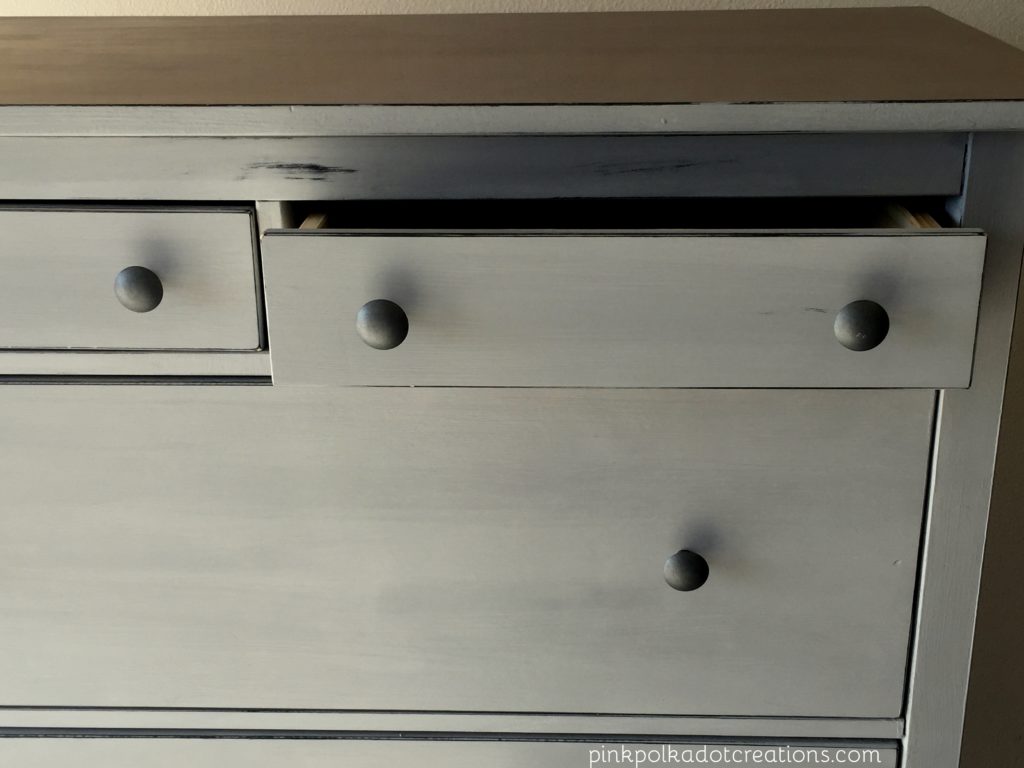 Here is a close-up. I sanded the edges so that a little bit of the black paint would show through.
You could keep sanding until you get down to the raw wood. But I liked the look of the black showing through!
By using the same hardware, I saved a some money and I like the pewter look of these knobs!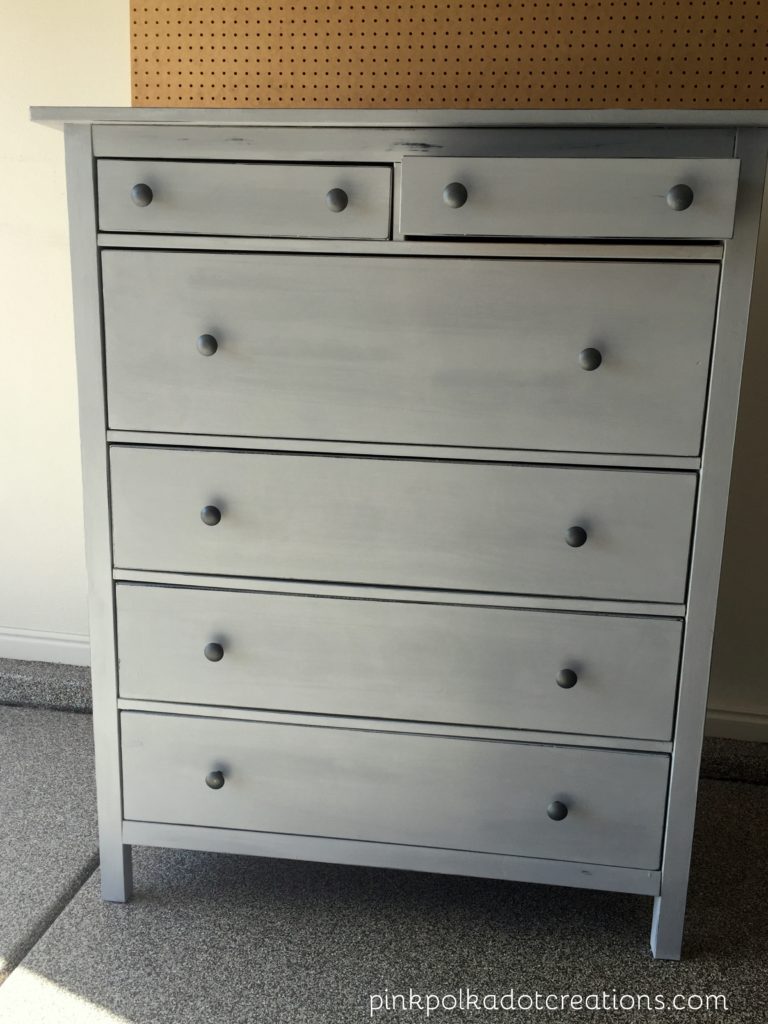 Annie Sloan wax was the finish on this dresser.
I love the waxed look and feel.
It is easy to apply and then you simply buff it to a beautiful shine!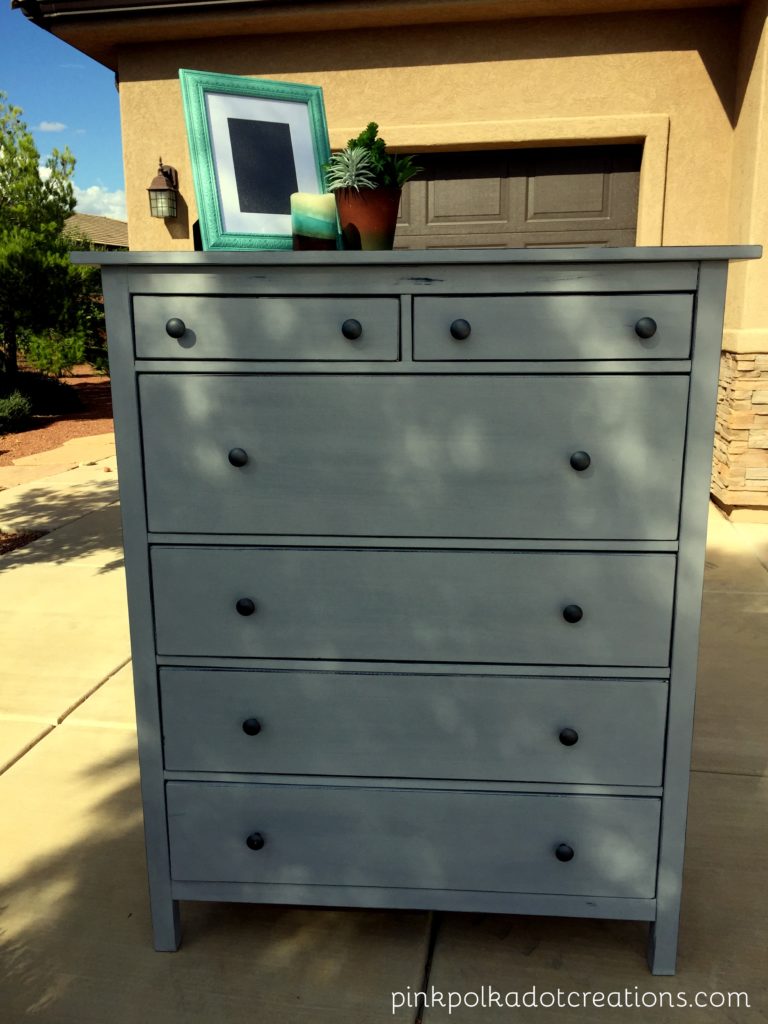 So that is my DIY Dresser Makeover!
Have you done any DIY furniture pieces?
I am kind of hooked on these types of projects.
For the cost of a can of paint and some leftover furniture wax I have a beautiful new, piece of furniture!
All it takes is a little bit of elbow grease and some time and you can transform something old into something new!
Now it is time to find something new to makeover!!
Thanks for Visiting…Hope you are having a good Monday!
Our hearts and prayers are going out to all of those that have been affected by the hurricane disaster! I wish there was something more that I could do. The destruction is devastating. May you find peace in the chaos!