We had a Beautiful Fall Wedding in our family last weekend!
Yes, that is two weddings in two months!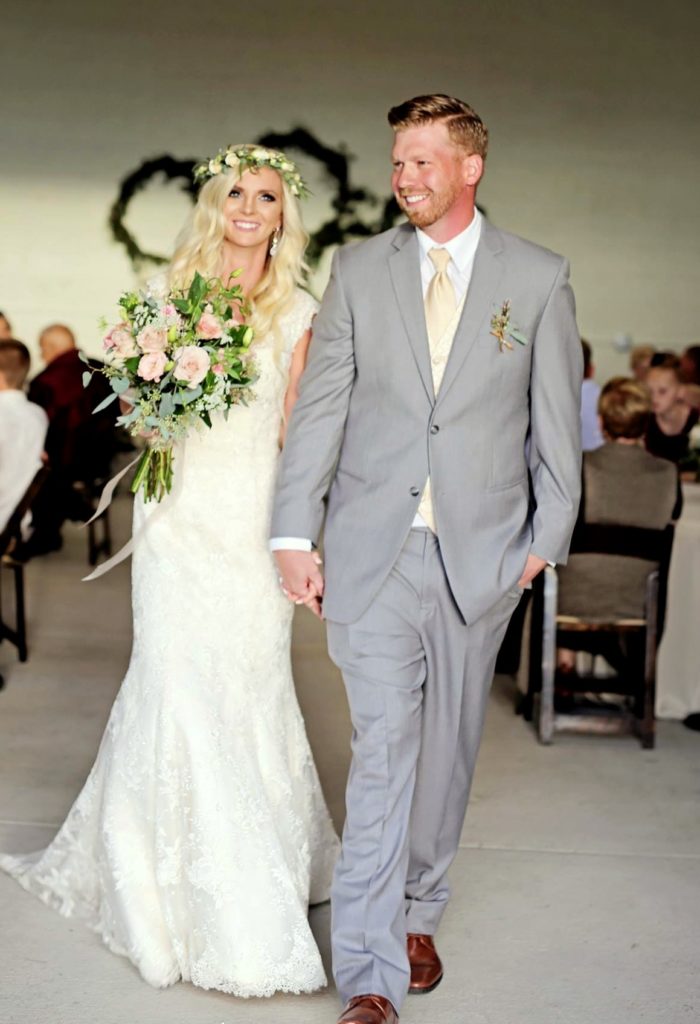 But…we are so excited to add to our family!
My husband and I love that our family is still growing!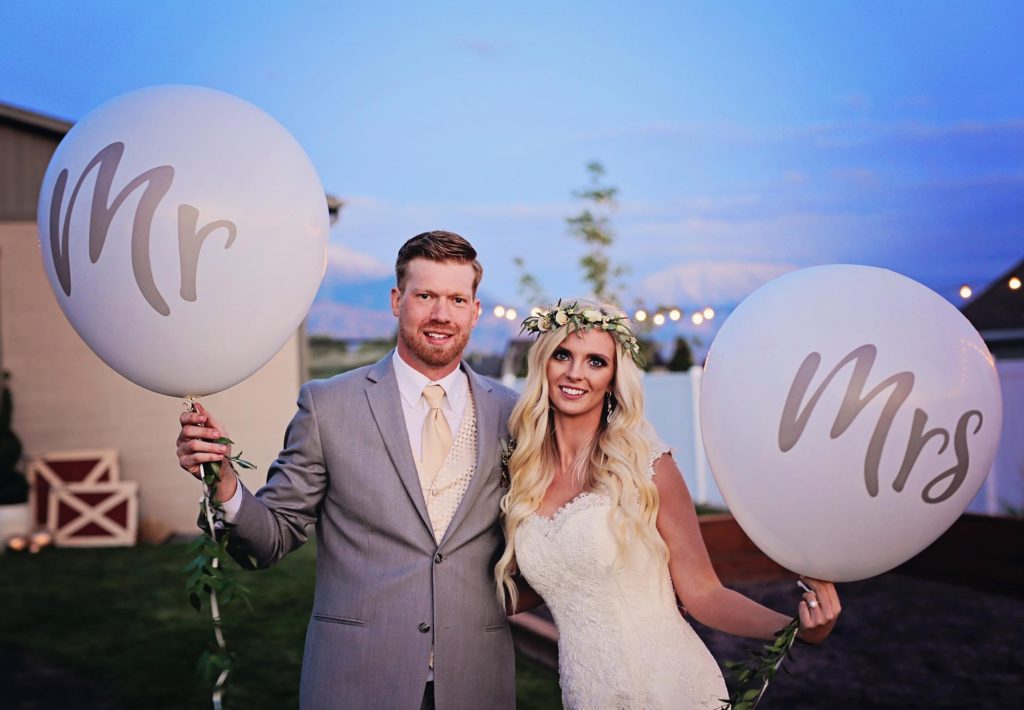 Aren't they such a cute Mr. & Mrs.???
I may be just a wee bit prejudice! :)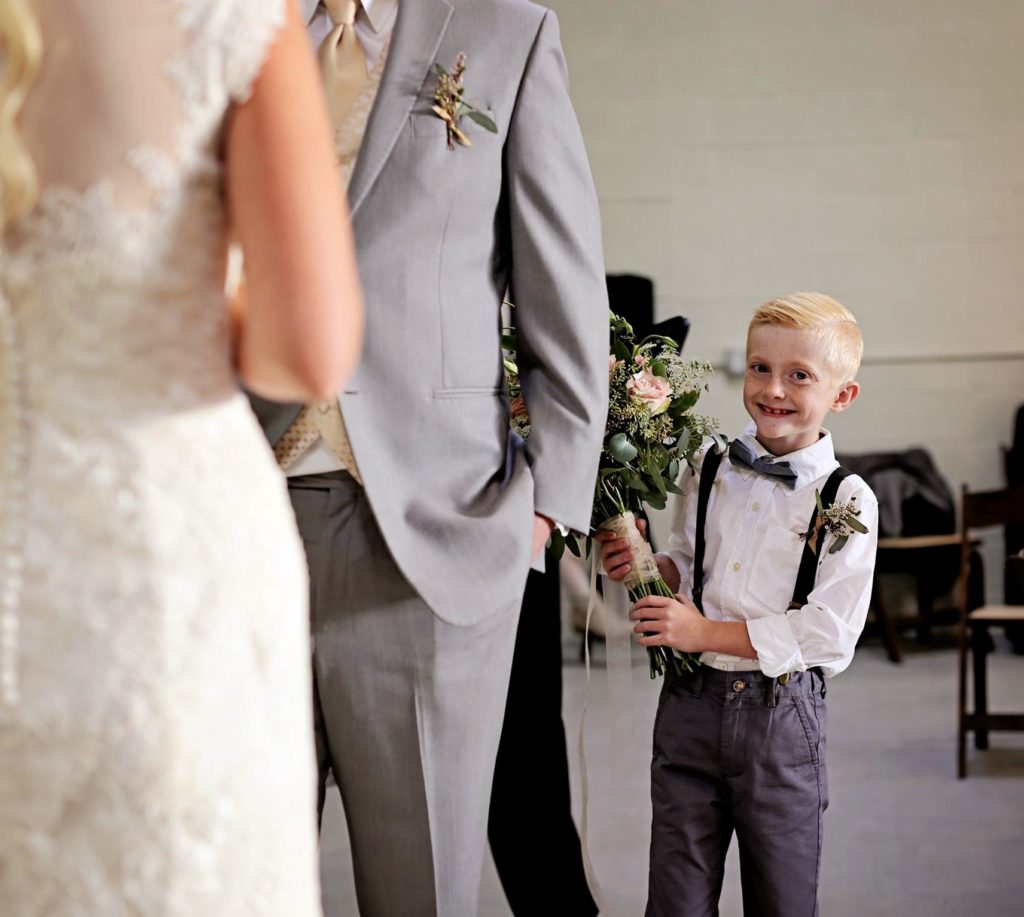 This little guy was so cute and did a wonderful job as the ring bearer!
That smile….Oh my!
The decorations were beautiful!
My cute new little DIL did a beautiful job of putting everything together!
Don't you just love the gold pumpkins?
There were several pumpkins that were used in the decor and it was perfect for a beautiful fall wedding!
My friend Heather, did all of the flowers and they were absolutely gorgeous!
Thanks Heather!
Not only did we get a beautiful new daughter in law…but these darling little ones too!! They are adorable!!
We are truly blessed!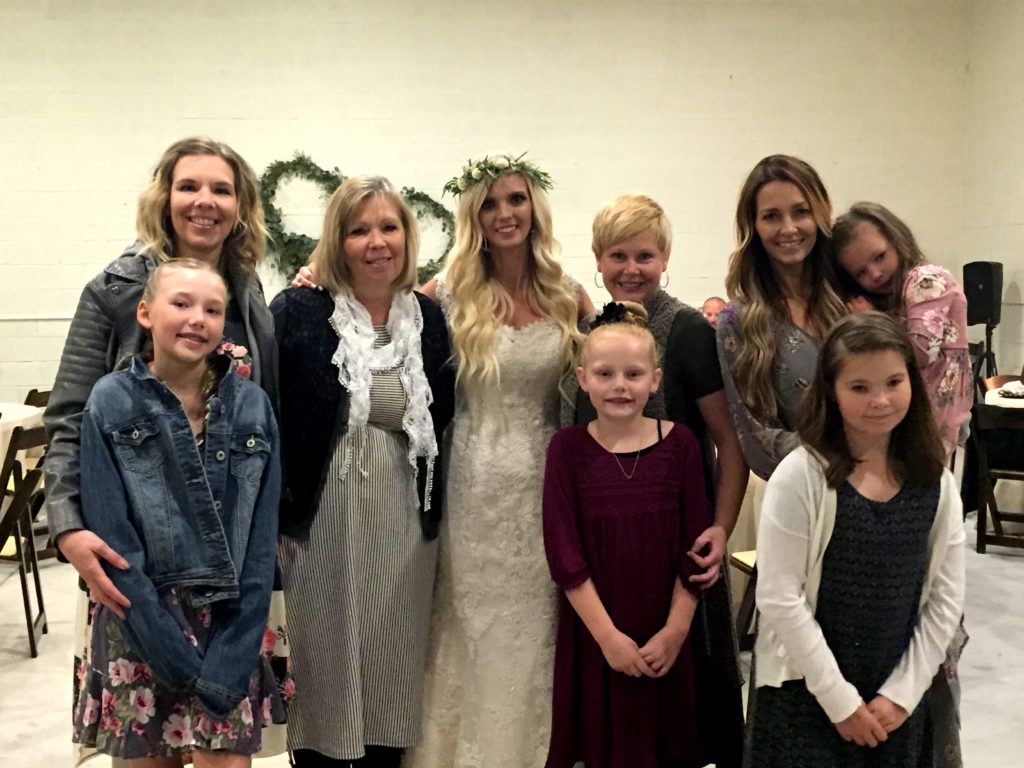 Our family is growing and I truly am blessed to have all of these wonderful daughters and granddaughters in my life!
They are some of my greatest blessings and mean the world to me!
Because I only have one sister, it is fun to have many other wonderful girls in my life!!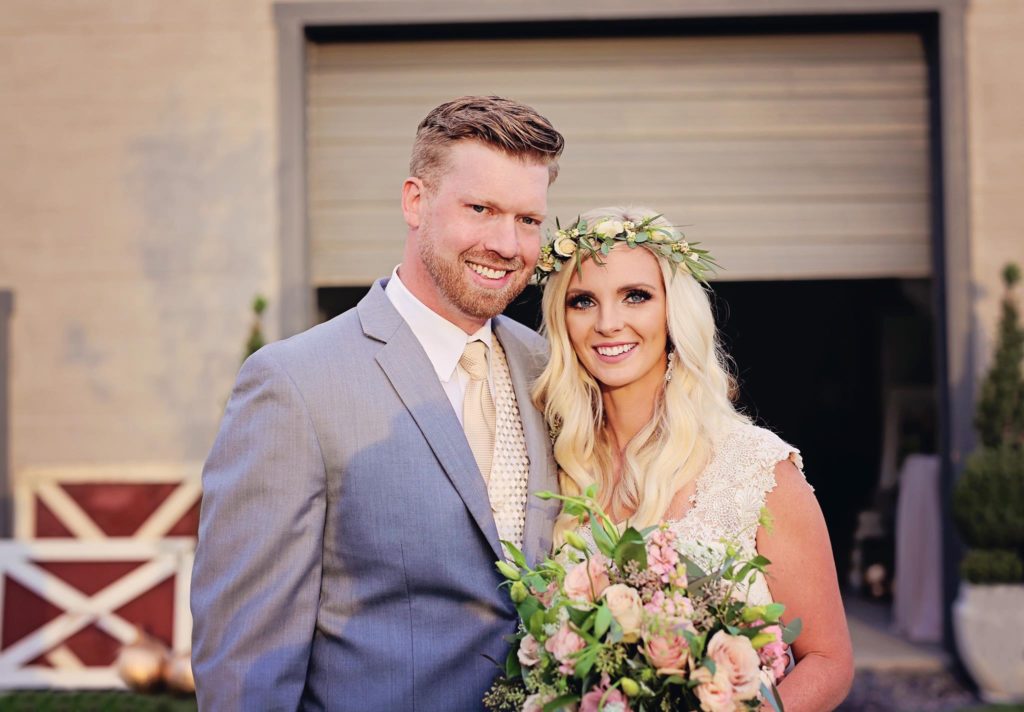 Congrats to this new bride and groom.
I think the smiles say it all!
So now our busy summer is over and we can get on with all the fun fall festivities! It is time to get new family pictures and to have some fun fall parties with all the kids!!
Can't wait!
What is on the agenda for your fall?
Thanks for Visiting. Have a beautiful fall day!