I finally got my Bloom Quilt finished and I love the way that it turned out!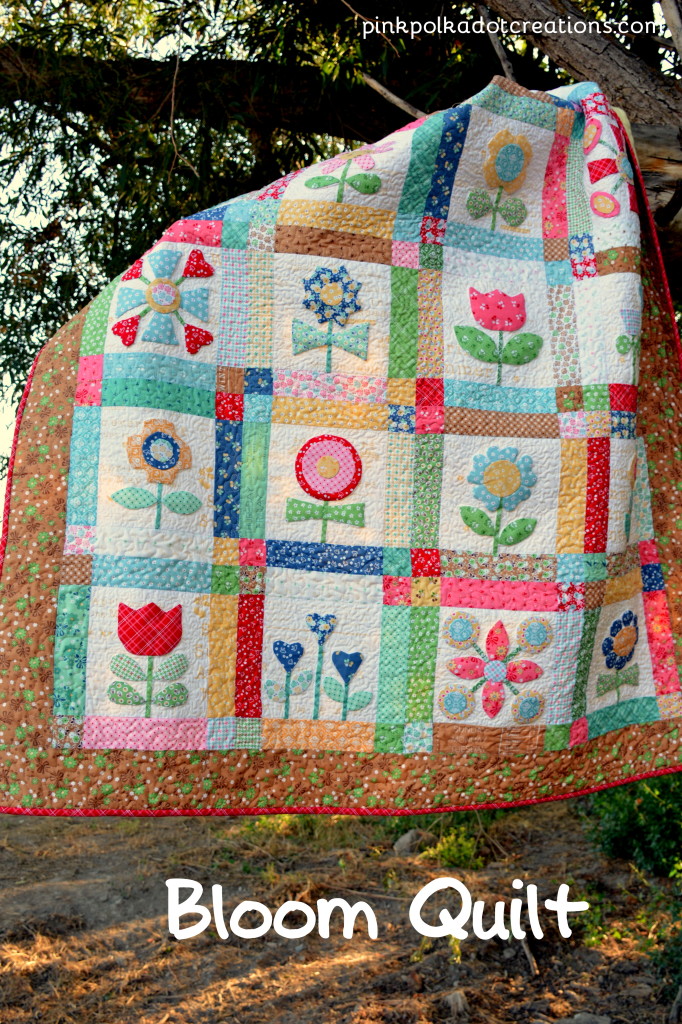 I have to admit that this was not my favorite quilt to put together…it was tedious to make all of the appliques and then applique them all on to the blocks, but the end product was beautiful and I will enjoy it for many years to come!
This is a Lori Holt pattern and fabric. She did a sew along on her blog with one block each week. It is a fun, vintagey quilt!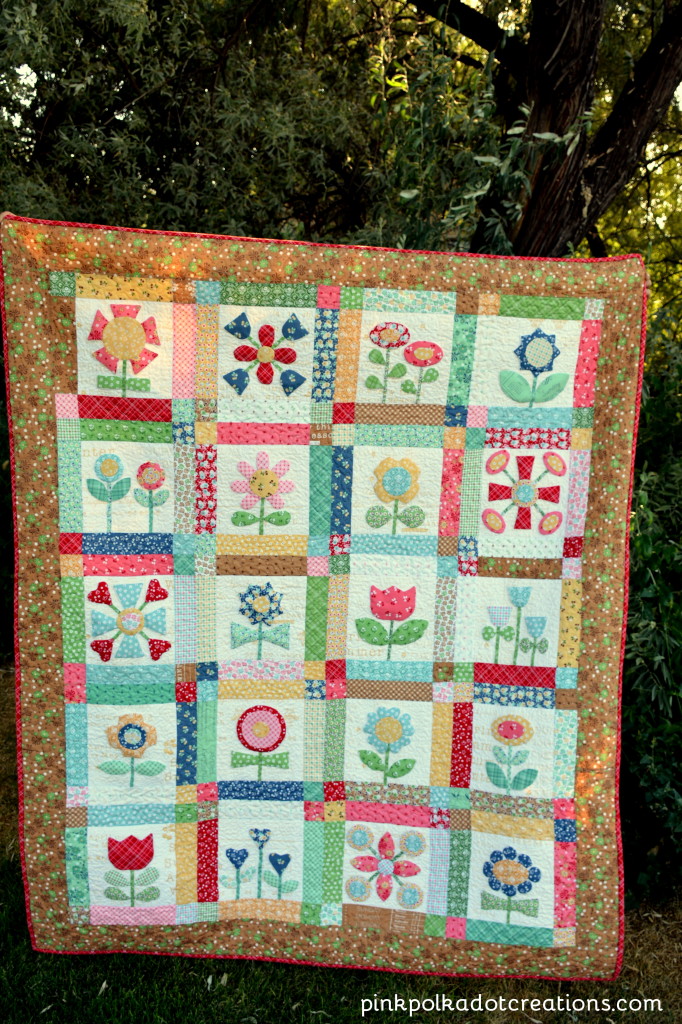 Here are a few of the blocks up close: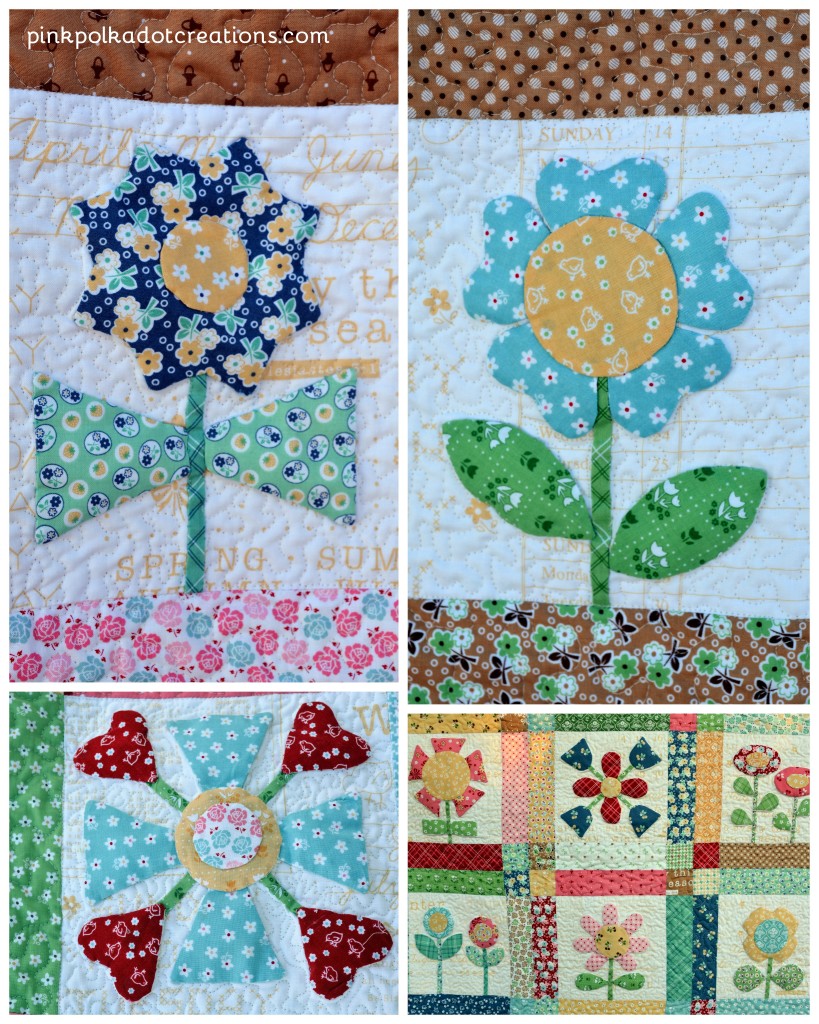 Each block has several templates that you trace around on a light weight Pellon, then you sew each piece with the fabric and turn it right side out. You then glue the pieces down on a block and hand applique them. I do love the idea of it, and I could get my block ready and do the hand sewing at night when we were watching TV. It is just that it takes several different steps to do each block. But I am glad I learned how to do it…I just don't know if I will do another one! :) I enjoy doing wool applique because it does not have as many steps to getting the blocks ready!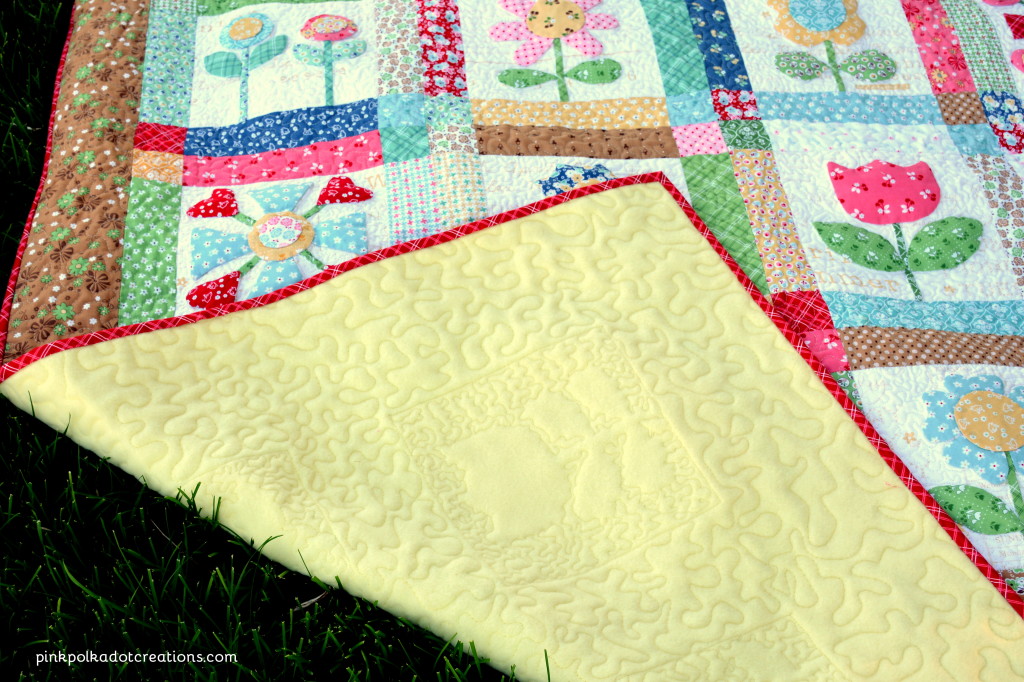 I quilted this quilt with an all-over stipple pattern. I outlined each block and then did some micro-quilting around each of the appliques. It makes the appliques really stand out!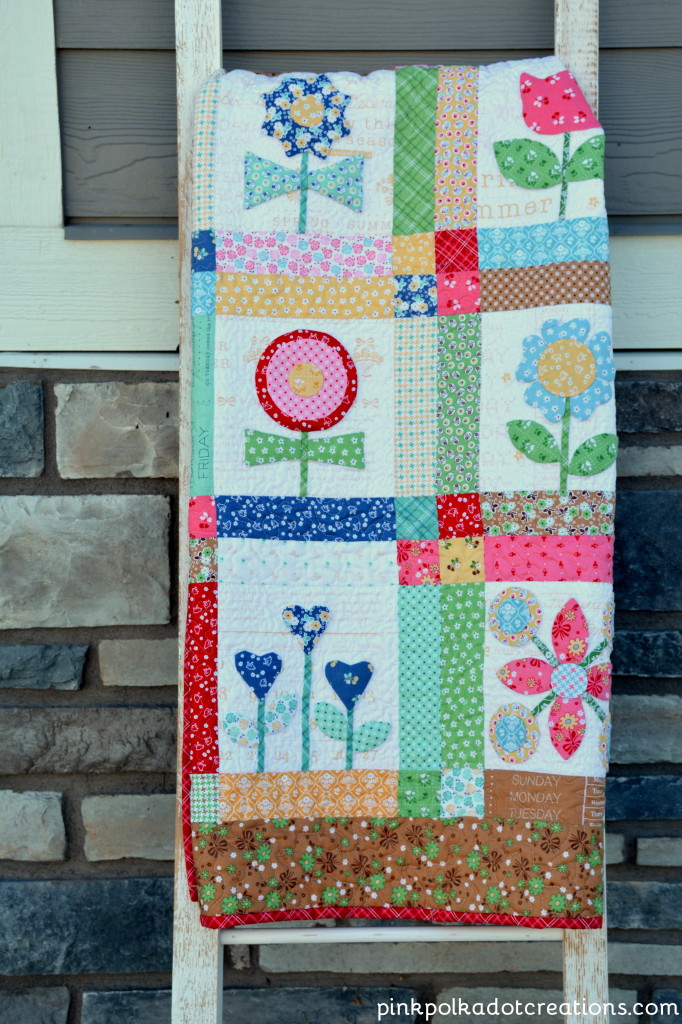 Here it is on my new quilt ladder that I got from Harp Design when we went on our trip to Waco and the Magnolia Market! I love it! I will put this quilt ladder in my living room and I can change up the quilts with every season and/or holiday! :)
I do love this Bloom Quilt, the vintagey feel of the fabrics and the fun applique flowers. It makes me happy! (Mostly that it is done!)
How is everyone coming along on your 40 day conference reading?? Did you get the notice of the change on 23 Sept? You will read the article on page 81, because I put the article on page 85 twice! OOPS!
Thanks for Visiting…Have a Great Weekend!