Here is fun, EASY, treat that you can make for your family for family night, or for a Halloween party, or to take a treat to your neighbors or co-workers! It is just a simple spin on a classic recipe!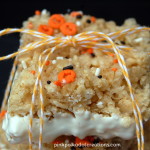 Chocolate Dipped Rice Crispies
2013-10-13 20:51:11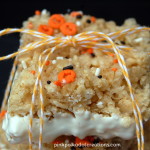 Serves 9
An easy, fun spin on a classic recipe. You can change it up for any holiday or leave the sprinkles off for an everyday treat!
Nutrition Facts
Amount Per Serving
Calories 409
Calories from Fat 152
Trans Fat 0g
Polyunsaturated Fat 1g
Monounsaturated Fat 4g
Total Carbohydrates 60g
20%
Sugars 41g
Protein 5g
* Percent Daily Values are based on a 2,000 calorie diet. Your Daily Values may be higher or lower depending on your calorie needs.
Ingredients
3 tablespoons butter
1 10 oz package miniature marshmallows (Or about 4 cups)
6 cups rice crispy cereal
12-16 ounces melting chocolate (White, semi-sweet,or milk)
Sprinkles- optional
Instructions
1. Melt butter in large saucepan over low heat. Add marshmallows and stir until completely melted. Remove from heat.
2. Add cereal. Stir until well coated
3. Press mixture evenly into an 8 x 8 pan coated with cooking spray. Sprinkle with your favorite sprinkles- (optional) Cut into 9 pieces when cooled.
4. Melt chocolate in small microwave proof bowl, for 1 minute at 50% power. Stir and microwave for another 30 seconds at 50% power. Stir until melted. (I only melt half of the chocolate at a time)
5. Dip bottom half of cut rice crispies and place on parchment or wax paper, chocolate side up, until chocolate is set.
6. Enjoy!
Pink Polka Dot Creations http://pinkpolkadotcreations.com/
(I made these in a square pan rather than the 9 x 13 pan because I wanted a thicker rice crispy to dip, so if you are making for a crowd you will want to double the recipe!)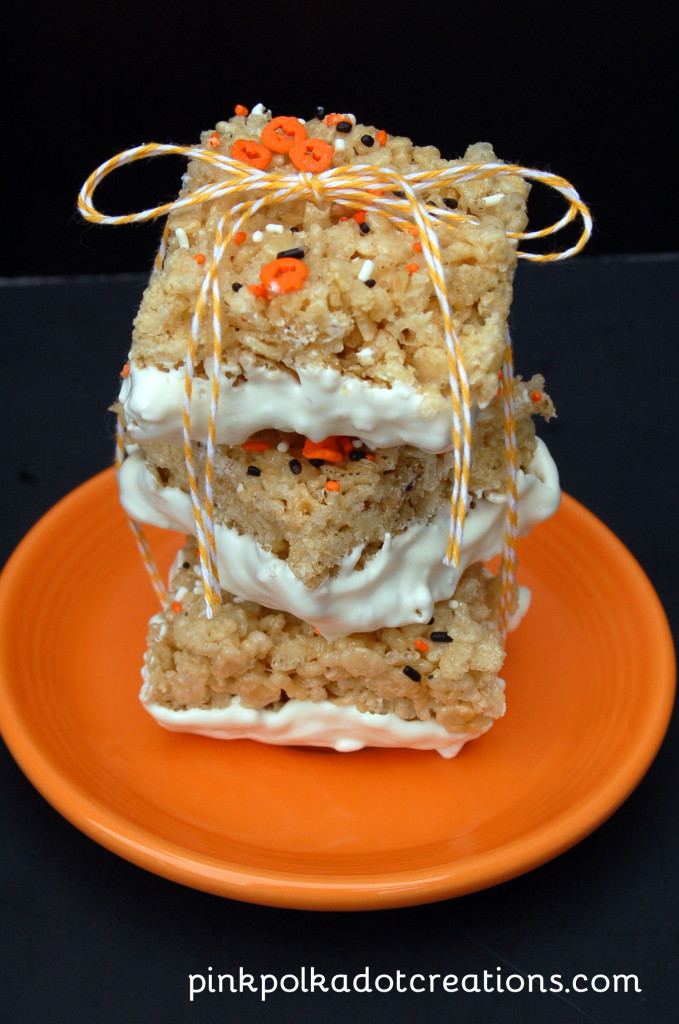 This is a fun twist on your regular rice crispy treats that you can change the sprinkles or the chocolate for any holiday, or just for some fun everyday fun!
So do you want to make this fun treat for you family today! Go ahead, I know they will love you for it!
Have a great day! Love Ya!