Tag Archives: Easter craft
This a post that I posted a couple of weeks ago over at I Should Be Mopping the Floor, but wanted to share it with you here!
Well, I think that it is officially Spring here. Well, maybe not officially, but it is snowing or raining one day and beautiful sunshine the next, so isn't that the definition of spring? I love when the flowers start popping out of the ground and there is hope of the warmer weather coming. But, sometimes I just cannot wait for it to come, so I decided to bring it in a little bit earlier with my Spring in a bottle(s)!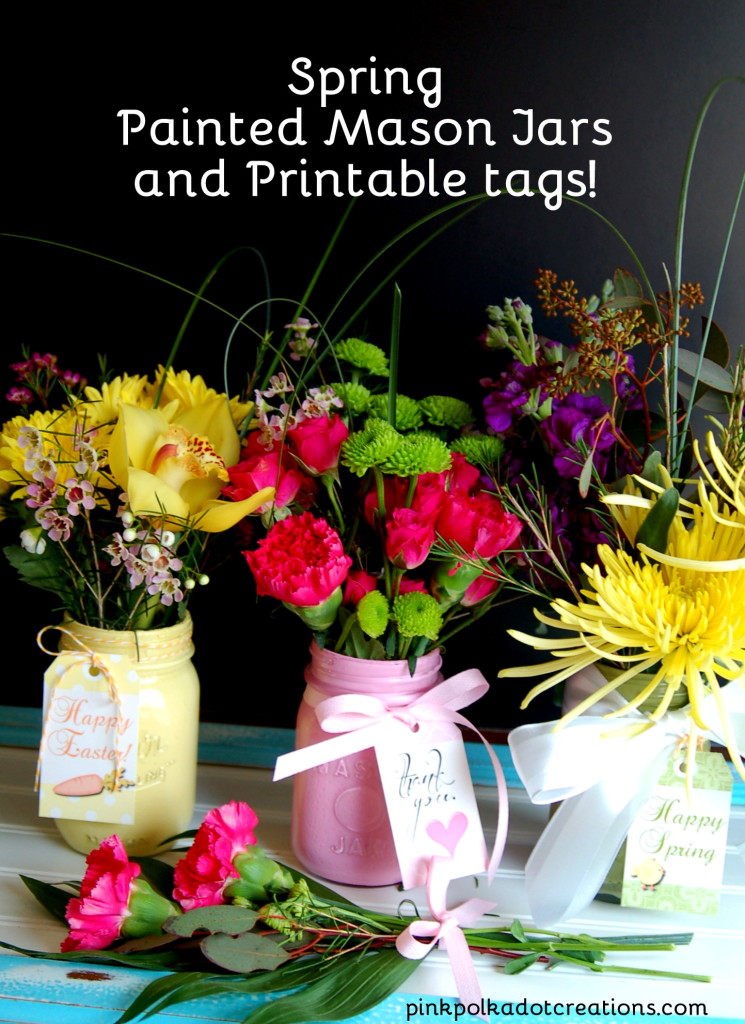 I have a confession to make… I am a sucker for fresh flowers!
 I love them cut and put in vases, I love them out in my yard and garden and I love them in pots and planters!
 So when I saw these tulips in the store the other day,  I just could not resist! :)