I got a few lanterns at Ikea a while back for the holidays.  I made up a couple of them and I love the way they look and the ambiance that they create with the lights in them.  They just glow so pretty with the stars cut out of the top of the lanterns!  I am really a sucker for lights in my house.  I have them everywhere, even when it is not Christmas!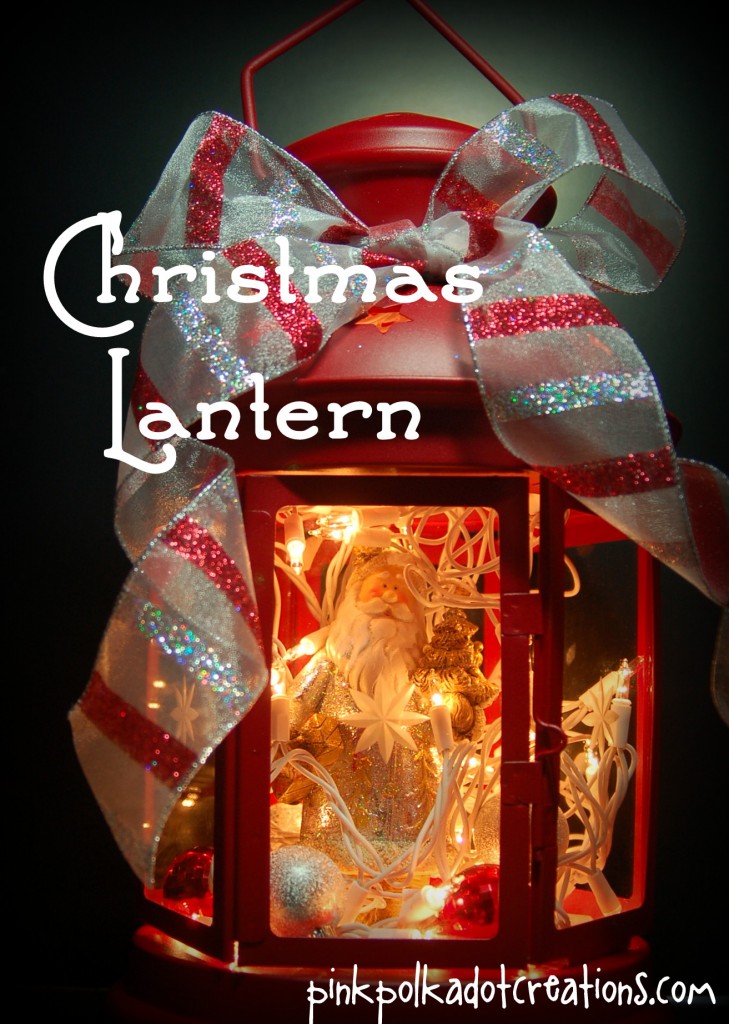 I started with the lantern.
 Because they were from Ikea, I had to put them together.  But if you want to make one of these, you can just purchase a lantern from your favorite craft store or boutique.   Unless, of course you can find any left at Ikea!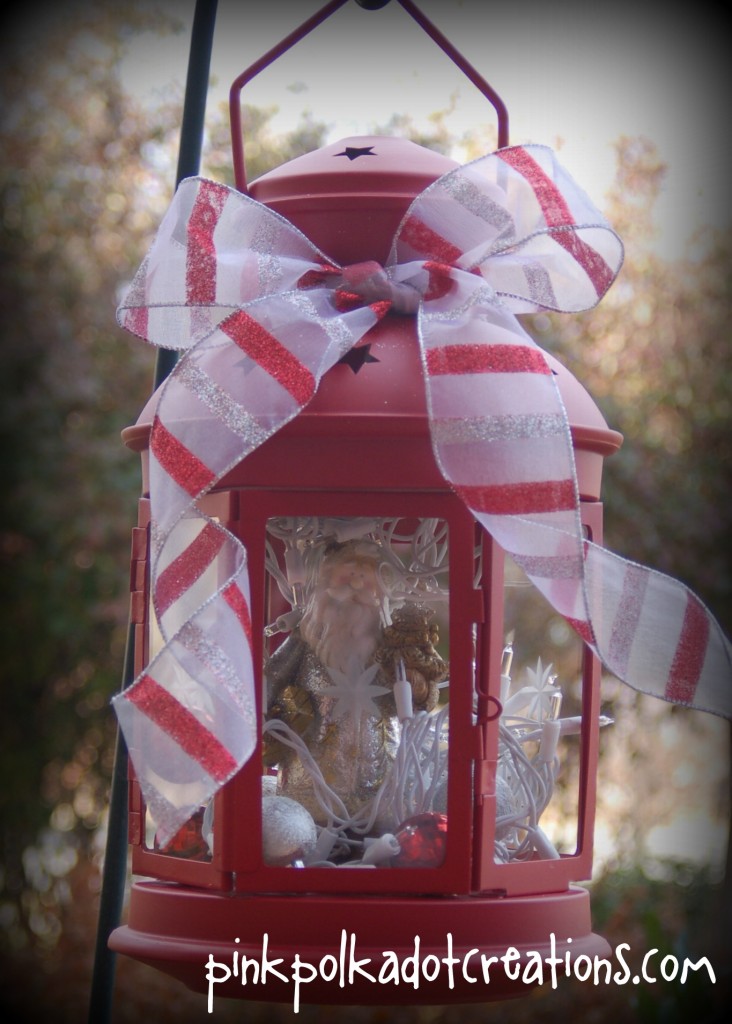 Find a fun center piece as your focal point.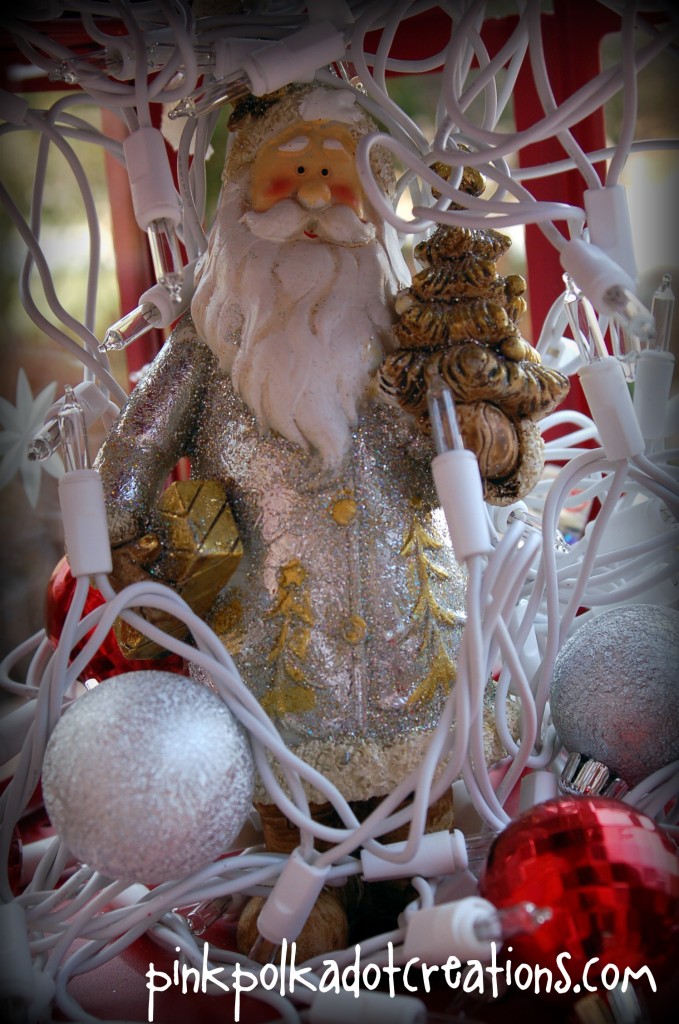 Don't you just love the face on this cute little Santa?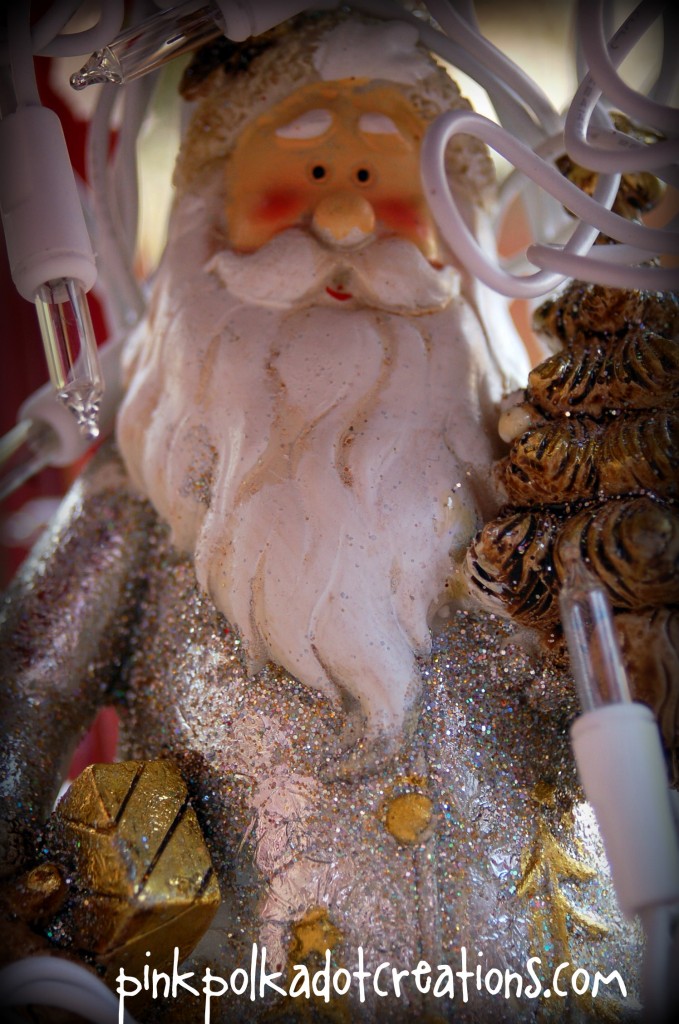 Add a strand of lights around your focal piece and a few Christmas balls or holly or stars or any accessories that you think are cute!
 Tie a cute bow on the top and you are done.  It is really that easy!
Plug in the lights and turn on the Christmas music and take five!  (Heaven knows you probably need to!)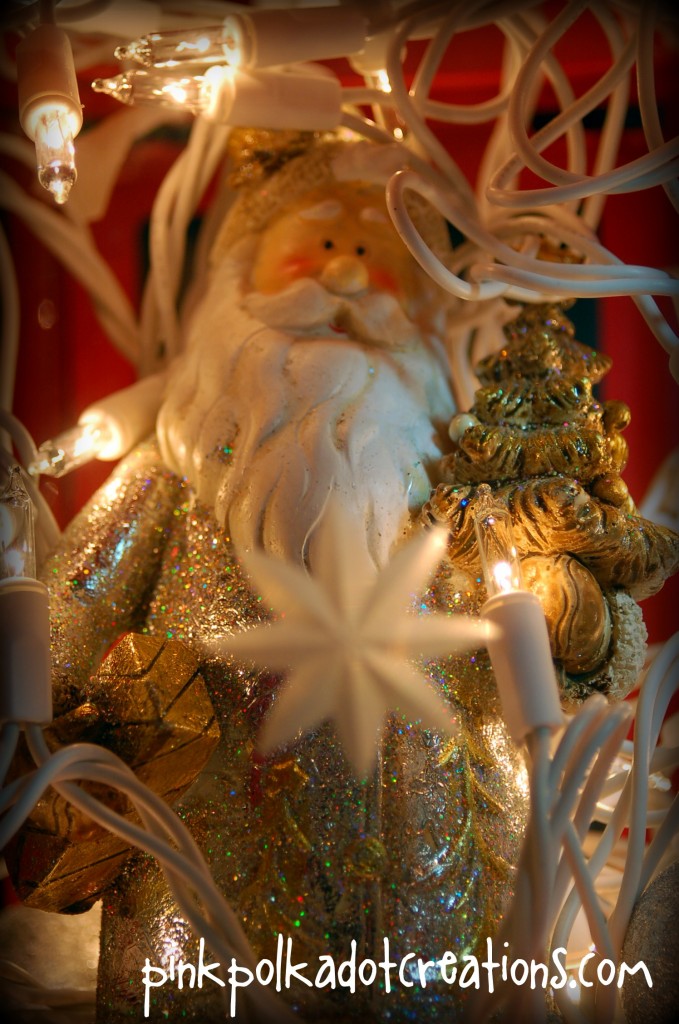 Here are two different lanterns.  A traditional one with the Santa and a modern one with the glittered gift!  Both so cute!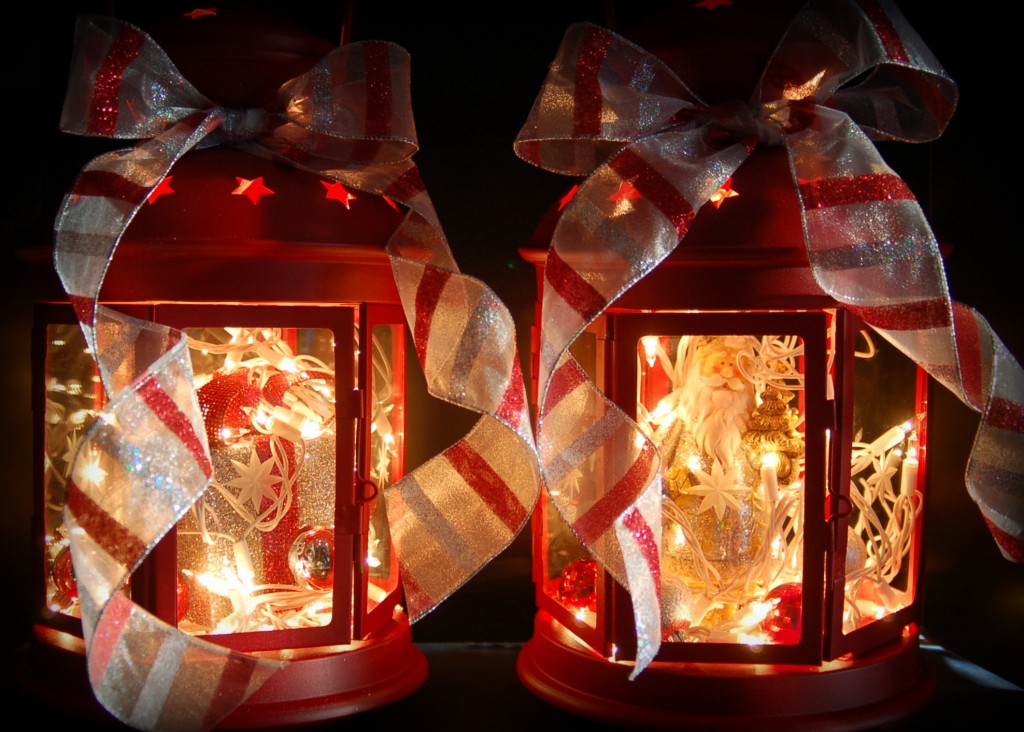 Has anybody started putting out their Christmas yet?  I am thinking about it this weekend when all of the kids are here, so that they can haul all of the boxes up from downstairs!  Isn't that what we had kids for… after all?
Have a great weekend everyone!  Love Ya!