Today, I thought that I would share some of my Fall Sewing Projects.
Sometimes I think that my age is really slowing me down and that I don't get that much accomplished any more. So, it feels good when I can look back and see just what I accomplished for the last few weeks!

These are some of the sewing projects that I have been working on: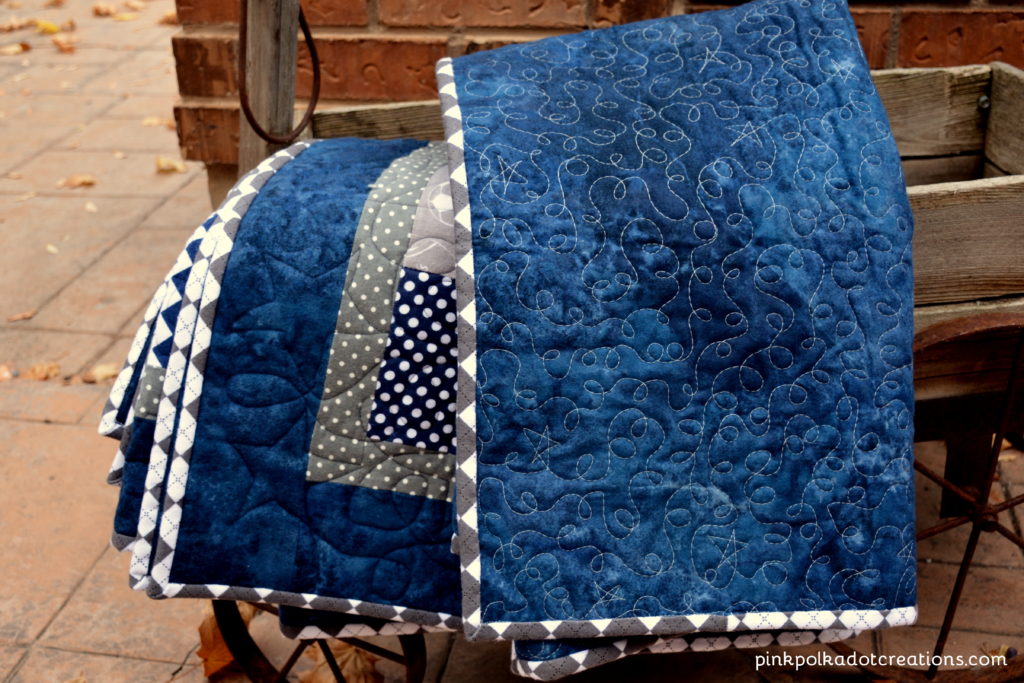 I did this first baby boy quilt during our Canada Trip, where I learned how to use a pantograph from my cousins. On the second quilt, I just did a free motion loop pattern with a few stars thrown in. The grey thread also shows up more than the blue thread in the first quilt. Both quilts were fun to make and they will be fun to give away at Christmas time.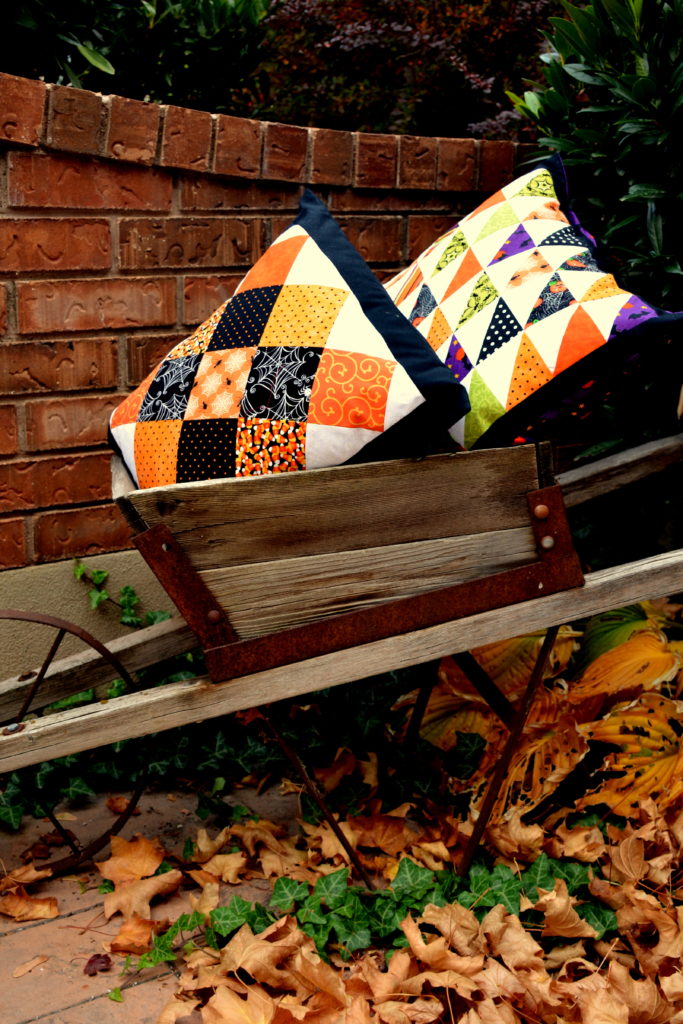 These are the scrappy pieced Halloween pillows that were fun to make.
They used up quite a few scraps from my stash, which was great!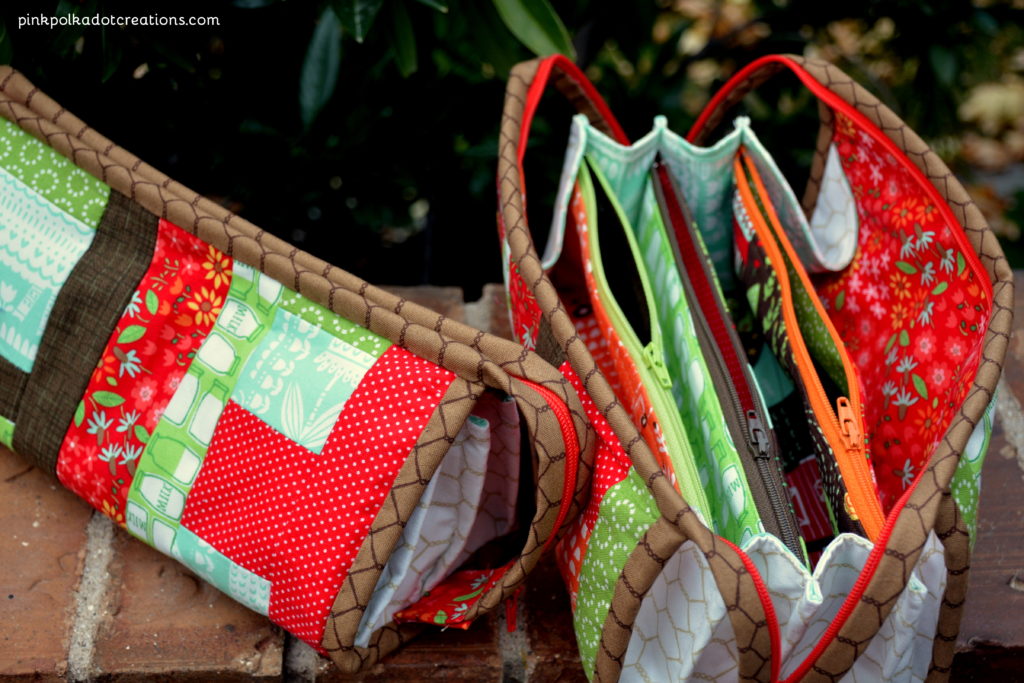 Next up is these cute "Sew Together Bags".
I made some more of these for Christmas gifts! Hope the recipients are not reading this post! :)
This is a wool block of the month that I have been working on for about 18 months now. The pattern is called "A Primitive Garden". I have never done a wool project before this quilt, but now I am completely hooked on the wool applique! Two more border blocks to go and I will be able to put this quilt all together!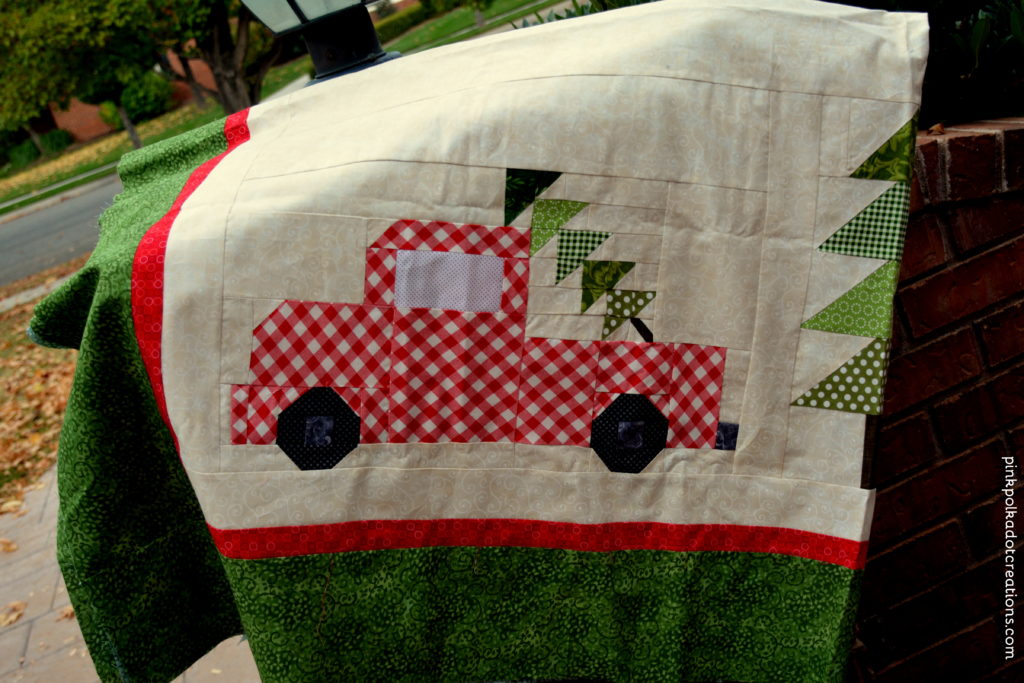 Here is a sneak preview of my Vintage Christmas Quilt! I have the top all pieced together and now I need to get busy on the quilting!
This has been one of my favorite quilts to piece together…probably because of the vintage feel to this quilt!
Now it is time to crank up the quilting machine and get this baby quilted!
So all in all…when I look back at my Fall Sewing Projects, I can see that I have been productive after all!
It is a good idea to take pictures of your projects, so you can see what you have done too. I think that it is going to be fun to journal my sewing projects in my Scrappy Project Planner.
Thanks for Visiting! Happy Sewing!